This email was sent to all students registered for fall quarter.
---
Nov. 28, 2022
Quick Notes for the Week of Nov. 28
---
Highlights
Help Choose the Mascot Costume and Name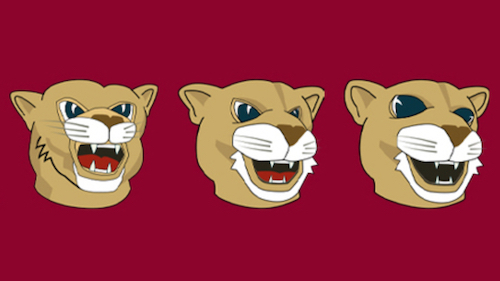 It's time to choose the costume for De Anza's Mountain Lion mascot. Share your input on the mascot face, uniform – and name – for the figure that will represent the college at student events, athletic games and more. Visit deanza.edu/mascot to see the options and rank your choices.
Next Monday: Collegewide Forum – Measure G Update
On Monday, Dec. 5, at 1 p.m., Vice President of Administrative Services Pam Grey and Director of College Operations Jennifer Mahato will present information on the Measure G bond, including planning for the Services for Students and Event Center buildings. See the Measure G webpage for the Zoom link to attend. Learn more about Measure G planning and projects at deanza.edu/measure-g.
Next Tuesday: Financial Wellness Workshop
Get smart about your finances! Learn about budgeting, financial planning, credit and loans – plus how to avoid identity theft. Sign up for the Financial Wellness workshop, presented by the Office of Financial Aid. The workshop will be held via Zoom next Tuesday, Dec. 6, 11 a.m. to noon.
---
Upcoming Events
Check the Events Calendar for additional details and more events.
This Week
Next Week
Tell us about your event! Use the online form at deanza.edu/communications/tell-us.
---
Dates and Deadlines
Final exam week for fall quarter – Dec. 12-16
First day of winter quarter – Jan. 9
Visit the Academic Calendar page to see more important dates and deadlines by quarter.
---
Governance Meetings
Find more information about college governance at deanza.edu/gov.
---
COVID-19 Vax and Booster Required
You must provide proof of vaccination AND a booster before coming to campus. Face masks are strongly recommended on campus, and may be required in some offices or by individual instructors in their classrooms. For more information, see deanza.edu/vax.
Free PCR Testing on Campus for Students and Employees
Free PCR testing is available two days a week during fall quarter, outside the Campus Center near the Student Health Services entrance on the lower level. No appointment is needed but one-time preregistration is required.
Mondays and Wednesdays from 1 p.m. to 3 p.m.
Visit the Health Services COVID-19 information page for additional details.
---
Tell Us!
Quick Notes is an email digest of timely information for De Anza students, faculty and staff. Watch for it in your inbox regularly.
Use the online form at deanza.edu/communications/tell-us to let us know about an upcoming activity or other news that you want to share with the rest of the college community. That's the best way to get your item on our radar for the website Events Calendar, newsletter and social media planning.