News and Events
Please check back here for information about upcoming events in winter quarter of 2022.
---
UCSF Community College Health Study
First-year, female students age 18-25 at De Anza are invited to participate in a community college health study conducted by UCSF researchers. Participants can earn up to $200 for completing online surveys about their health and viewing health education materials. Visit college.ucsf.edu for more information, and to sign up.
---
Basketball Team Shows Strength, Supports #That'sLove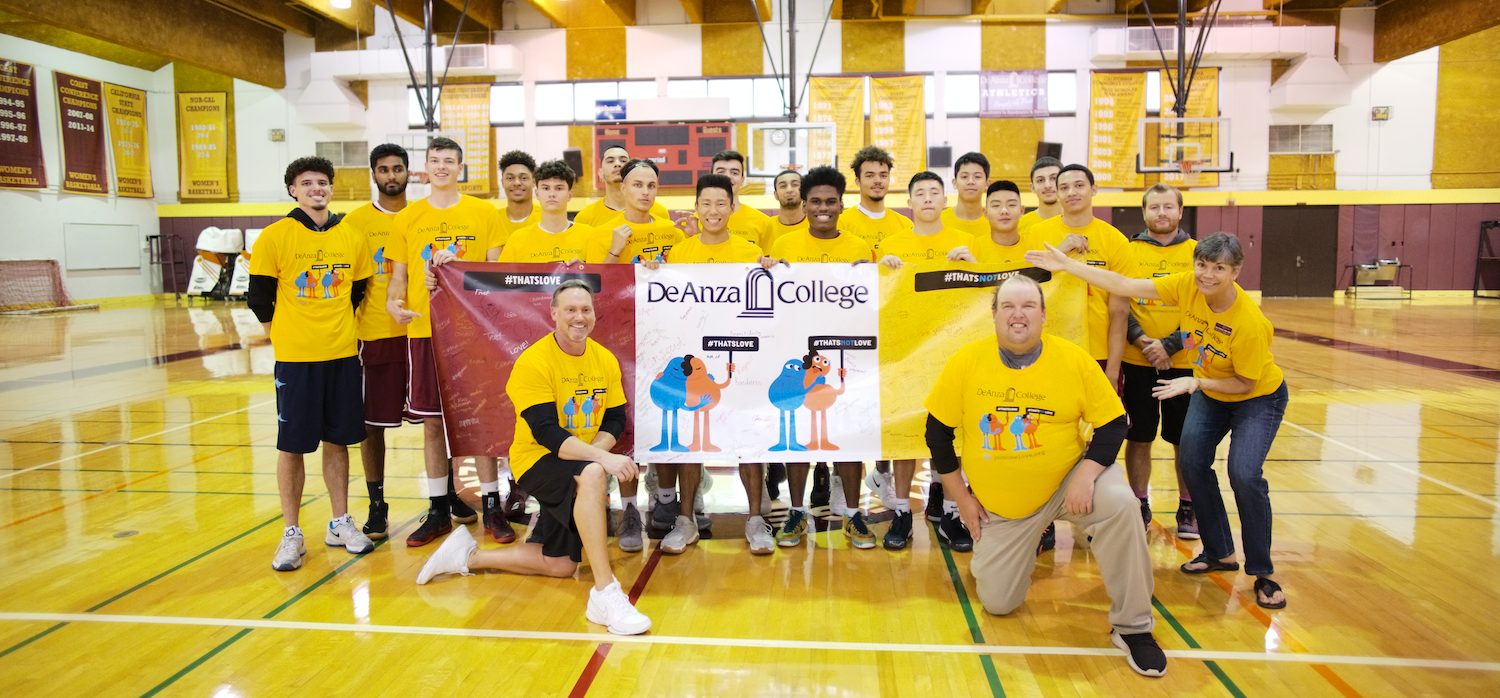 Members of the Men's Basketball team showed their strength by signing the #That'sLove campaign banner – and making their mark against relationship violence.