News and Events
Click or scroll down to learn more about
---

Zentangle Wellness Workshops
Wednesdays through Dec. 8
11 a.m.-noon
Looking to reduce stress, calm your body, be creative and have fun? All Foothill and De Anza students, faculty and staff are invited to Zentangle gatherings this fall.
The Zentangle Method is an easy-to-learn, relaxing and fun way to create beautiful images by drawing structured patterns. We call these patterns, tangles. You create tangles with combinations of dots, lines, simple curves, S-curves and orbs.

The recommended supplies are a micron, gel, or felt tip pen (ball point not recommended); some plain paper, bullet journal or 3.5 inch square tile; a graphite pencil; and a blending stump or q-tip — but anything you have at home is great.

These wellness workshops are co-hosted by Foothill Psych Services, Foothill Wellness Ambassadors and Foothill Project Hope Club.
---
UCSF Community College Health Study
First-year, female students age 18-25 at De Anza are invited to participate in a community college health study conducted by UCSF researchers. Participants can earn up to $200 for completing online surveys about their health and viewing health education materials. Visit college.ucsf.edu for more information, and to sign up.
---
Basketball Team Shows Strength, Supports #That'sLove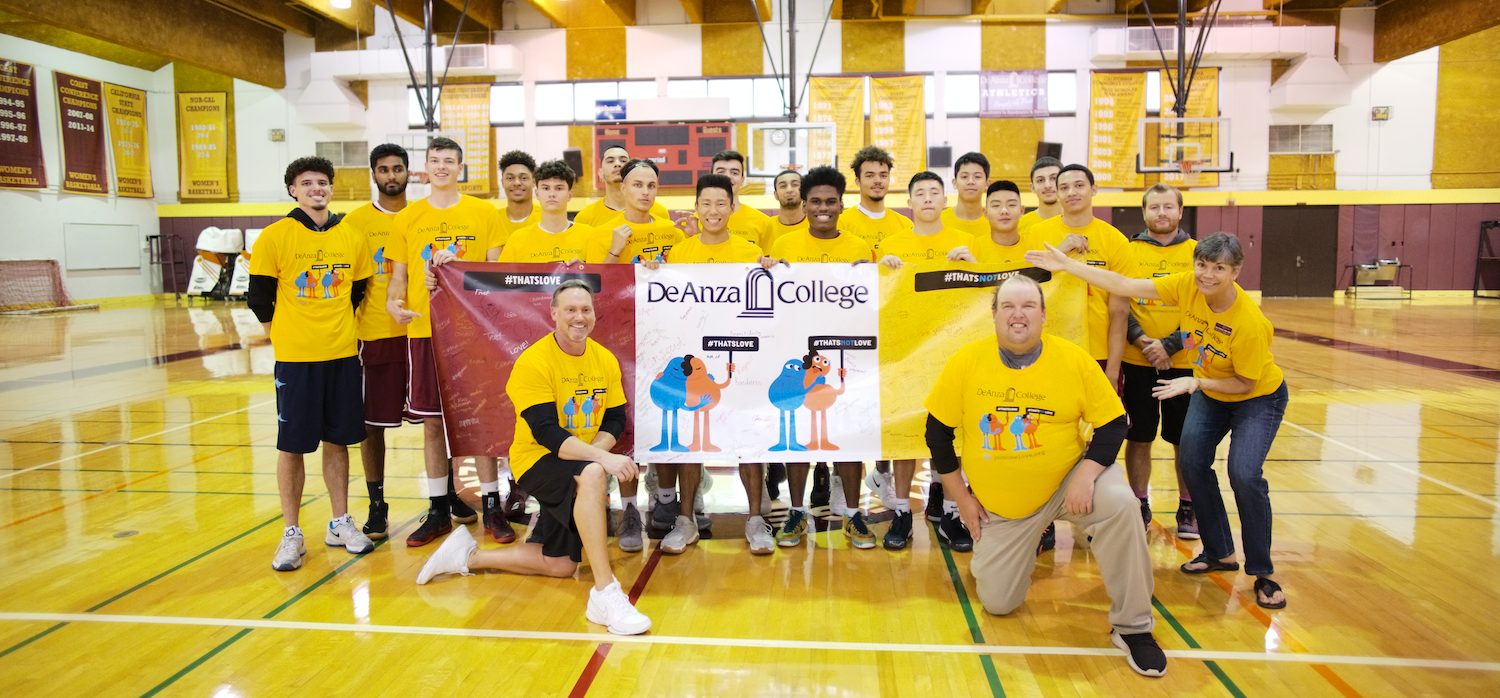 Members of the Men's Basketball team showed their strength by signing the #That'sLove campaign banner – and making their mark against relationship violence.