Get Ready for Winter Quarter!
---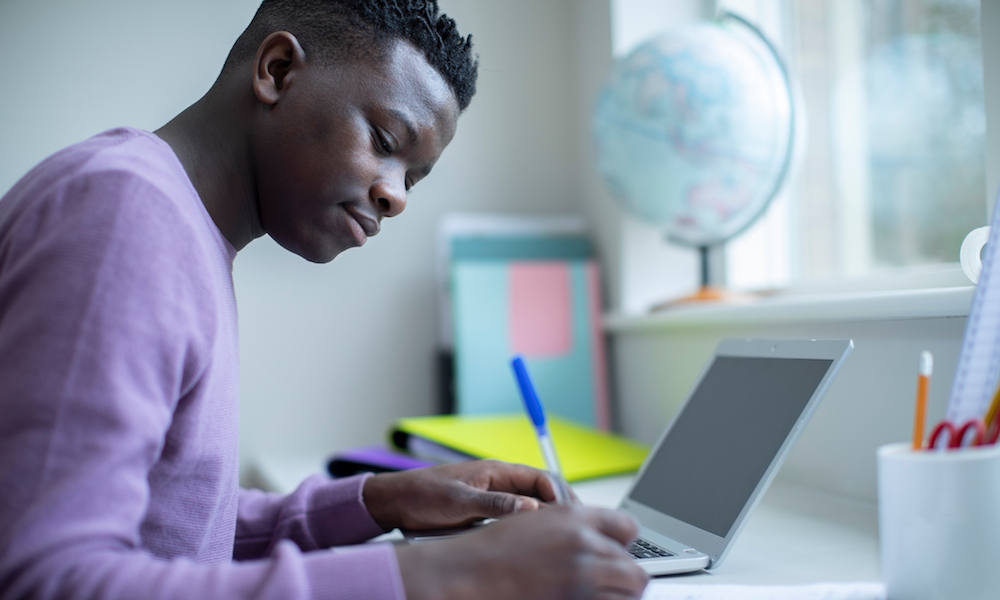 ---
COVID-19 Vaccinations Required for Coming to Campus
If you are coming to campus for a class or any other purpose, you must be vaccinated against COVID-19. You should submit proof of your final vaccination at least three days before you plan to register for any on-campus class this winter. You will not be able to register for on-campus classes until your vaccination record has been verified. (If you already submitted your vaccination records for fall, you don't need to submit again for winter.) In addition, you must:
Wear face masks at all times indoors – masks are also recommended for outdoor gatherings.
Check in with Optimum HQ before each time you come to campus – see instructions
Practice social distancing and follow any posted instructions
You'll find simple instructions for uploading your vaccination record by visiting deanza.edu/return-to-campus/students.
What's On This Website?


Latest Updates
Need Room to Zoom?
If you're taking a mix of online and on-campus classes – or are considering doing so for winter quarter – you can count on having a place to Zoom on campus. We've designated several spaces on campus where you will find power outlets and a good Wi-Fi signal. Look for the Zoom Spaces sign or check the map to find a location that's convenient for you.
Pick Up Library Materials
The Library will be open for on-campus pickup of textbooks and materials – when requested online in advance – on the following schedule:
First two weeks of fall quarter (Sept. 20-Oct. 1) – no appointment required during these hours:

Mondays and Tuesdays, 8 a.m.–1 p.m.
Wednesdays and Thursdays, noon–5 p.m.

Oct. 4-Dec. 10 – pickup by appointment only
Materials must be requested in advance before you come to get them. Please see the Requesting Materials webpage for detailed instructions.
Dining Services Open Monday-Thursday
Dining Services will be open in the Campus Center on Monday-Thursday from 7 a.m. to 5 p.m., serving hot and cold breakfasts and limited selections of other foods.
Updates on Attending Athletic Events
For the most current information about attending De Anza sports events – and a list of which ones are open to spectators – please check the Athletics Visitor Information webpage.
Can't get to the game in person? You can still cheer for the Mountain Lions while watching on Facebook. We're livestreaming women's volleyball home matches at facebook.com/deanzacollegeathletics
Extended Deadlines: Pass/No Pass, Excused Withdrawals
The deadlines for requesting Pass/No Pass or an Excused Withdrawal have been extended, in consideration of the disruptions caused by the ongoing coronavirus pandemic.
Pass/No Pass: You can request Pass/No Pass for the current quarter – or retroactively for classes taken in the 2020 or 2021 calendar year (including winter, spring, summer and fall of 2020 and winter, spring and summer of 2021) – until the deadline of Dec. 31, 2021.
Excused Withdrawals: The last day to drop a class and receive a W is Nov. 12. However, the deadline to request an excused withdrawal (EW) for reasons related to COVID-19 has been extended to Dec. 10, the last day of the quarter. Requests for excused withdrawals for previous quarters will not be considered without documentation of extenuating circumstances.
Before choosing Pass/No Pass, you should know that some transfer universities may not accept Pass grades for certain requirements. To learn more about these important considerations and how to submit a request, visit our Special Rules for Pass/No Pass and Excused Withdrawals webpage. (Updated Nov. 3, 2021)

Resources for Online Learning
For Students

Video: Online Learning Tips for Success

Your instructor will let you know about specific arrangements for each class. If you have questions, please check the syllabus for the best way to contact your instructor.

Resources for Students

Online Education Center

---

Library, Reference and Technical Support

Many Library resources are available online. Visit the Library website to learn more.
Need reference help? You can chat online with a librarian, during designated hours. Visit the Library website

and look for the red button.

Need tech support? You can get assistance with Canvas, Zoom, MyPortal and other online learning tools or software, from the Library West Computer Lab's expert technicians. Use the form on the Computer Lab's webpage to request help. They will assist you via live chat, or by email if they're unable to respond right away.

---

LEAD Student Guide to Online Learning

Students in the LEAD Learning Community put together a printable set of flyers with useful tips for studying online – including advice for studying at home, creating online communities and self-care while sheltering at home.

For Faculty Members

Resources for Faculty Members

Resource Hub: Visit the Online Ed Center's Faculty Resource Hub to find webinars, online labs and instructional guides for using Zoom, Canvas and other online teaching tools.

Need Assistance? You can reach the Online Education Center team by emailing onlineeducation@deanza.edu

Online Spring Training Week: See the list of training sessions that the Online Education Center and Office of Professional Development held the week of April 6-10, 2020.

California Virtual Campus: The CVC's Online Education Initiative offers plenty of resources to help instructors plan and prepare for online teaching – including tips on organizing course content, communicating with students and supporting them.

Supporting students:

Download LEAD students' perspectives

Working at Home

Tips on Zoom Security

College Services and Support
How to Reach Student Services
While the campus is reopening on a

limited basis

, many student services will be available in person – mostly by appointment – on a limited schedule beginning Sept. 20

. You can

also reach

these offices and other programs by

email, phone or Zoom video. Please see the websites for
individual programs
or check our list of fall services hours and contact information.
---

Off-Campus Resources

Messages and Announcements
See the Messages and Updates webpage for relevant communications sent by De Anza College and the Foothill-De Anza Community College District to students, faculty members and classified professionals.
Return to Campus Planning: The college is engaged in thoughtful planning for a phased return of on-campus Instructional programs, in consultation with Instructional deans, with Student Services and Administrative Services programs in support. Learn more about current plans and status on our Return to Campus website.
Planetarium: While the college has canceled or postponed most on-campus events, the De Anza Planetarium is hosting virtual field trips.