This email was sent to all students registered for winter quarter.
---
Jan. 23, 2023
Quick Notes for the Week of Jan. 23
---
Highlights
Silicon Valley Reads Kickoff Is This Thursday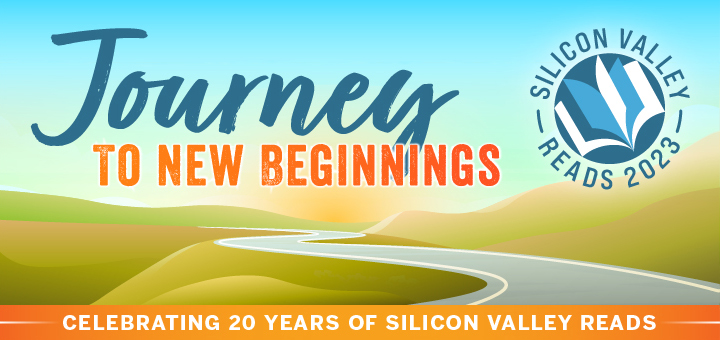 De Anza will host the Jan. 26 kickoff for the 2023 Silicon Valley Reads campaign, with an on-campus event featuring three authors whose work aligns with the theme of "Journey to New Beginnings."
The 7 p.m. event will be held at the Visual and Performing Arts Center (VPAC). It will also be livestreamed for those who can't attend in person. Admission is free and advance registration is required for both.
Those attending in person can also view a related exhibition in the Euphrat Museum of Art, which will be open from 6-7 p.m. and after the program until 9 p.m. The exhibit features art and poetry by five local artists who have been instrumental in creating "spaces of belonging" and inspiring new beginnings.
Event Center Survey: Please Provide Input
The Foothill-De Anza Community College District has engaged a consultant to conduct a market analysis for the new Event Center planned on the site of the former Flint Center. Your input will help in planning the most useful event space possible.
Please take a few moments to complete the short survey prepared by the consultant, AMS Planning and Research. You'll find the survey and more information, including a separate survey for event organizers and producers, on the project webpage at deanza.edu/measure-g/event-center.
Job Search Workshop This Wednesday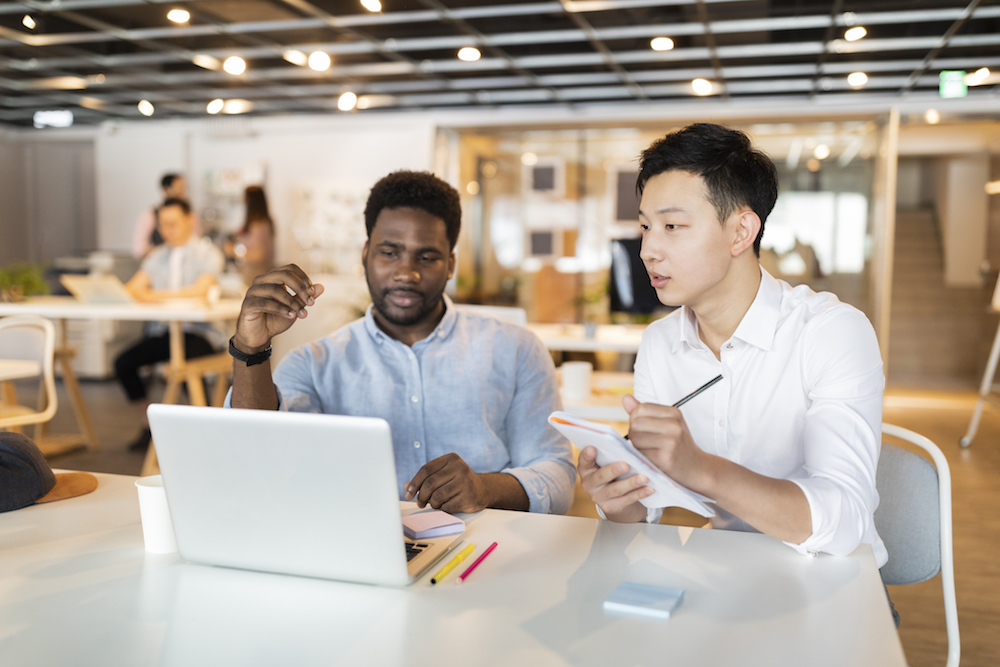 If you're hoping to enter the workforce, change jobs or switch to a new career field, you can get valuable tips and insights by attending a webinar this Wednesday, Jan. 25, from 2-3:30 p.m., hosted by Santa Clara County Supervisor Joe Simitian.
Speakers will include Randy Bryant, dean of Career Technical Education and Workforce Education at De Anza; Lisa Gonzales, career adviser at NOVAworks; and Carolyn Wells, talent acquisition specialist at Sciton. Please register in advance to attend.
---
Upcoming Events
Check the Events Calendar for additional details and more events.
This Week
Next Week
Tell us about your event! Use the online form at deanza.edu/communications/tell-us.
---
Dates and Deadlines
Visit the Academic Calendar page to see more important dates and deadlines by quarter.
---
Governance Meetings
Art on Campus Advisory Committee: Monday, Jan. 23, 10-11 a.m.
Academic Senate: Monday, Jan. 23, 2:30-4:20 p.m.
Program Allocation Committee: Tuesday, Jan. 25, 10-11:30 a.m.
Equity Action Council: Wednesday, Jan. 25, 1:30-3:30 p.m.
De Anza Student Government (DASG): Wednesday, Jan. 25, 4 p.m.
Budget Task Force: Thursday, Jan. 26, 3-4:30 p.m.
Find more information about college governance at deanza.edu/gov.
---
COVID-19 Vax and Booster Required
You must provide proof of vaccination AND a booster before coming to campus. Face masks are strongly recommended on campus, and may be required in some offices or by individual instructors in their classrooms. For more information, see deanza.edu/vax.
Free PCR Testing on Campus for Students and Employees
Free PCR testing is available two days a week during fall quarter, outside the Campus Center near the Student Health Services entrance on the lower level. No appointment is needed but one-time preregistration is required.
Mondays and Wednesdays from 1 p.m. to 3 p.m.
Monday, Jan. 30, will be the last day for on-campus PCR testing
Students and employees can still pick up free antigen tests, while supplies last, from Health Services during their in-person hours
Visit the Health Services COVID-19 information page for additional details.
---
Tell Us!
Quick Notes is an email digest of timely information for De Anza students, faculty and staff. Watch for it in your inbox regularly.
Use the online form at deanza.edu/communications/tell-us to let us know about an upcoming activity or other news that you want to share with the rest of the college community. That's the best way to get your item on our radar for the website Events Calendar, newsletter and social media planning.