Here's How to Reach Us
While you won't be able to visit us in person during the 2021 summer quarter, you can still speak to us by phone, email or Zoom videoconference.
Office Hours:
Monday-Thursday, 8 a.m.-5 p.m.
Friday, 8 a.m.-3 p.m.
Here's how you can reach us:
Be sure to provide your full name. If you are a De Anza student, include your 8-digit De Anza student identification number, also known as a Campuswide ID or CWID.
Email: ape@deanza.edu
Phone: 408.864.8978 - APE Program questions
Phone: 408.864.8885 - APE Registration assistance
Zoom Drop-in: https://fhda-edu.zoom.us/j/4088648885
Hours: Monday - Thursday | 9AM - 12PM
Please wait for the host to admit you to the session.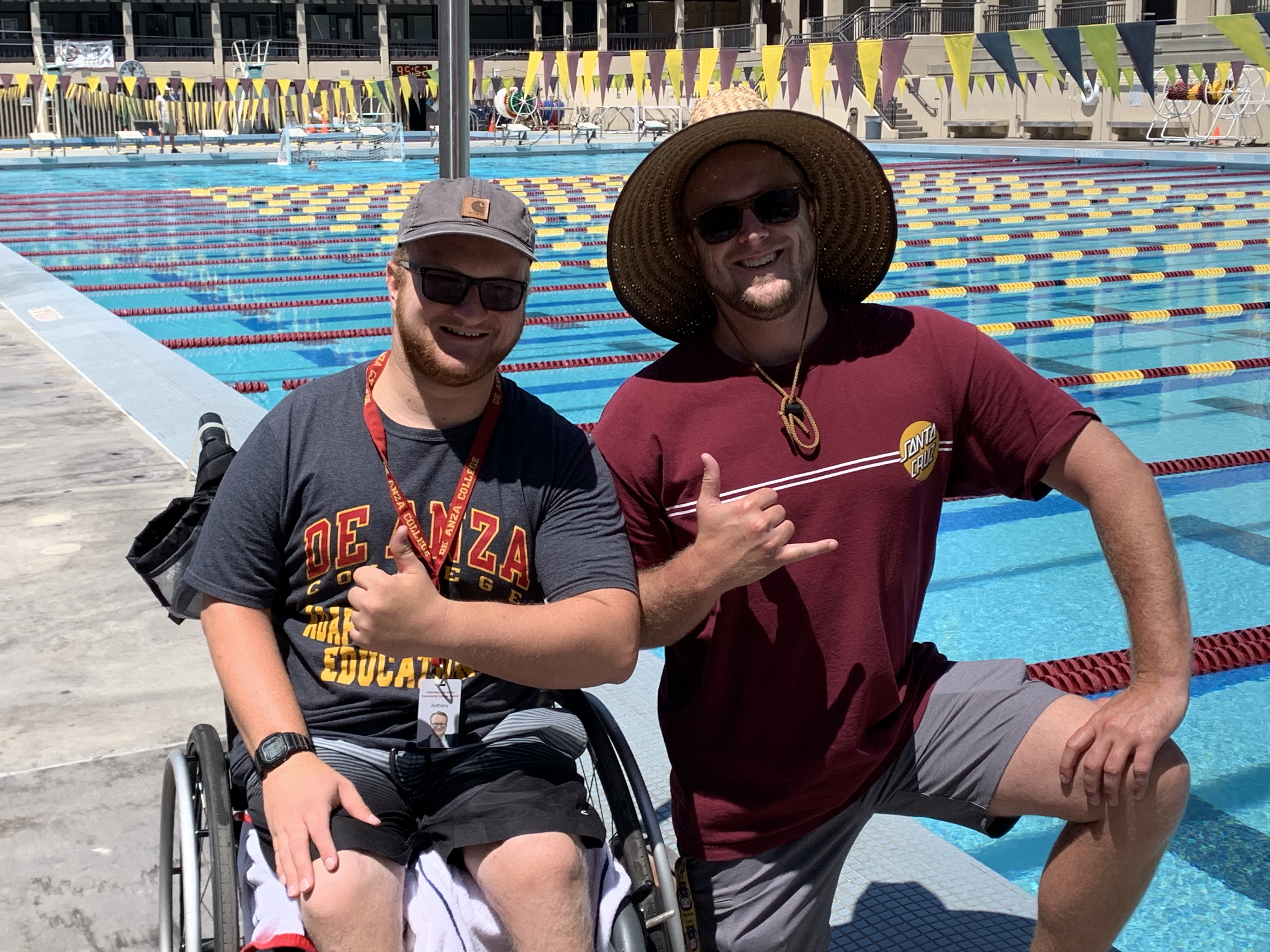 Thank you for your understanding and flexibility.

APE Is Online for Spring
Work Out With Us – From Home!
---
What Are Online Classes Like?
Watch this video to find out!
---
Here's how to register for classes
SEE THE STEPS TO REGISTER HERE
---
Disability Information Student Handbook (DISH)
Disability Information Student Handbook
---