This email was sent to all registered students.
---
May 18, 2022
Quick Notes for the Week of May 16
---
Graduation Regalia
Grad packs including cap, gown, tassel and diploma cover are now available to order online via the Bookstore website. The diploma cover will be held in store and distributed during the graduation ceremony. Diploma covers may also be purchased separately from the grad pack. The Bookstore is offering other graduation products including stoles and sashes, and diploma frames. You can browse a wide variety of clothing and gift items at deanzastore.com. For more information and updates about graduation, see deanza.edu/graduation.
---
CAN/DID Inclusion Series: Personal Stories

With the annual Queer & Now conference coming up this Monday, May 23, and LGBTQ+ Pride Month in June, the CAN/DID Inclusion Series will release content to honor and celebrate the De Anza LGBTQ+ community. Watch the trailer for these new episodes – and all previous content from the series – at deanza.edu/candid. And watch for more content in honor of AAPI Heritage Month through the end of May.
---
Highlights

Red Wheelbarrow Student Edition
All De Anza student writers, poets and artists are invited to submit your work for consideration in the 2022 Red Wheelbarrow Student Edition. The publication is a literary magazine published each spring by De Anza student editors.
Submit your work through this Friday, May 20, at 11:59 p.m. for a chance to be published in the magazine. Prizes of $1,000 will also be awarded for best prose, poetry and art.
For submission guidelines and examples of past editions, visit the Red Wheelbarrow Student Edition website.
---
Register by May 23 to Vote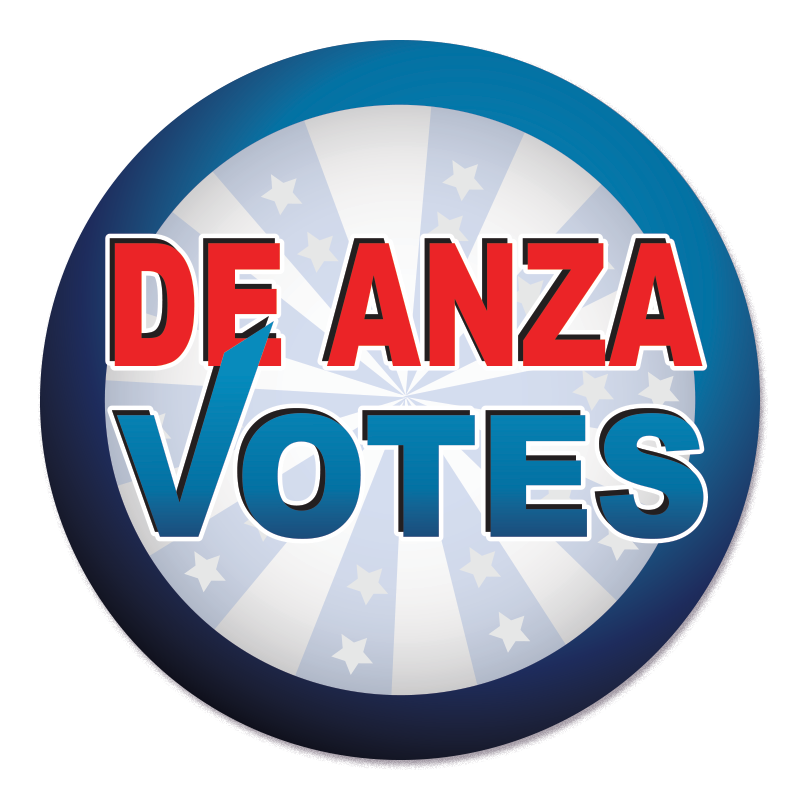 California will hold a statewide election on June 7, with nonpartisan contests for important local offices, along with primaries for legislative and statewide offices – including governor, U.S. Senate and more.
You can check your status and register online by visiting the California Secretary of State's website. But you must register by this Monday, May 23, in order to vote in the June 7 election. Visit the De Anza Votes webpage for more information.
---
Adobe Career Academy
Adobe is launching a new career program with exclusive access for students at De Anza and Foothill Colleges. The program is geared toward students who are studying business administration, communication studies, marketing management or computer science, and will focus on developing professional skills to help students succeed in your career goals. In the Adobe Career Academy, you will have the choice of following one of two program tracks — technical or non-technical. The five-week Adobe Career Academy program is accepting applications through next Monday, May 23, at 5 p.m. Visit the Adobe Career Academy website for more information about the program, eligibility criteria and the link to apply. For more job and career resources, visit the Career Services webpage.
---
News Brief
Women's Badminton Team Triumphs with Clean Sweep of State Titles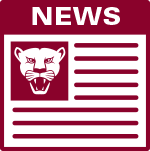 This past weekend, the De Anza College women's badminton team finished their perfect 15-0 season with a sweep of California Community College Athletic Association (CCCAA) State Championship titles. The team triumphed over Irvine Valley College to win the third CCCAA State Championship in school history.
The streak continued as Vanessa Dinh, the North's No. 1 seed, went on to win the singles title against No. 2 seed Souphany Siphanh of Fresno City College. In the all-De Anza doubles championship, Madison Moe and Malaya Paras-Mangrobang claimed victory over their De Anza teammates Vanessa Dinh and Heather Lee in an exciting match. Heather Lee also won the consolation singles title, while a team from El Camino College clinched the consolation doubles title – the only one not collected by the Mountain Lions.
Visit the CCCAA website for more information on the De Anza women's badminton team's fantastic showing in Fresno.
---
Asian Pacific American Heritage Month
APASA, the Office of Equity and the Women, Gender and Sexuality Center, with support from De Anza Student Government, are presenting events to commemorate Asian Pacific American Heritage Month. Visit the APASA Events page for details on these events.
Boba Tea Break – Wednesday, May 18, 2:30 p.m. until supplies run out
Leadership Series with Mer Curry Nuñez


Defining Your Leadership Style – Wednesday, May 18, 3-4:30 p.m.
Adopting Your Authentic Leadership Style – Wednesday, May 25, 3:30-5 p.m.


Jewish American Heritage Month
Join the Office of Equity for events in celebration of Jewish American Heritage Month this May. Visit the Office of Equity website for more information and registration links.
Jewish Diversity and Inclusive Learning Communities – Tuesday, May 24, 3-5 p.m.
---
Strategic Planning

Now that the Strategic Planning workshops have concluded, all members of the De Anza College community are encouraged to review the draft document and share feedback with your governance representative on the College Planning Committee.
Visit deanza.edu/strategic for details on these events, recordings of the workshops and more. The recording and presentation for yesterday's event on "Your Feedback" are now available.
---

Upcoming Events
Check the Events Calendar for additional details and more events.
Tell us about your event! Use the online form at deanza.edu/communications/tell-us.
---

Dates and Deadlines
Last day to drop classes without a W for spring quarter – Sunday, April 17
No classes, offices closed for Memorial Day Weekend – May 28-30
No classes, offices closed for Juneteenth Holiday – June 20
Final exams – June 21-24
Graduation – June 24
Visit the Academic Calendar page to see more important dates and deadlines by quarter.
---

Governance Meetings
Find more information about college governance at deanza.edu/gov.
---
COVID-19 Vax, Booster and Face Masks Required
If you are planning to come to campus this spring, you are required to separately provide proof of your COVID-19 vaccination AND booster, if you are eligible for one. See instructions at deanza.edu/vax.
The mask requirement remains in effect. You must wear a face mask PROPERLY while indoors – that means covering your mouth AND nose at all times.
Free PCR Testing on Campus
Now there are two ways you can get a free PCR test for COVID-19 on campus. No appointment is needed but one-time preregistration is required for either option.
Mondays from 1 p.m. to 3 p.m. – outside the Campus Center near the Student Health Center entrance on the lower level
Wednesdays from 12:30 p.m. to 4:30 p.m. – drive-thru testing available in Parking Lot A
Visit the Health Services COVID-19 information page for additional details.
---
Tell Us!
Quick Notes is an email digest of timely information for De Anza students, faculty and staff. Watch for it in your inbox regularly.
Use the online form at deanza.edu/communications/tell-us to let us know about an upcoming activity or other news that you want to share with the rest of the college community. That's the best way to get your item on our radar for the website Events Calendar, newsletter and social media planning.