This email was sent to all registered students.
---
Nov. 1, 2021
Quick Notes for the Week of Nov. 1
Quick Notes is an email digest of timely information for De Anza students, faculty and staff. Watch for it in your inbox regularly.
---
Highlights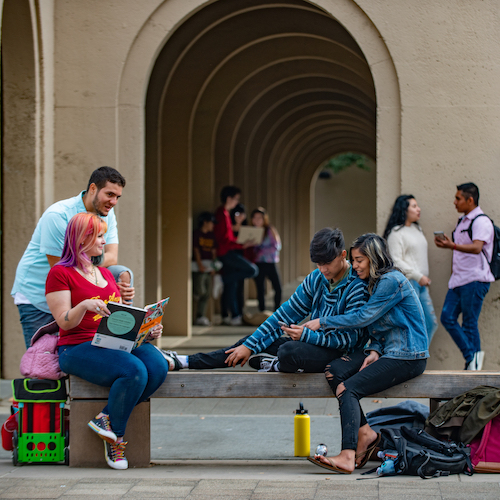 Student Job Opportunity: Do you want to be a change agent at De Anza? Would you like to help shape equity pathways at our college? As a Guided Pathways Student Working Advisory Group (SWAG) consultant, you will contribute to shaping De Anza's future by providing feedback and insights based on your own lived experiences — and get paid for doing so! The deadline for completing the student employment interest form is Monday, Nov. 15, at 5 p.m. For more information and the job description, please see deanza.edu/guided-pathways/swag. If you have any questions you can also contact the Guided Pathways SWAG team at gpswag@deanza.edu.
---
The CAN/DID Inclusion Series

The CAN/DID Inclusion Series for 2021-2022 will include new releases focusing on the experiences and perspectives of De Anza's diverse LGBTQ+ community, among others.
LGBTQ+ students and employees are invited to participate by telling your stories about finding happiness, facing adversity or any experience you'd like to share in a video or audio interview – or, if you prefer, you may contribute anonymously by submitting a work of your own poetry, short prose or visual art that we can photograph and post on the CAN/DID website. We will honor your privacy.
Please email communications@deanza.edu to ask about getting involved.
---
Protect Yourself from Phishing and Online Scams
Follow these steps to avoid falling for phishing and online scams:
---
Survey Reminder: Help Us Plan for Classes and Services
If you haven't already completed the short survey on return-to-campus planning, remember to do so by this Friday, Nov. 5. Check your inbox for an email with the survey link.
---
Upcoming Events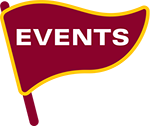 Check the Events Calendar for additional details and more events.
Tell us about your event! Use the online form at deanza.edu/communications/tell-us.
---
Dates and Deadlines
Visit the Academic Calendar page to see more important dates and deadlines by quarter.
---
News Briefs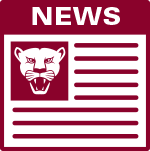 De Anza Instructor Featured In Literary Magazine: A work of nonfiction by English instructor Julie Pesano was published in the CSU Chico online literary publication, Watershed Review. The essay, titled "The Trip of a Lifetime," is a poignant recollection and reflection on Pesano's mother's time in hospice care and eventual passing. The essay can be read in its entirety on the Watershed Review website in the Fall 2021 issue.
Instructor Emeritus Publishes Art Book: "Pencil Paper Scissors Light," an art book by Photography instructor emeritus Diane Pierce, has been released by Datz Press, a publisher that works with photographers, designers, and bookmakers. The works of Diane Pierce are mostly made at a small desk, where she creates a new story by arranging, composing, deconstructing, and reconstructing everyday objects and materials that are easily forgotten or left behind. Produced in a limited edition of 100 copies, the book includes five different series of works by Pierce along with an original print signed and dated.
---
Governance Meetings
Find more information about college governance at deanza.edu/gov
---
Tell Us!
Use the online form at deanza.edu/communications/tell-us to let us know about an upcoming activity or other news that you want to share with the rest of the college community. That's the best way to get your item on our radar for the website Events Calendar, weekly newsletter and social media planning.