This event takes place in the past.
Physical Sciences and Technology Village Career Panel
---
11/4/2021
4:30 pm to 6:00 pm
---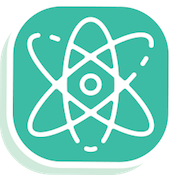 The De Anza Physical Sciences and Technology Village invites you to a virtual panel discussion with experts in the fields of Geophysics, Meteorology, Computer Science, Electrical Engineering, and Earth System Science. They are:
Craig Clements, Director of Interdisciplinary Fire Lab, San Jose State University
Emma Nguyen, Senior Software Engineering, LinkedIn
Peter Howell, Instructional Designer, Gavilan College
Mika Tosca, Assistant Professor of Liberal Arts (Specialty in Climate Science), School of the Art Institute of Chicago
Marvin Moreano, Product/Test Engineer, Infineon
The panelists will share their personal and professional journeys, talk about their work and experiences in their respective fields, and provide tips for success.
Date: Thursday, Nov. 4
Time: 4:30-6PM
To register, visit bit.ly/PSTCareer.

Questions? Email Khoa Nguyen at nguyenkhoa2@fhda.edu.