Here's How To Get In Touch With Us
---
Virtual "Drop-In" Hours for Fall 2021
You can drop in via Zoom to speak with one of our staff experts on the topics listed below – with no appointment needed!
Use the Zoom link below for all drop-in sessions.
All the drop-in schedules are based on California Time Zone.
You can also reach us through the online contact form on this page (below the Zoom link).
Or check our staff directory at the bottom of this page.
Drop-in hours are subject to change without notice.
Academic Counseling
Monday 2 P.M - 4:30 P.M

Wednesday 9 A.M - 11:30 A.M

Immigration Advising
Tuesday 4 P.M - 5 P.M

Thursday 9 A.M - 10 A.M
International Student Admission
Wednesday 4 P.M - 5 P.M
Student Health Insurance
You may contact Ines Cordoba Robyn at cordobarobynines@deanza.edu for any questions about your De Anza health insurance, and she will arrange meeting with you if needed.
While we're operating under restrictions related to COVID-19 for the 2021 fall quarter, you can still reach us by filling out our the contact form or by contacting individual staff members listed below.
---
Phone: 408.864.8826
(Phone service is not available currently; please use the online contact form or drop in on Zoom to speak with us)
Fax: 408.864.5638
Mailing Address
International Student Programs
De Anza College
21250 Stevens Creek Blvd.
Cupertino, CA 95014 USA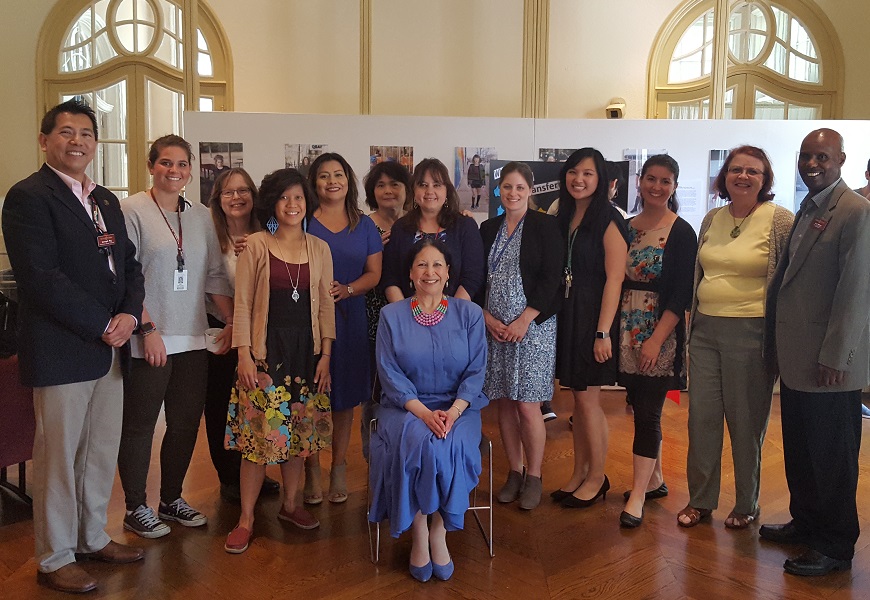 ---
Office Hours for Summer 2021
Available by email, campus currently closed.
Monday-Thursday:
9:00 a.m. – 5 p.m.
Friday:
CLOSED
---

Meet Our ISP Staff
Our multilingual staff members are knowledgeable about educational development, personal and financial planning, cross-cultural issues, immigration rules and regulations, and community programs and resources. The international student counselors and advisers assist students with academic planning and immigration issues.
---
Before you contact a staff member, please review the ISP directory guide for a description of who to contact specifically for your questions. This will help us respond quickly and accurately to your inquiry.
---
'ngjoseph@fhda.edu','cordobarobynines@fhda.edu','kellydenica@fhda.edu','largentallison@fhda.edu','linglynn@fhda.edu','santacruzandrea@fhda.edu','strongoneangelica@fhda.edu','sujaclyn@fhda.edu','teppangnoemi@fhda.edu','yasenovchelsea@fhda.edu'
---
Marketing and Recruitment Staff (Foothill-De Anza District)