Working with DHHS
---
Important Information
Syllabus
Please email
Stacy Chapman
or send a hard copy of your syllabus & calendar to DHHS.
ADA & Captioned Media
Ensure your media is captioned.
The Individuals with Disabilities Education Act (IDEA), the Rehabilitation Act of 1973, the Americans with Disabilities Act (ADA), and other laws, require the provision of accommodations, such as captioning, to ensure equal access, an equal opportunity to participate, and effective communication with people who are deaf or hard of hearing.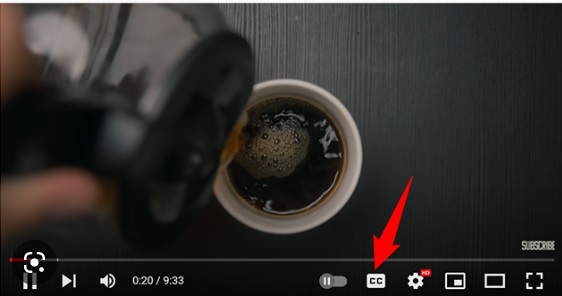 There are may ways to ensure the media you incorporate on to Canvas is captioned.
Current captioned media relevant to your class can be found at: the

DeAnza Library Video Database

.

Find accurately captioned YouTube videos.

Email DHHS to request media captioning if you have a DHHS student enrolled in your course.
---
DSS Accommodations
DHHS Interpreters and/or Captioners are services approved by DSS and required per ADA as an accommodation in your classroom and/or Zoom.
The Deaf/hard of hearing student may have additional approved accommodations by their DSS counselor.
Any questions about their academic success please contact their counselor, Esther Halwani, in DSS.
---
DHHS Accommodations
Email DHHS with any questions regarding interpreting, captioning or FM services.
We will email you to inform you of which support services the student(s) will receive in your class:
ASL Interpreters

Captioners: In Class or

Remote Real-time
FM System
Captioners for your Class
Captioners use a stenotype machine, computer, and other software to capture the spoken words which are then displayed on a screen as text.
How Captioning Works:
Captioners will either be in the classroom or remote.
Students use an iPad for see the captions.
Students connect with a captioner and receive captions in real time.
Instructors may be asked to wear a lapel mic.

The captioner will transcribe instructor lectures and student comments using specialized computer equipment.

The captioner will begin writing when the student arrives.

If a student leaves the classroom for any reason, the captioner will resume writing when the student returns.

The captioner is responsible to transcribe only auditory/verbal information.

During a test, lab or captioned video, the captioner will remain in the classroom.
Interpreters for your Class
Sign Language Interpreters facilitate communication by interpreting between American Sign Language (ASL) and spoken English.
Here are a few tips:
Speak directly to the student, and not to the interpreter. Do not use third person statements such as "ask her" or "tell him."

Provide the interpreter/captioner with copies of materials being discussed in class.

The

student and interpreter

will

choose seating for the most optimal visual vantage point.

Speak at natural, reasonable pace.

Interpreters cannot assist students with assignments or take notes during class.

Instructor-student conference during the quarter, should occur within the regularly scheduled class time, if possible.
FM System in your Class
FM systems transmit the your voice directly to the student. You, the instructor, are given a microphone by your student , which picks up your voice and transmits it to a receiver that is connected to the student's hearing aid, headphones or cochlear implant.
Your student will check out an FM System from DHHS and bring it to class.
Zoom
Interpreters and captioners will be in your class on Zoom providing services for DHHS students.
Place interpreters or captioners in the same breakout room as the DHHS student.
Enable the zoom captioning feature in your class. The DHHS supervisor will contact you with further instructions.