This email was sent to all students registered for spring quarter.
---
June 20, 2023
Quick Notes for the Week of June 20
---
Resource Spotlight
TimelyCare: Online, Any Time
If you're stressed about finals – or anything else – you can get free online mental health care and other resources through TimelyCare.
This service is even available over the summer, for students who were registered at De Anza for spring quarter or summer session.
Graduation News
Apply for Degree by Tomorrow To Be Listed in Program
Remember: You must apply for your degree no later than tomorrow – Wednesday, June 21, if you want to have your name included in the printed graduation program. You can apply by submitting the online form to the Admissions and Records Office.
Meet Roary!
Come meet Roary, our new mascot, for the first time ever at the 2023 Commencement! Say hi or take a picture with them on the red carpet to make it a truly unforgettable night. Be sure to keep an eye out for them at future events.
Graduation Updates
De Anza will hold its 56th annual commencement on Saturday, July 1, beginning at 4 p.m. in the Santa Clara Convention Center, 5001 Great America Parkway, Santa Clara, California.
You can purchase your graduation regalia now. Grad Packs — which include a graduation gown, cap, tassel and diploma cover — and affinity stoles are available for purchase only in store at the campus Bookstore. If you have already ordered online you should receive a tracking email, which will let you know when your regalia has arrived.
Everyone is welcome to send virtual Congrats Cards and grads will see them posted on the website.
For upcoming end-of-year celebrations, see the listings below and find more information at deanza.edu/graduation/celebrations.
---
Mark Your Calendar
Cupertino Night Market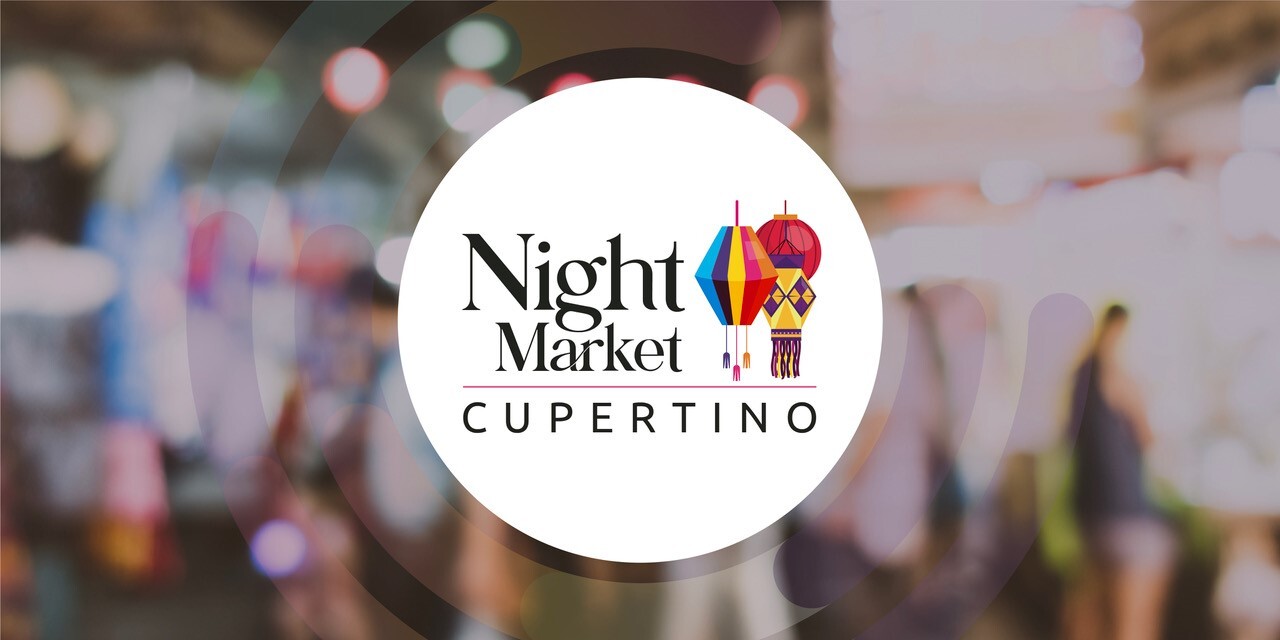 The Cupertino Night Market is co-sponsored by the college and and will take place in Parking Lots A & B on Saturday, Aug. 26, from 3-10 p.m. The event, which is sponsored by the Cupertino Chamber of Commerce and the Asian American Business Council, is an open-air market with street food, snacks, retail, kids' activities, music, dances and more. Parking and admission are free.
---
Upcoming Events

Check the Events Calendar for additional details and more events.
Be sure to check these program websites for:
You can also check the Events Calendar for additional events and details.
This Week
Library Book Sale: used books for sale – through the end of spring quarter
Financial Aid 101: online workshop – Tuesday, June 20, 10-11 a.m.
Transfer Achievement Celebration – Wednesday, June 21, 6-7:30 p.m.
Lavender Graduation – Wednesday, June 21, 6:30-9:30 p.m.
Art in Classrooms Initiative Submissions: send your poster by Friday, June 23, at noon
Student Success Center Picnic: – Friday, June 23, 12:30-3:30 p.m.
Latinx Graduation Celebration – Friday, June 23, 6:30-8:30 p.m.
Next Week
Tell us about your event! Use the online form at deanza.edu/communications/tell-us.
---
Dates and Deadlines
Final Exams – Monday, June 26 - Friday, June 30
Tell Us!
Quick Notes is an email digest of timely information for De Anza students, faculty and staff. Watch for it in your inbox regularly.
Use the online form at deanza.edu/communications/tell-us to let us know about an upcoming activity or other news that you want to share with the rest of the college community. That's the best way to get your item on our radar for the website Events Calendar, newsletter and social media planning.