This email was sent to all students registered for spring quarter.
---
June 6, 2023
Quick Notes for the Week of June 5
---
Spotlight
Celebrate Pride Month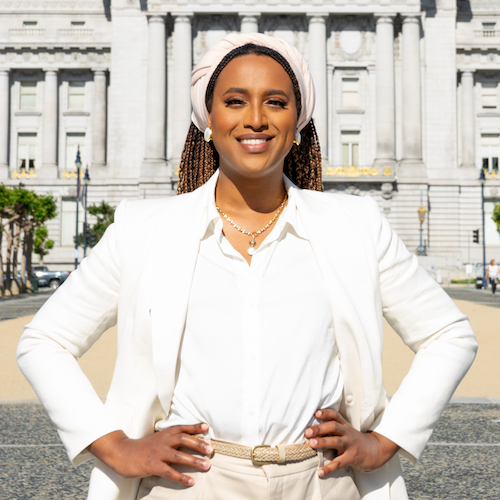 De Anza kicked off Pride Month on Monday with a special event in the Main Quad, as members of the campus LGBTQ+ community joined with allies and civic leaders in raising the Pride and Trans flags. See photos at deanza.edu/pride/flag.
Everyone is welcome to the Queer & Now Conference today from 11 a.m.-4 p.m. for workshops, panel discussions and drag performances. This year's conference features keynote speaker Honey Mahogany – a performer, small business owner and activist – and is centered around the theme of "Be Unapologetically You." Learn more at deanza.edu/pride/queer-and-now.
You can also celebrate with special Zoom backgrounds for Pride Month, which can be downloaded at deanza.edu/communications/zoom-backgrounds.
New Learning Community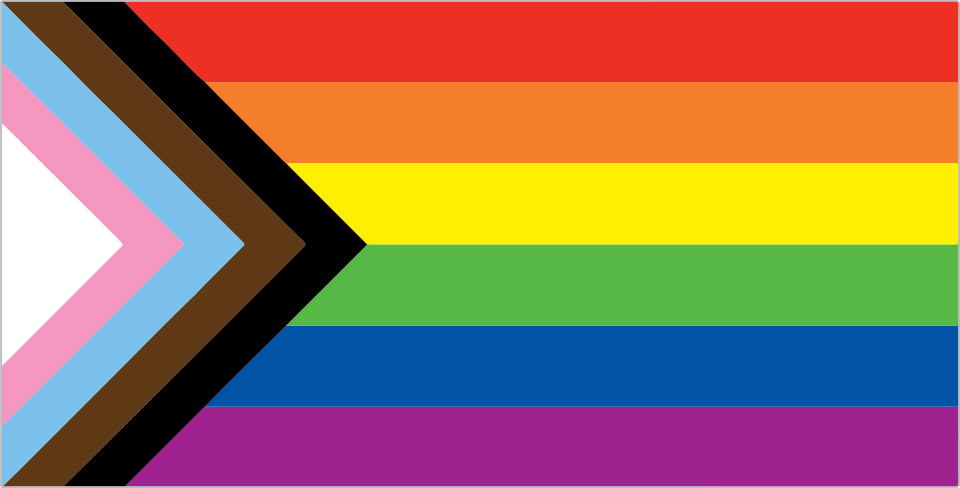 The new Pride Learning Community is a year-long, student-cohort model that fosters an inclusive and supportive learning environment for students identifying as LGBTQ+. Students in this program will take classes together, exploring subjects relevant to the LGBTQ+ experience, while building community with like-minded students, faculty members, classified professionals and other allies.
If you are interested in being part of this Learning Community, go to deanza.edu/pride/ to fill out an interest form.
New Resource Hub
Visit Room 143 of the Registration & Student Services (RSS) Building to see the new Resource Hub, where you can find:
Snacks, toiletries, period products, baby supplies and other useful items
Information about campus services to assist you
Referrals and help with completing applications for off-campus resources
Computers you can use to find resources and submit applications
The Resource Hub is open Monday-Thursday from 9 a.m.-4 p.m. and Friday from 9 a.m.-1 p.m. or available online through the request form. The Food Pantry is still located in the Outreach Office in RSS 127.
---
Graduation News
New Graduation Date and Upcoming End-of-year Celebrations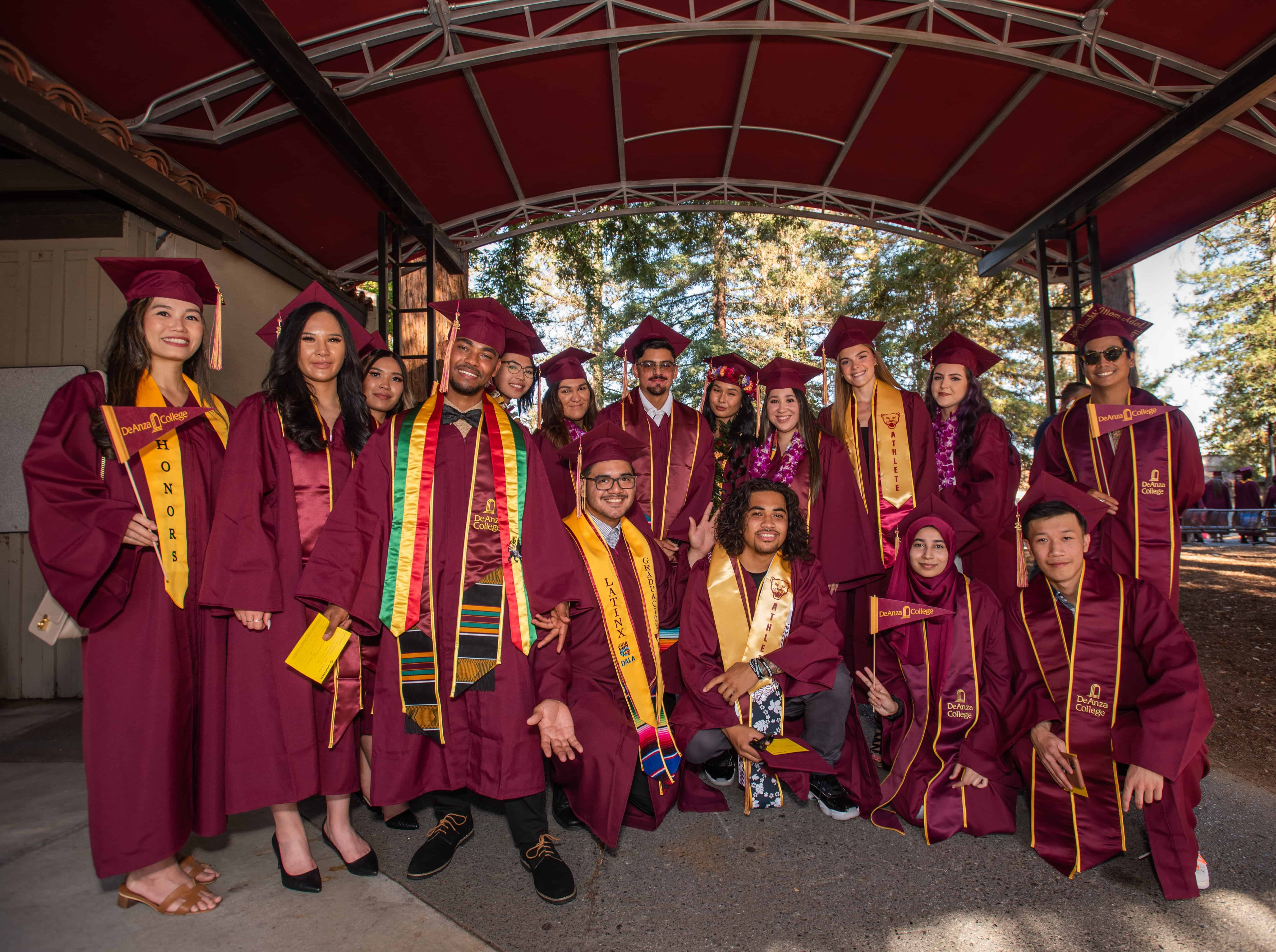 De Anza will hold its 56th annual commencement on Saturday, July 1, beginning at 4 p.m. in the Santa Clara Convention Center, 5001 Great America Parkway, Santa Clara, California.
You can order your graduation regalia now. Graduation Packs — which include a graduation gown, cap, tassel and diploma cover — and affinity stoles are available for purchase online at deanzastore.com. Items can be picked up at the campus Bookstore or shipped to students directly. You should order online by June 12 to receive regalia in time for graduation.
Remember: You must apply for your degree no later than Wednesday, June 21, if you want to have your name included in the printed graduation program. Apply by submitting the online form to the Admissions and Records Office.
Transferring? Share your transfer institutions using the Share Your Good News form.
Upcoming end-of-year celebrations:
De Anza Student Recognition Gala – Wednesday, June 7, 4-6 p.m.
Information about end-of-year celebrations can be found at deanza.edu/graduation/celebrations.
---
Upcoming Events
Check the Events Calendar for additional details and more events.
Be sure to check these program websites for:
You can also check the Events Calendar for additional events and details.
This Week
Next Week
Tell us about your event! Use the online form at deanza.edu/communications/tell-us.
---
Governance Meetings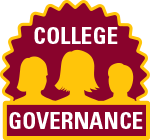 Learn more about college governance at deanza.edu/gov.
---
Tell Us!
Quick Notes is an email digest of timely information for De Anza students, faculty and staff. Watch for it in your inbox regularly.
Use the online form at deanza.edu/communications/tell-us to let us know about an upcoming activity or other news that you want to share with the rest of the college community. That's the best way to get your item on our radar for the website Events Calendar, newsletter and social media planning.