This email was sent to all students registered for fall quarter.
---
Oct. 10, 2022
Quick Notes for the Week of Oct. 10
---
Highlights
Tomorrow (Tuesday, Oct. 11): "Run, Hide, Defend" Training Session
The Foothill-De Anza Community College District Police Department is offering a "Run, Hide, Defend" training session tomorrow, Tuesday, Oct. 11, 11:30 a.m.-1:30 p.m. in Conference Rooms A & B. This training course for students, faculty and staff will provide a brief overview of campus safety awareness and response in the event of an active assailant. A virtual session will also be held on Tuesday, Nov. 15. Learn more and register to attend on the Safety Training and Preparedness webpage.
This Thursday: Club Day
Club Day is your chance to explore the many student clubs De Anza has to offer. Stop by the Main Quad this Thursday, Oct. 13, from 11 a.m. to 1 p.m. for the event. As a bonus, there will be exciting performances by some of the clubs. Learn more about clubs and the De Anza Inter-Club Council at deanza.edu/clubs.
Next Week: Undocumented Student Week of Action
Oct. 17-20, 2022, is Undocumented Student Week of Action. Community colleges throughout California will be hosting local events in support of undocumented students and their families. Visit the Undocumented Student Week of Action webpage to see detailed information about all of the events at De Anza. You can also sign up for event reminders. For questions, contact Shaila Ramos at ramosshaila@deanza.edu. For more information and resources, visit the HEFAS homepage and the Undocumented Student Resources webpage.
Sign Up to be a Peer Mentor or Mentee by This Friday
Mentors @ De Anza is a student-run peer mentorship program under the Office of College Life. The program aims to connect current students seeking assistance with experienced students who will share resources for navigating De Anza. This includes academic, extracurricular and transfer mentorship. Your mentor can point you to programs that can enhance your college experience, and cheer you on as you find your place at De Anza. Sign-ups for new mentors and mentees are open through this Friday, Oct. 14, at 11:59 p.m. See the Mentors @ De Anza webpage for more information and the sign-up forms.
---
CAN/DID Inclusion Series: Personal Stories
This month, the CAN/DID Inclusion Series will release more content uplifting the experiences and perspectives of our De Anza community in honor of Latinx Heritage Month (Sept. 15-Oct. 15), LGBTQ+ History Month and Filipinx History Month. Visit deanza.edu/candid to watch these CAN/DID Personal Stories and all videos from the CAN/DID Inclusion Series.
---
News Brief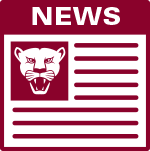 De Anza has been named a "Champion of Higher Education" for its success in expanding transfer opportunities for a growing number of students earning associate degrees for transfer (ADTs), which guarantee admission to the California State University system. The honor comes from the Campaign for College Opportunity, a nonprofit advocacy group whose research shows De Anza was one of the top community colleges statewide in increasing the number of ADTs earned by students in 2020-21. De Anza has long enjoyed a reputation for being "Tops in Transfer" by ranking consistently at or near the top in student transfers to universities. The Campaign for College Opportunity will honor De Anza and other colleges during a special online event on Nov. 1. President Lloyd A. Holmes will be among the guest speakers.
---
Upcoming Events
Check the Events Calendar for additional details and more events.
This Week
Next Week
Tell us about your event! Use the online form at deanza.edu/communications/tell-us.
---
Dates and Deadlines
Veterans Day holiday, no classes; offices closed – Nov. 11
Last day to drop classes with a W – Nov. 18
Thanksgiving holiday, no classes; offices closed – Nov. 24-27
Visit the Academic Calendar page to see more important dates and deadlines by quarter.
---
Governance Meetings
Find more information about college governance at deanza.edu/gov.
---
COVID-19 Vax and Booster Required
To protect everyone's health, you must provide proof of vaccination AND a booster before coming to campus. Face masks are strongly recommended on campus, and may be required in some offices or by individual instructors in their classrooms. For more information, see deanza.edu/vax.
Free PCR Testing on Campus for Students and Employees
Free PCR testing is available three days a week during fall quarter, outside the Campus Center near the Student Health Services entrance on the lower level. No appointment is needed but one-time preregistration is required.
Mondays and Wednesdays from 1 p.m. to 3 p.m.
Visit the Health Services COVID-19 information page for additional details.
---
Tell Us!
Quick Notes is an email digest of timely information for De Anza students, faculty and staff. Watch for it in your inbox regularly.
Use the online form at deanza.edu/communications/tell-us to let us know about an upcoming activity or other news that you want to share with the rest of the college community. That's the best way to get your item on our radar for the website Events Calendar, newsletter and social media planning.