Welcome
ICC Meetings
Wednesdays 1:30 pm - 2:30 pm
10/6, 10/20, 11/3, 11/17, 12/1
Welcome new and returning students to De Anza for Fall 2021! Happy New (Academic) Year and warm greetings from the Inter-Club Council (ICC). For those who don't know, the Inter-Club Council is an umbrella organization representing cultural, educational, honorary, philanthropic, religious, and social interests here at De Anza.
The clubs at De Anza work tirelessly to make our college experience less transitory. They are a great way to meet amazing and motivated people, get involved in the community, and learn leadership skills. In an ordinary quarter, we highly encourage participating in club activities, attending meetings, and creating events.
The last year has been an unprecedented experience and one that our clubs were impacted by differently. Due to the COVID-19 virus and the subsequent college closure, some clubs went inactive and other worked to shift to a virtual environment. Still, it showcased some of the best of our campus community through focusing on self and community care.
This year, things are looking a little different but still not clear. Most classes and services will continue to be online, but some of you will start to be able to come to campus. We are hopeful this means that our clubs will come out stronger than ever. Whether you're looking to bring back a club, figure out this new hybrid time, or wondering where you can find community, the ICC is here to support you.
ICC Meetings
The ICC will continue holding regular bi-weekly meetings. These will be held every other Wednesday from 1:30 PM to 2:30 PM via Zoom. The link will be emailed to clubs at the start of the quarter. Our dates for meetings are: 10/6, 10/20, 11/3, 11/17, and 12/1. Note that the Zoom link will be posted soon, but please email the ICC Secretary at iccsecretary@fhda.edu if you have questions or concerns about these meetings. All clubs are required to send a representative and attendance will be mandatory.

In an effort to make meetings more helpful and training based, each meeting will consist of officer training given by an ICC Chair. Here is the playlist of past training videos: https://www.youtube.com/playlist?list=PLf-cwsaE6I3JU6jdoW7rBeG__i-Kanlq0. New videos will be uploaded here for all De Anza students.
How to Stay an Active Club This Quarter
To stay an active club off probation this quarter, all clubs must meet these minimum requirements:
Make sure to have someone present for the entirety of Club Day on October 8th from 4-6 PM PST

Make sure to have a representative at all ICC Meetings this quarter

Have a meeting a month and send proof of the meeting including a picture of the Zoom window to the ICC Secretary and ICC Chair of Club Affairs; this adds up to a total of 3 meetings during the quarter
Failure to fulfill one of these requirements will result in the club being placed on probation, if a club has two probations, they become inactive. You can read more about this in the ICC Code.
For all clubs that are still having difficulty during COVID, you can opt to become inactive during this period and resume after we more fully return to campus. The process to do this is to fill out this form: https://forms.gle/zGTp3J2wM2i5bTxE9. To reactivate, you will have to go through the process as a new club creation, but the ICC will work with your club to make this as seamless as possible.
Upcoming Events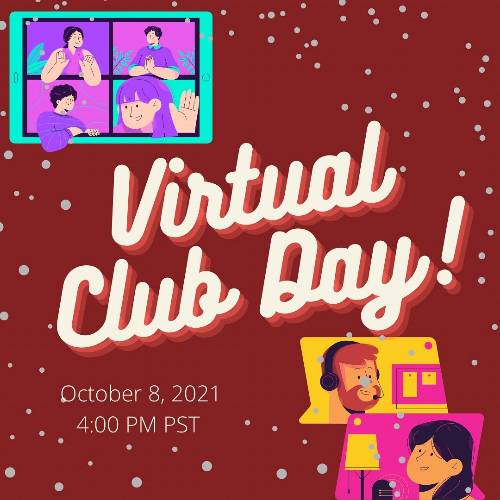 ICC Elections
Interested in taking on a role with the ICC? We still have openings for Chairs for the 2021-2022 Academic Year:
Chairperson of ICC

Chair of Club Affairs

Chair of Equity
Want to learn more? We will be hosing an Info-Session early Fall quarter, so stay tuned!
Applications can be found here: https://forms.gle/uBLE49aUytf2nzLy5. To be considered for the 10/6 meeting, you must apply by 10/29 by noon. Elections will continue every other week until positions are filled.

Apply to be the 2021-2022 ICC Chair of Equity by Friday April 9th 11:59pm! (Position Information & Application Form)
Office Hours
The ICC Officer Hours are as follows:
Vacant, ICC Chairperson - TBD
Vacant, ICC Chair of Club Affairs - TBD
Hongjie Zhou, ICC Chair of Finance - TBD
Ken Li, ICC Chair of Programs - TBD
Fay Ahmed, ICC Chair of Marketing - TBD
Alicia Kong, ICC Secretary - TBD
New Club Information
We are currently allowing new clubs to be formed. If you are interested in getting more information on starting a De Anza club, feel free to look through the How to Start a New Club Guide or check out our video on How to Start a New Club.
Thank you for being a part of De Anza College this quarter and we look forward to seeing clubs continue to thrive and showcase their creativity for Winter 2021!
Best,
Hongjie Zhou, ICC Chair of Finance
Ken Li, ICC Chair of Programs
Fatima Ahmed, ICC Chair of Marketing
Alicia Kong, ICC Secretary
Maritza Arreola, ICC Advisor
College Life Job Opportunities for Students
ICC Facebook Page
https://www.facebook.com/deanzaicc
ICC Instagram
https://www.instagram.com/deanza_icc/
ICC YouTube
https://www.youtube.com/channel/UCaYn5IZHrmVC1hnfSw9nIfA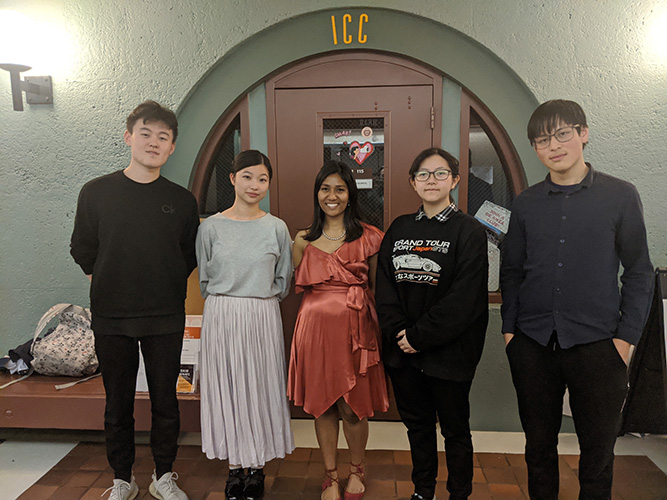 Picture of the 2020-2021 ICC Officers; From left to right - Harrington Fan, Tsubomi Suzuki, Karina Thiagarajan, Orion Luo, and Sam Tong (2019-2020 ICC Vice Chair of Programs)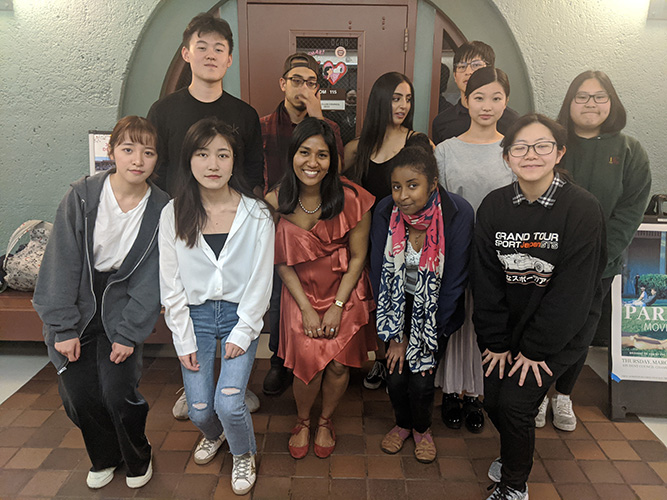 Picture of 2019-2020 and 2020-2021 ICC Officers