This email was sent to all registered students.
---
Jan. 24, 2022
Quick Notes for the Week of Jan. 24
Quick Notes is an email digest of timely information for De Anza students, faculty and staff. Watch for it in your inbox regularly.
---
IMPORTANT UPDATE: Students and employees are eligible to pick up free at-home COVID-19 antigen test kits at one of four locations in Santa Clara County, including Foothill College. The county has added more pickup appointment slots if you were previously unable to sign up. You must sign up and make an appointment at sccfreetest.org to pick up the kits (no drop-ins).
---
Highlights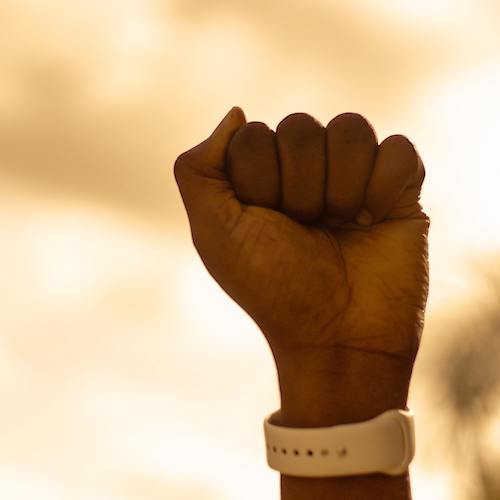 California Campus Camp: Community college students, faculty and staff in California are invited to this year's California Campus Camp. The California Campus Camp is an intensive and energizing training program for learning practical skills in democratic political action. This year, the program will be held virtually as weekly webinars from Feb. 3 to March 24. There are two ways to participate: Sign up to attend the camp sessions online at no cost or register for POLI 16 at De Anza for transferable general education credit. Visit the California Campus Camp webpage for more information.
---
De Anza Student Government Elections
Are you interested in being a part of the decision-making process for De Anza's student body? De Anza Student Government (DASG) is the place for you! Attend an upcoming Student Leadership Information Session to learn more:
Tuesday, Jan. 25, 6-7 p.m.
Wednesday, Jan. 26, 2:30-3:30 p.m.
Thursday, Jan. 27, 1:30-2:30 p.m.
Monday, Jan. 31, 2-3 p.m.
The candidate application deadline for DASG Senate or student trustee is Monday, Jan. 31, at 4 p.m.
---
Upcoming Events
Check the Events Calendar for additional details and more events.
Tell us about your event! Use the online form at deanza.edu/communications/tell-us.
---
Dates and Deadlines
Application opens for spring quarter– Tuesday, Feb. 1
No classes, offices closed for Presidents' Holiday – Friday, Feb. 18 - Monday, Feb. 21
Last day to drop classes with a W – Friday, Feb. 25
Visit the Academic Calendar page to see more important dates and deadlines by quarter.
---
News Brief
Guided Pathways Recognized With State Award: The De Anza College Guided Pathways initiative has been selected to receive an Exemplary Program Award from the California Community Colleges Board of Governors. The initiative was honored today at the Board of Governors meeting. The Exemplary Program Award was established by the Board of Governors in 1991 to recognize outstanding community college programs. De Anza Guided Pathways was one of only two programs selected to receive the Exemplary Program award for efforts related to this year's theme of "Addressing Inequity in a Time of Crisis."
---

Governance Meetings
Find more information about college governance at deanza.edu/gov.
---
Tell Us!
Use the online form at deanza.edu/communications/tell-us to let us know about an upcoming activity or other news that you want to share with the rest of the college community. That's the best way to get your item on our radar for the website Events Calendar, weekly newsletter and social media planning.