This email was sent to all registered students.
---
Nov. 30, 2021
Quick Notes for the Week of Nov. 29
Quick Notes is an email digest of timely information for De Anza students, faculty and staff. Watch for it in your inbox regularly.
---
Highlights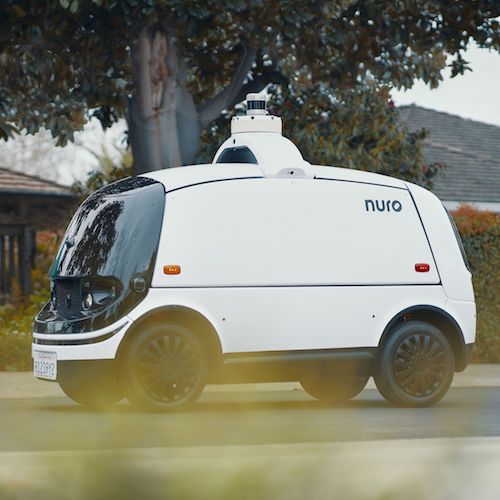 Meet Job Recruiters From Innovative Robotics Company Nuro This Thursday: Interested in working in the fast-growing industry of autonomous vehicles? Meet recruiters from Nuro this Thursday, Dec. 2, 10:30-11:30 a.m., at an on-campus announcement event to celebrate the partnership between De Anza College and the innovative robotics company specializing in electric, autonomous delivery vehicles. Attendees will also have the opportunity to hear exciting news about the partnership and new Auto Tech pathway, and see a static demonstration with the autonomous Nuro R2 vehicle. To learn more, visit deanza.edu/autotech/av.
Remember To Play #VillageConnect: #VillageConnect ends today, Tuesday, Nov. 30. The online scavenger hunt is your opportunity to enter a drawing for a new Surface Pro 7 computer. You must be enrolled in a Village Canvas site to enter. Every student who's already in a Village can click the "Play #VillageConnect" banner in Canvas to enter the drawing. If you haven't joined a Village yet, you can complete the short Village Selection form to join one now. You'll receive a Canvas invitation that you can accept to join the online scavenger hunt. Got questions? Visit deanza.edu/villages or send an email to villages@deanza.edu.
---
Upcoming Events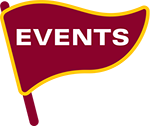 Check the Events Calendar for additional details and more events.
Health Services Clinic: Flu Shots and International Student Health Event – Tuesday, Nov. 30, 9 a.m.-3 p.m.
Transfer Center Workshop: UC Application Clinic – Tuesday, Nov. 30, 9-11:30 a.m.
Transfer Center Workshop: CSU Application Clinic – Tuesday, Nov. 30, 1-3:30 p.m.
Transfer University Meeting: Representative from Fashion Institute of Design & Merchandising – Wednesday, Dec. 1, 10 a.m.-noon
Wellness Workshop: Zentangle Gathering — Wednesday, Dec. 1, 11 a.m.-noon
Life at Google and the Google Interview Process: Google Developer Student Club event with Mike Gainer — Wednesday, Dec. 1, 1-2:30 p.m.
Transfer University Meeting: Representative from Palo Alto University – Thursday, Dec. 2, 9 a.m.-2 p.m.
Tell us about your event! Use the online form at deanza.edu/communications/tell-us.
---
Dates and Deadlines
Visit the Academic Calendar page to see more important dates and deadlines by quarter.
---

Governance Meetings
Find more information about college governance at deanza.edu/gov
---
Awards and Achievements
De Anza College Honored With Medallion Awards: De Anza was awarded five Medallion Awards by District 6 of the National Council for Marketing and Public Relations (NCMPR). The NCMPR Medallion Awards recognize outstanding achievement in design and communication at community and technical colleges in each of NCMPR's seven districts. The awards were announced at the NCMPR District 6 & 7 Conference, held online from Nov. 9-10. De Anza earned silver and bronze Medallions for its De Anza College Academy catalog and Community Education catalog respectively. The De Anza College Instagram account, 2021 Online Graduation Celebration Video and CAN/DID Inclusion Series were recognized with bronze Medallions. The CAN/DID Series was also highlighted in the "Best of Medallions" session of the conference in which communications associate Iman Seale and multimedia producer Marlo Custodio spoke about the project.
---
Tell Us!
Use the online form at deanza.edu/communications/tell-us to let us know about an upcoming activity or other news that you want to share with the rest of the college community. That's the best way to get your item on our radar for the website Events Calendar, weekly newsletter and social media planning.