The Online Education Center offers workshops and training programs to assist faculty in their use of Canvas and in their hybrid and online course design.
For more details concerning this page, Please Visit our Faculty Resource Hub!
Canvas Certification Training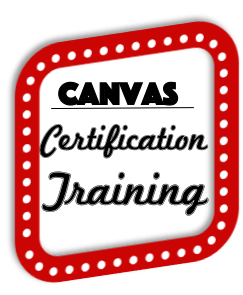 By completing Canvas Certification Training, you will be certified to use Canvas for online, hybrid or face-to-face classes.
All faculty must be certified in order to use Canvas at De Anza College.

Beyond-The-Basics Workshops
These workshops are designed for faculty to increase their use and explore more the advanced features of Canvas. We recommend that faculty have completed Modules 1 and 2 of Canvas Certification Training before attending a Beyond-the-Basics workshops.
Peer Online Course Review (POCR)
For experienced online instructors...
We are part of the Online Education Initiative Cohort and our faculty are now eligible to participate in Peer Online Course Review (POCR) and align their course with the OEI Course Design Rubric These quality reviewed courses have an increased success rate for students. These courses also appear first in the CVC-OEI Cross Enrollment System. If you are an experienced online instructor who has taught a course for at least one full term online, please contact our Instructional Designers with Online Education to schedule a consultation.
Cheryl Chapman (chapmancheryl@fhda.edu)
Shawn Valcarcel (valcarcelshawn@fhda.edu)