Join us for these current or upcoming talks, performances, workshops and exhibitions – each one showcasing the power of art to illuminate and inspire important forces for social change.
---
Current Exhibition
Witnessing History: Marching for Justice
---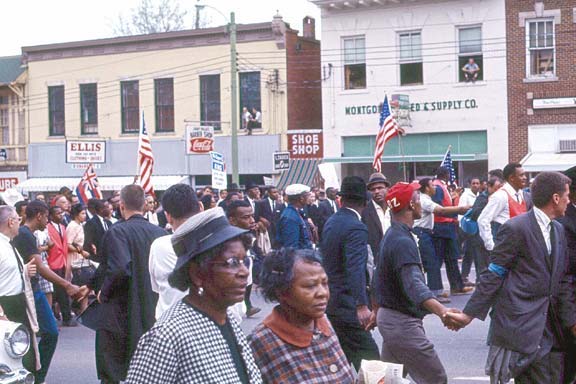 ---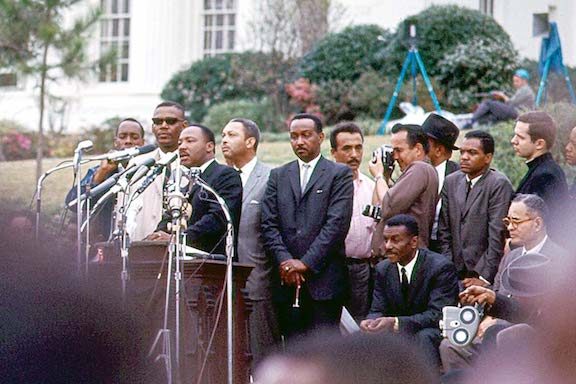 (Image credit: Fred Stone)
Fred Stone was in college when he photographed the arrival of civil rights marchers in Montgomery, Alabama, in the spring of 1965. Now retired, he shared his photos with the California History Center at De Anza College.
"Witnessing History" is an online exhibition of those historic photos, accompanied by historian David Howard-Pitney's compelling account of the struggle for voting rights before and since the march. Howard-Pitney is a member of the CHC Foundation Board of Trustees.
---
Current Exhibition
2021 Student Art Show at the Euphrat
---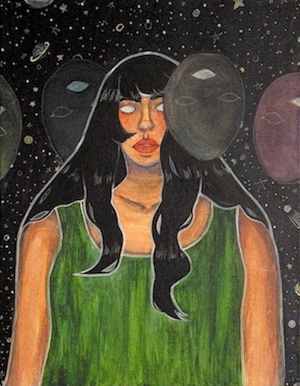 The spring Student Art Show features animations, drawings, digital art, graphic design, photography and sculpture created by De Anza students during the 2020-21 academic year.
Many of these pieces represent students' responses to, or reflections on, the COVID-19 pandemic and other recent events – and the search for hope and resilience.
---
Also At the Euphrat – Sources of Solace

Be sure to catch Sources of Solace, the winter art exhibition hosted by the Euphrat Museum of Art. This online exhibition includes four virtual galleries of work by local artists, including De Anza faculty members, exploring what makes us feel connected in challenging times.
The show was developed in conjunction with this year's Silicon Valley Reads community reading program, which is featuring books on the theme of "Connecting."
---
Arts & Activism Event Sponsors
---
Previous Events