About APASA
Founded in 1990, the Asian Pacific American Staff Association (APASA) is an organization for De Anza College employees of Asian/Pacific American (A/PA) heritage and other interested staff members who support the goals of the organization.
---
May is Asian Pacific American Heritage Month! Check out the Calendar of Events below for some events being in the Month of May. We look forward to celebrating in-person next year!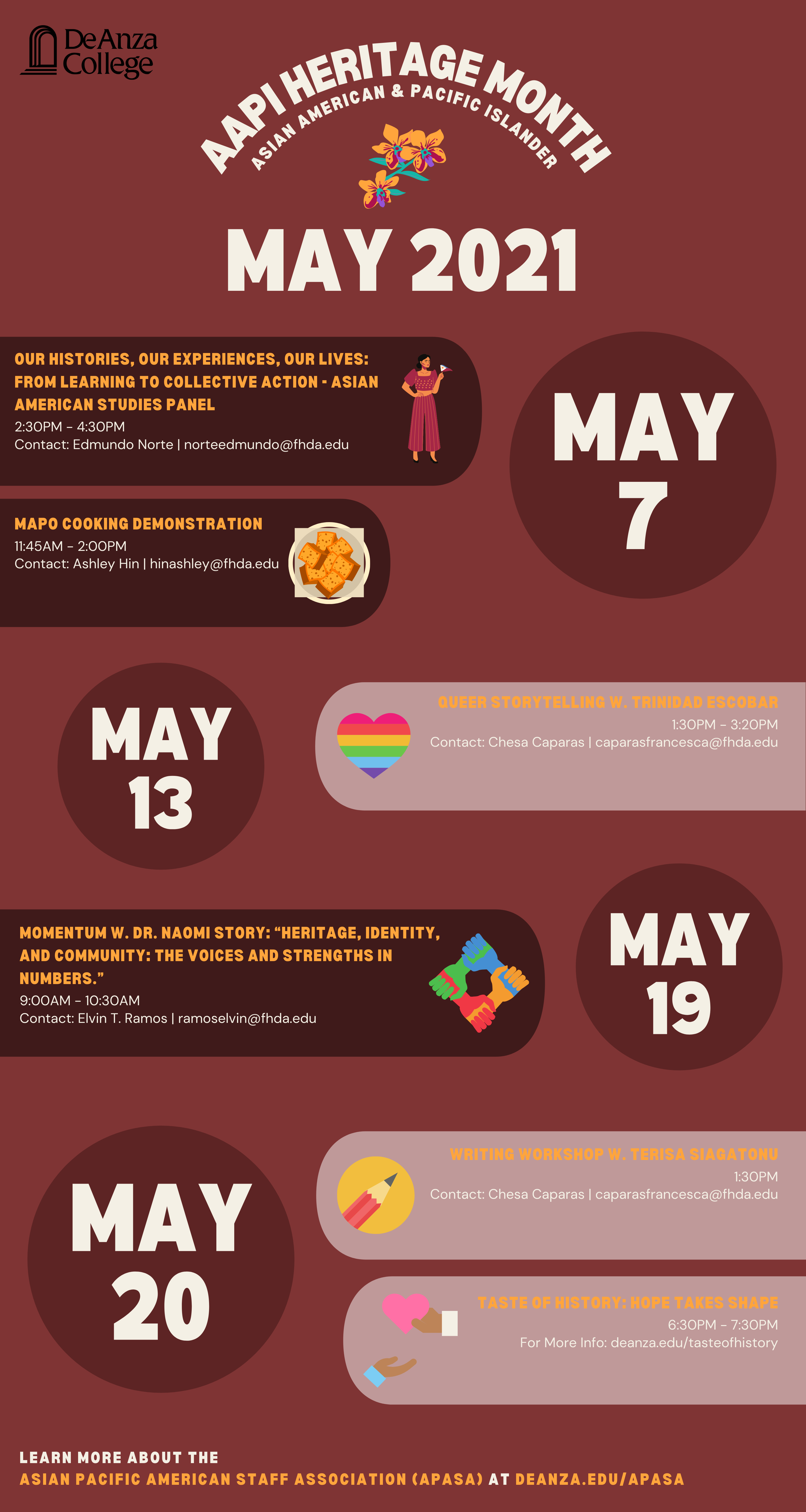 Design by Elizabeth Kaye Ramos, De Anza College, Spatial Art Major.
---
APASA Executive Board
(2020-2022)
Erick Aragon, APASA Faculty Co-Chair
Faculty Director, Office of Outreach and Relations w/ Schools
Email: aragonerick@fhda.edu
Tracy Chung-Tabangcura, APASA Classified Co-Chair
Articulation Specialist
Email: chungtabangcuratracy@fhda.edu
Denica Kelly, APASA Secretary

Counselor, International Student Programs
Email: kellydenica@fhda.edu
Betty Inoue, APASA Treasurer
Counselor, Transfer Center
Email: inouebetty@fhda.edu
---
APASA e-News
Subscribe to APASA e-News to receive periodic e-mail about the organization's happenings including but not limited to events, meetings, and campus/community activities.
To join our listserv, please enter your name and email in the form. If you have issues, please contact Denica Kelly at kellydenica@fhda.edu