Jean Miller Resource Room for Women, Genders and Sexuality
---
Welcome to the JMRR! We're a place for activities, support and advocacy for a radically inclusive environment – where students, faculty members and classified professionals are free to self-determine their gender and sexual identities, without harassment, discrimination or violence.
On this webpage, you'll find resources, videos and more information about the JMRR and related programs.
---
Spring Quarter Events
Friday, May 7: Mapo Tofu Cooking Demo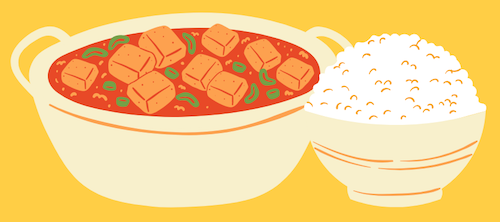 We're hosting a virtual cooking event, featuring a demonstration of preparing mapo tofu – a Chinese dish that's delicious, filling, and easy to make! You're welcome to cook along, using the ingredients listed here. (If you need help finding ingredients, or need financial assistance to buy them, please contact hinashley@deanza.edu.)
Mapo Tofu Ingredient List
1 pack of firm tofu
1 pack of ground beef – optional. (If you're a vegetarian, you can skip the beef or replace it with chopped mushrooms)
1 green onion, chopped
oyster sauce
soy sauce
sesame oil
chili oil
salt, black pepper, paprika, garlic power, ginger powder, chili flakes
Steamed rice – optional. (We recommend serving this dish with a bowl of rice.)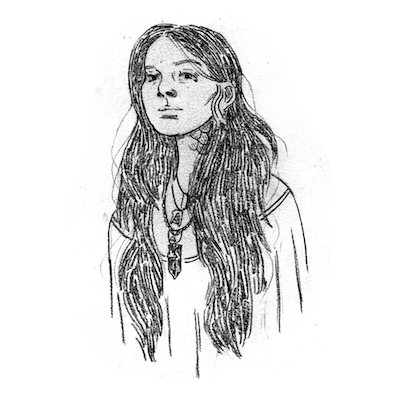 Thursday, May 13: Queer Storytelling – Drawing Workshop with Trinidad Escobar
LGBTQ+ stories matter! Please join us for a drawing workshop that will highlight the importance of telling our stories through visual art. We will provide a space to tap into our powerful stories, calm our inner critics, and express ourselves through art in a gentle and loving way. This workshop will be led by queer Pinay artist, illustrator and educator Trinidad Escobar.
---
Thursday, May 27: Queer and Now Conference – At Home In the Intersections
Queer and Now is an annual conference at De Anza that focuses on the larger and local LGBTQ+ community, along with student success, equity, intersectionality and social justice concerns.
This year's keynote speaker will be adrienne maree brown, a writer, advocate and cohost of the podcasts "Octavia's Parables," "Emergent Strategy" and "How to Survive the End of the World. (Photo credit: Anjali Pinto)
---
Thursday, June 17: Lavender Graduation
Each year, we hold a celebration to acknowledge the accomplishments of our graduating LGBTQ+ students. This year's event will be held virtually via Zoom and will feature inspiring commencement speakers. We will also provide an opportunity for graduates to share some words on their accomplishments. If you identify as a member of the LGBTQ+ community and you will be graduating this year, please fill out the online form to participate in the ceremony.
LGBTQ+ Student Support Group
The JMRR and De Anza's Psychological Services office are hosting a weekly online support group for LGBTQ+ students, with meetings on Tuesdays from 2 to 3 p.m., beginning May 4. Please visit the Workshops webpage for details.

"Women," "Womyn," "Womxn" or ?
At the JMRR, we've been thinking more about the use of these terms, and we've decided to use the spelling "women" going forward. For an explanation and some background, please read our statement on this decision.
Stay in Community With Us
More About the JMRR
The Jean Miller Resource Room for Women, Gender and Sexuality works to ensure that students, faculty and staff on the De Anza campus are free to self-determine their gender and sexual identities, regardless of income, race, or ability, and without facing harassment, coercion, discrimination or violence.
We advocate for a radically inclusive campus environment that is safe, equitable and just by placing the needs of historically marginalized people and communities at the center of our work.
We welcome students, staff and faculty – especially those in the LGBTQ+ community – to visit us and build with us!
---

Local LGBTQQI+ Resources
You'll find more sources of help and information on this LGBTQQI+ Resources webpage.
General College Resources
The Child Development Center accepts children 18 months to five years of age, from families affiliated with De Anza College as well as the general public.
Disability Support Services assists students who have physical, psychological or other disabilities, vision, hearing impairments or ADD/ADHD.
Gay and Lesbian Employees and Friends (GALEAF): Contact Dorene Novotny at novotnydorene@fhda.edu for more information.
Gender Neutral Bathrooms are located in the East Cottage (ECOT 1), Multicultural Center (MCC), PE Quad 5 (PE 5), and G Building (G). See campus map.
Student Health Services provides free and low-cost services to all students, including physical exams, emergency contraception, flu shots and birth control.
Student Psychological Services provides free, confidential psychological counseling to students, during daytime hours. For 24-hour services, see the resources listed above or below.
Additional Resources
Crisis Hotlines
Domestic Violence (multiple languages)
Health (including contraception, HIV services)
District Policy on Harassment and Discrimination
Please see the following policy documents for the Foothill-De Anza Community College District
---

JMRR History
In 2013, students in the Latino Empowerment at De Anza (LEAD) program conducted campuswide surveys and secured funding through DASB to establish the Jean Miller Resource Room for Women, Gender and Sexuality.
Named after De Anza educator and activist Jean Miller, the Resource Room was created to centralize and provide resources, training, and programming aimed at increasing awareness and advocating for issues around the intersections of gender and sexuality with race, ethnicity, class, and disability.
Miller was a beloved educator here at De Anza College. She was a mentor not only to students but also to her colleagues, including faculty and staff.
Born and raised in Denver, Miller worked in a variety of jobs over a 20-year period, before she became an educator. She sold office supplies, wrote legal briefs, modeled for students at art schools, sold magazine subscriptions and wrote computer code. During those two decades, she also participated in social movements, advocating for peace, civil rights, women's rights and gay rights.
Around the time her son turned 12, Miller went back to school. She earned a bachelor's degree from New College of California and a master's degree in creative writing from San Francisco State University. She began teaching English at De Anza in fall 1989.
The JMRR represents Jean Miller's legacy to current and incoming students at De Anza.
---
JMRR Accomplishments

Chosen Name and Pronoun Policy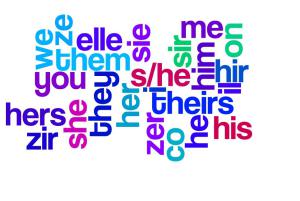 JMRR interns Nahielly Torres, Mei Suzuki, and Matthew Travers, created the Chosen Name and Pronoun Policy which allows students across the De Anza and Foothill campuses to identify their chosen name and pronoun on campus documents, especially class rosters, preventing the trauma and anxiety that comes with being miss-represented in the classroom or when seeking services on campus.
---
Queer Intervention Task‐Force (QIT)
The Queer Intervention Task‐force (QIT) is a coalition of engaged students, faculty, and community activists addressing intersectional equity issues faced by lesbian, gay, bisexual, trans, and queer students at De Anza College.Through transformative change, we aim to create a safer, more inclusive campus for LGBTQ identified people.QIT is an Equity Action Council Advisory Group.
QIT was founded in June 2015 by student intern Maximus Grisso and a group of students and faculty concerned with De Anza College LGBTQ equity and campus safety. From this initial meeting, the group produced a list of Goals & Objectives for De Anza College. Since then, QIT picked up the Chosen Name and Pronoun Policy project, originally started by the Jean Miller Resource Room, and the Equity Action Council adopted QIT as an Advisory Group. QIT goals were:
To increase LGBTQ equity at De Anza College
To centralize De Anza College LGBTQ programing, activism, and advocacy
To follow through the Chosen Name and Pronoun Policy in a accessible, sensitive way
To create an inclusive, welcoming campus for LGBTQ identified individuals
To facilitate LGBTQ staff development and ally work
---

Ask a Student Video Series
Working Class Students & Intersectionality
---
Clothesline Project (Part of Take Back the Night)