This email was sent to all registered students.
---
April 25, 2022
Quick Notes for the Week of April 25
---
Highlights
Celebrate Black Student Success Week
Today marks the beginning of Black Student Success Week, an annual campaign focused on improving student success among Black and African American students at California's community colleges. In collaboration with the Transfer Center, Umoja will host a Historically Black College and University (HBCU) transfer workshop on Thursday, April 28. Visit the Transfer Center workshops page for more information.
The De Anza Umoja program is also celebrating by highlighting the stories of our Umoja students. Check back each day of this week, April 25-29, for another student story at deanza.edu/umoja/students.
Spring Club Day This Thursday
Club Day returns to campus this Thursday, April 28, at 11 a.m. in the Main Quad. This is your chance to discover De Anza's many student clubs and connect with others who share your interests. Visit the Inter-Club Council events page for more information.
---
News Brief
De Anza Recognized For Student Success Rates in Transfer-Level English and Math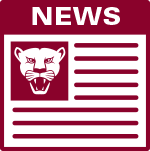 De Anza has earned top ranking among California community colleges for student success in completing transfer-level English and math, according to new findings by a statewide research and advocacy group. The Campaign for College Opportunity found De Anza had the highest success rate statewide – 73.6% – for students completing transfer-level math within one year of enrolling in their courses. De Anza's success rate for students completing transfer-level English within one year – 82.8% – was the second highest in the state, after San Diego Miramar College.
The nonprofit compiled the rankings to recognize community colleges that are helping students reach their goals through "equitable course placement practices," following the passage of state legislation known as AB 705.
---
COVID-19 Vax, Booster and Face Masks Required
If you are planning to come to campus this spring, you are required to separately provide proof of your COVID-19 vaccination AND booster, if you are eligible for one. See instructions at deanza.edu/vax.
The mask requirement remains in effect. You must wear a face mask PROPERLY while indoors – that means covering your mouth AND nose at all times.
Free PCR Testing on Campus
Now there are two ways you can get a free PCR test for COVID-19 on campus. No appointment is needed but one-time preregistration is required for either option.
Mondays from 1 p.m. to 3 p.m. – outside the Campus Center near the Student Health Center entrance on the lower level
Wednesdays from 12:30 p.m. to 4:30 p.m. – drive-thru testing available in Parking Lot A
Visit the Health Services COVID-19 information page for additional details.
---
Strategic Planning

Now that the Strategic Planning workshops have concluded, there is one more upcoming special event to guide the next steps of the strategic planning process.
Review of Draft Strategic Plan — Monday, May 9, 1-2 p.m.
Visit deanza.edu/strategic for details on these events, recordings of the workshops and more. The recording and presentation for yesterday's event on "Your Feedback" are now available.
---

Upcoming Events
Check the Events Calendar for additional details and more events.
Tell us about your event! Use the online form at deanza.edu/communications/tell-us.
---

Dates and Deadlines
Last day to drop classes without a W for spring quarter – Sunday, April 17
No classes, offices closed for Memorial Day Weekend – May 28-30
No classes, offices closed for Juneteenth Holiday – June 20
Final exams – June 21-24
Graduation – June 24
Visit the Academic Calendar page to see more important dates and deadlines by quarter.
---

Governance Meetings
Find more information about college governance at deanza.edu/gov.
---
Tell Us!
Quick Notes is an email digest of timely information for De Anza students, faculty and staff. Watch for it in your inbox regularly.
Use the online form at deanza.edu/communications/tell-us to let us know about an upcoming activity or other news that you want to share with the rest of the college community. That's the best way to get your item on our radar for the website Events Calendar, newsletter and social media planning.