Thanks for Joining Us!
Welcome Day ~ Friday, Sept. 22, 2023
10 a.m. to Noon
Discover Your Village ~ Meet Your Instructors
Click on any photo to view in full size. Click on the < or > arrows to advance the gallery.
---
Check Back Here for Results of the Prize Drawing!
We'll be posting the winners' names soon!
We're giving away a pair of Apple AirPods and six AirTags – one AirTag for each Village – to students who checked in at their Village Center between 11 a.m. and noon on Welcome Day.
Prizes are purchased with donated funds.
---
Check the Schedule of Events!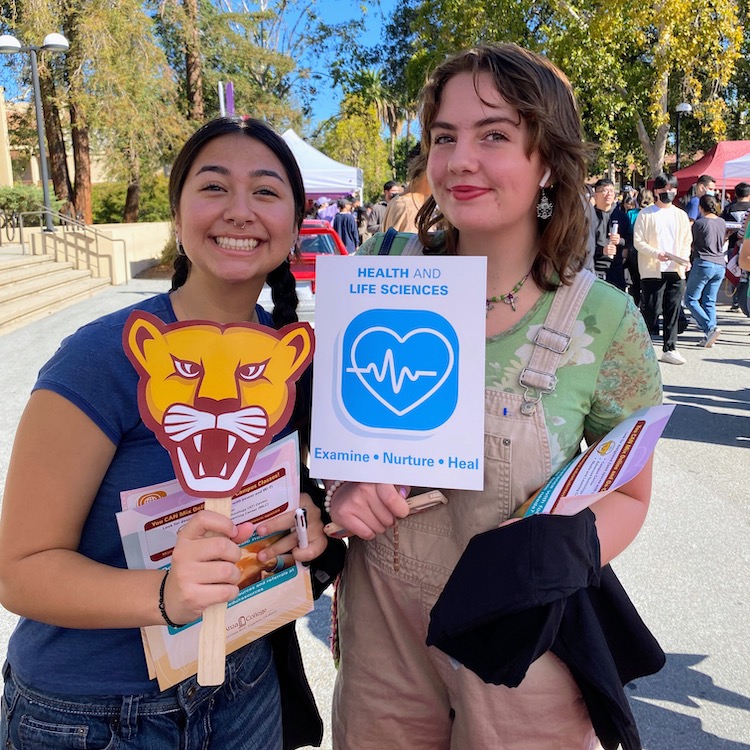 10 a.m. to Noon: Join us in the Main Quad and adjacent areas, where you can speak with instructors in your Village tent, and visit more tents for student services and programs.
11 a.m. to Noon: Visit your Village Center to pick up a free T-shirt, enter the prize drawing and participate in fun activities. Your Village Center is a physical space on campus where you'll find a supportive community, along with resources and services that are relevant to your major.
Campus tours begin at 10:30 a.m. and at 11 a.m., in the area between the Library and Sunken Garden.
Student Services Available All Morning
Admissions and Records (for registration questions)
– RSS Building, First Floor
Bookstore – RSS Building, First Floor
Counseling – Village and Counseling tents in Main Quad
De Anza College Promise – Outreach tent in Main Quad
Disability Support Services – DSS tent in Main Quad
Financial Aid – Financial Aid tent in Main Quad
More Activities
Design and Manufacturing Technologies: Stop by E21 or E35 (near the Physical Sciences and Technology Village Center) for a demonstration of computer-aided design and manufacturing equipment.
Journalism: If you'd like to know more about the Journalism program and the student newspaper, La Voz, stop by the La Voz newsroom in L 41 between 11 a.m. and noon.
Library: The Library will be open from 10 a.m.-noon on Welcome Day. Stop in to learn all about Library services and resources available to students.
---

Discover Your Village!
Welcome Day is a perfect opportunity to learn more about your Village. Each of the six Villages at De Anza is a community of students, faculty and staff members who share a common interest in related majors or academic subjects.
In the coming year, your Village will host events and fun activities keyed to your major and related subjects
Your Village is also a central place to find relevant information and services – including degree and transfer maps, which can help you save time and make steady progress toward your goals

Which Village Are You In?
Click the name of each Village to find your major or subject of interest.
Don't have a major? (

Or don't see yours listed below?) You're welcome to

check out any Village

that interests you.
Resources for New Students