This email was sent to students who are potentially eligible to graduate in spring 2023
---
June 1, 2023
Get Ready for Graduation!
Commencement is Saturday, July 1
Dear Student,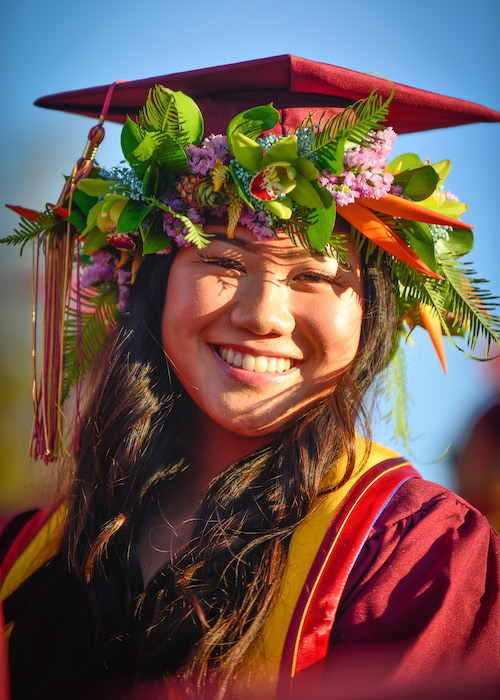 Graduation season is here! This year's collegewide grad ceremony will be held in a new location – the Santa Clara Convention Center – and will begin at 4 p.m. on Saturday, July 1.
Starting this week, many affinity groups, Learning Communities and other programs are holding special year-end celebrations for graduating students, families and friends.
If you are planning to graduate this year, here are some tips to help you get ready for the big day. You'll find more information and a complete schedule of year-end events at deanza.edu/graduation.
Graduation Tips and Deadlines
Order your Grad Pack – including cap, gown, diploma cover and tassel – and other regalia from the De Anza Bookstore. Place your online order by Monday, June 12, to be sure you receive your items in time. (If you purchase the Grad Pack, your diploma cover will be held in the store and distributed during the graduation ceremony.)
File for your degree by Wednesday, June 21, if you want to have your name listed in the printed commencement program.
There is no deadline to participate in the commencement ceremony, but you must apply for your degree or certificate by June 30 in order to have it awarded for spring quarter.
The new location will allow plenty of room to celebrate and take photos with fun props. Visit deanza.edu/graduation for tips and updates, including information about free parking and where to meet inside the Convention Center. Watch for announcements about this year's student grad speaker and major award recipients – coming soon!
Special Grad Slideshow
Submit your message and photo for the special Graduation Slideshow by Monday, June 26. We'll publish the slideshow online before graduation, so you can share it with your family and friends.
Digital Congrats Cards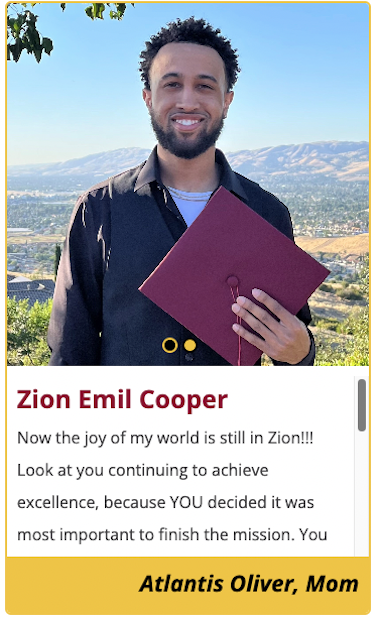 Everyone is welcome to send digital Congrats Cards to their favorite grads, or the entire Class of 2023, any time through Graduation Day.
Commencement Livestream
If you have family members or friends who can't make it to the ceremony, they can still watch the commencement livestream with captions, beginning at 4 p.m. on July 1, at deanza.edu/graduation.
Disability-Related Accommodations
Sign language interpreters will be present. If you need disability accommodations, please contact
Note: For general questions not related to disability accommodations, send an email to communications@deanza.edu.
Congratulations to all our graduates!
Best wishes,
De Anza College