This email was sent to students who graduated in the previous academic year.
---
Aug. 17, 2022
Check Out YOUR Grad Video!
Dear Student,
We hope you're having a great summer! We wanted to let you know that we've just posted a special video to commemorate this year's Commencement Celebration held in June.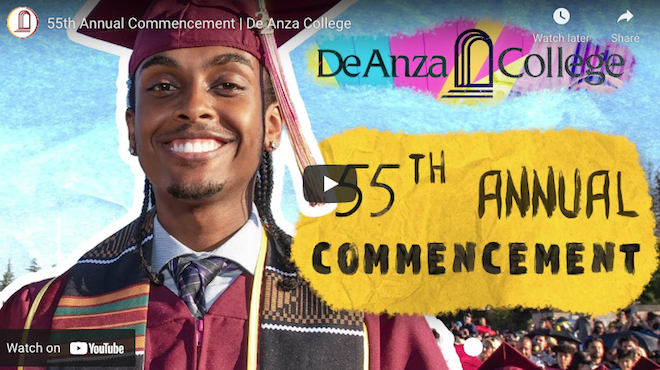 This short video shows the excitement and pride our grads and their families experienced that day. We hope you enjoy watching – and share it with your family and friends!
Congratulations again on your graduation. You'll receive a separate notification when your diploma is available, usually about three months after the end of the term.
Best wishes,
De Anza College