This email was sent to all registered students.
---
Dec. 15, 2022
New Mascot Costume and Name!
Dear Student,
We're excited to reveal the new costume and name for De Anza's mascot, who will represent the college at student events, athletic contests and other occasions.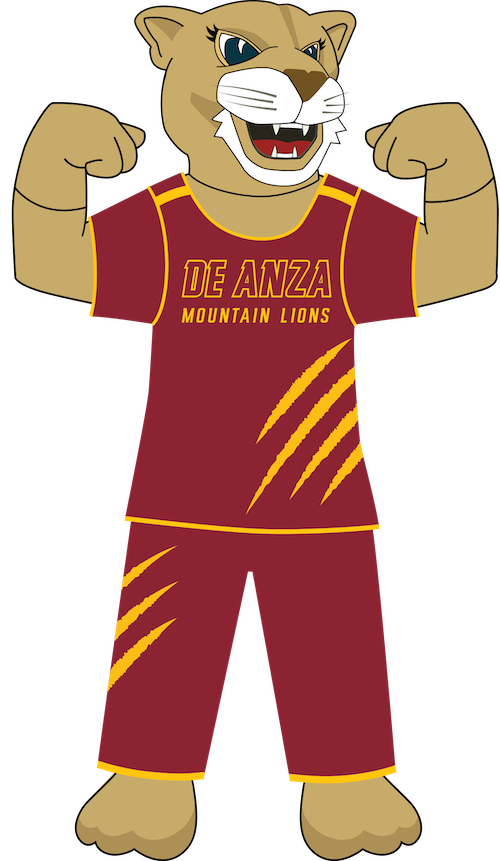 Designs for the Mountain Lion costume and uniform were developed by the Office of Communications in consultation with the De Anza Student Government (DASG), the Office of College Life, the Athletics program and student athletes.
The final selection was based on input from a campuswide survey of students, classified professionals and faculty members. All told, more than 1,500 people submitted their preferences!
The spelling of Roary's name was chosen by the Student-Athlete Advisory Council.
Once the new costume and uniforms are fabricated, you can expect to see Roary the Mountain Lion around campus and at a variety of events in upcoming quarters. The Office of College Life will be hiring students to wear the costume.
Watch for more updates in coming months.