This email was sent to all registered students registered for fall quarter.
---
Sept. 8, 2022
Need Room to Zoom?
Look for Designated Zoom Spaces on Campus!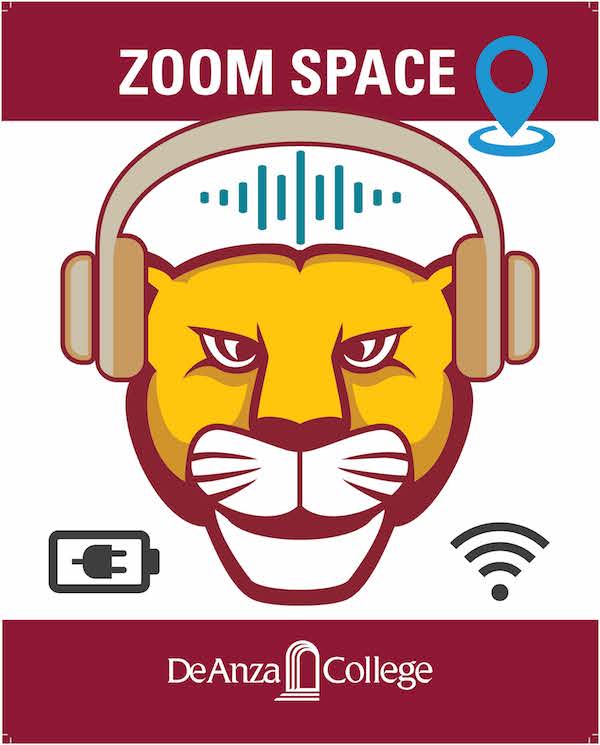 If you're taking a mix of online and on-campus classes – or thinking about adding another class for fall – you can count on having a place to Zoom on campus.
Students told us they'd like to have a designated spot on campus where they can study online, so they don't have to worry about rushing to get home in time to log in for their next class. So we created special Zoom Spaces with power outlets and a good Wi-Fi signal.
Check the Zoom Spaces map to find designated quiet spaces with power and Wi-Fi in these locations:
Campus Center
Advanced Technology Center (AT)
Media and Learning Center (MLC)
Look for the "Zoom Space" sign or visit deanza.edu/students/zoom-spaces to find a space on campus that's convenient for you. We'll be adding more spaces soon. (And remember the Mountain Lion's example: Please use headphones so you don't disturb other students.)
Best wishes,
De Anza College