This email was sent to all students registered for spring quarter.
---
June 21, 2022
Graduation Is This Friday, June 24!
Dear Student,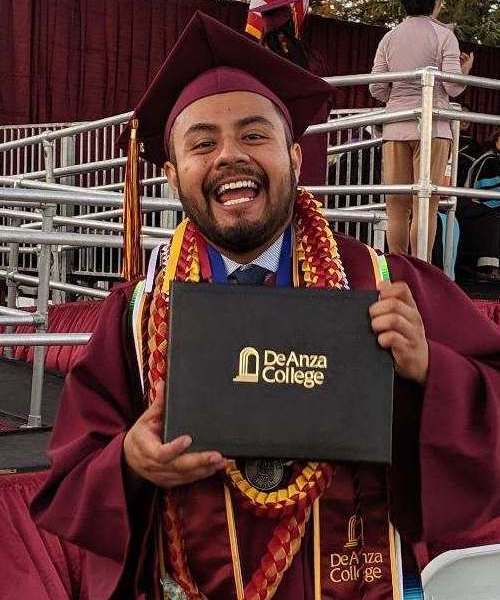 The big day is almost here! As we get ready to honor and celebrate the Class of 2022, here are a few important reminders if you are graduating this year:
Today (Tuesday, June 21) is the last day to place online orders for Grad Packs and other regalia from the Bookstore. You must select in-store pickup to receive your regalia in time.

After today, you can still shop for graduation gear by visiting the Bookstore's physical location on the first floor of the Registration & Student Services (RSS) building on campus.
The Bookstore is open from 10 a.m.-2 p.m. this week and will stay open two hours later – until 4 p.m. – on Friday.

Remember to submit a message and photo by tomorrow (Wednesday, June 22) to be included in the special Graduation Slideshow that will be posted online this Thursday at deanza.edu/graduation.
You must file for your degree by this Friday, June 24, to have your degree awarded for this quarter. (The deadline was last Friday to file in time to have your name included in the printed commencement program.)
Everyone is welcome to submit a digital Congrats Card for their favorite grad, or the entire Class of 2022!
Red Carpet Photo Op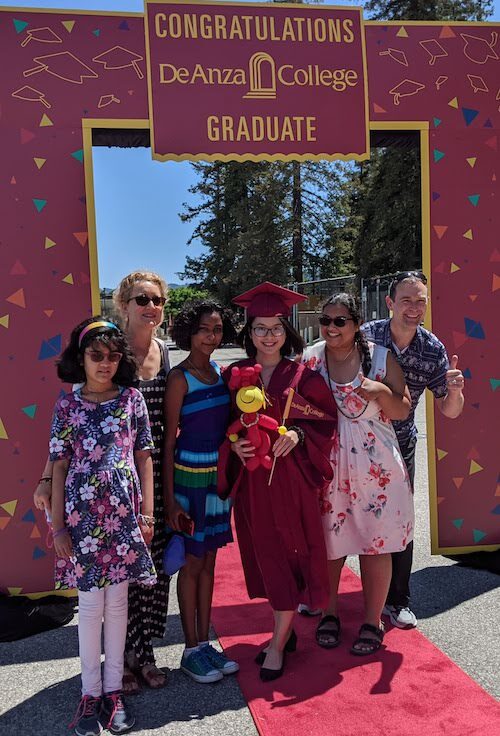 Plan to arrive a little early on Friday so you can check out the Red Carpet Photo Op in Parking Lot C, with fun backdrops and cutouts for taking selfies and pics with your family or friends.
The ceremony will begin at 6 p.m. in the Stadium, but graduates should assemble in the area between PE 6 and the Planetarium between 4:30 p.m. and 5:45 p.m. on Friday.
Face masks are strongly recommended for everyone attending the grad ceremony.
Grad Profiles, Slideshow and More
Visit deanza.edu/graduation for more information, including profiles of student Grad Speaker Marissa McGuire and other major award recipients, and the special Graduation Slideshow that will be published this Thursday.
Graduating students should also be sure to review the instructions for the event at deanza.edu/graduation/tips.
Commencement Livestream
If you have family members or friends who can't make it to campus for the ceremony, they can still watch the commencement livestream with captions, beginning at 6 p.m. Friday at youtube.com/deanzacollegeofficial.
Disability-Related Accommodations
Volunteers will be available to help with disability-related questions, and sign language interpreters will be present. For further information or assistance with special needs, please contact Laureen Balducci, dean of Disability Support Programs and Services, at balduccilaureen@deanza.edu.
Congratulations to all our graduates!
Best wishes,
De Anza College