This email was sent to all registered students.
---
June 14, 2022
Quick Notes for the Week of June 13
---
Highlights
Apply to Join the Humanities Mellon Scholars Program at De Anza by June 20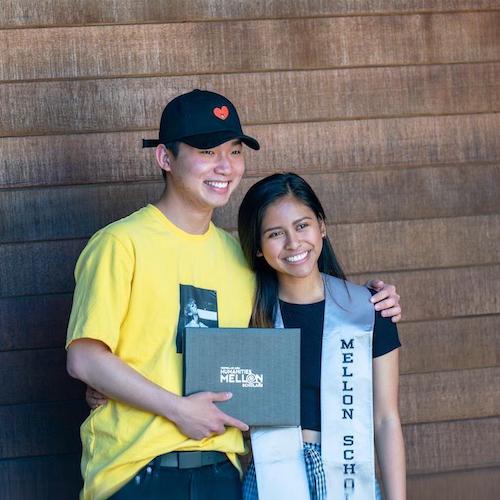 The Humanities Mellon Scholars Program is now accepting applications for fall through Monday, June 20. This transfer support program and learning community is designed for students who want to build a strong foundation in the humanities to support the major of your choice. The program offers each participating student a designated faculty adviser, a paid internship for up to four academic quarters, financial help for textbooks, invitations to workshops and social events, and much more. It also guarantees admission to the University of San Francisco (USF), provided that you meet eligibility requirements. Want to learn more? Attend an orientation session either tomorrow, Wednesday, June 15, or this Thursday, June 16. Visit the Humanities Mellon Scholars website for more information, Zoom links for the orientation sessions and the application form.
---
Graduation Information
Graduation is coming up on Friday, June 24 at 6 p.m. We're planning a traditional graduation ceremony on campus. Arrive a little early, so you can check out the Red Carpet Graduation Photo Op in Parking Lot C near the soccer field, with fun backdrops and cutouts for taking selfies and pics with your family or friends.
Visit deanza.edu/graduation for details and updates on how you can participate in all the festivities, including important deadlines and how to
Order your cap, gown and other regalia – by today, Tuesday, June 14, if you're having it shipped to you, or by Tuesday, June 21, if you select in-store pickup
Apply for your degree – by June 17
Submit your message and photo for the Graduation Slideshow – by June 22
Send digital Congrats Cards to your favorite grad, or the entire Class of 2022
Join the celebration on the big day!
Upcoming End-of-Year Events
Introducing Our Student Grad Speaker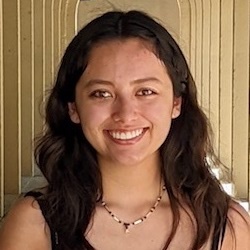 Marissa McGuire will be this year's student Grad Speaker for the collegewide commencement ceremony on Friday, June 24. Read more about McGuire on the 2022 Grad Speaker page.
Look for more information soon about other student award winners. You'll find photos, stories and more details about commencement at deanza.edu/graduation.
---

Upcoming Events
Check the Events Calendar for additional details and more events.
Tell us about your event! Use the online form at deanza.edu/communications/tell-us.
---

Dates and Deadlines
No classes, offices closed for Juneteenth Holiday – June 20
Final exams – June 21-24
Graduation – June 24
First day of summer session – June 27
Visit the Academic Calendar page to see more important dates and deadlines by quarter.
---

Governance Meetings
Find more information about college governance at deanza.edu/gov.
---
COVID-19 Vax, Booster and Face Masks Required
If you are planning to come to campus this spring, you are required to separately provide proof of your COVID-19 vaccination AND booster, if you are eligible for one. See instructions at deanza.edu/vax.
The mask requirement remains in effect. You must wear a face mask PROPERLY while indoors – that means covering your mouth AND nose at all times.
Free PCR Testing on Campus
Testing is conducted outside the Campus Center near the Student Health Services entrance on the lower level. (Drive-thru testing in Lot A is no longer offered). No appointment is needed but one-time preregistration is required.
Mondays from 1 p.m. to 3 p.m.
Wednesdays from 12:30 p.m. to 4:30 p.m.
Visit the Health Services COVID-19 information page for additional details.
---
Tell Us!
Quick Notes is an email digest of timely information for De Anza students, faculty and staff. Watch for it in your inbox regularly.
Use the online form at deanza.edu/communications/tell-us to let us know about an upcoming activity or other news that you want to share with the rest of the college community. That's the best way to get your item on our radar for the website Events Calendar, newsletter and social media planning.