This email was sent to all registered students.
---
Dec. 1, 2021
Need Room to Zoom?
Look for Designated Zoom Spaces on Campus!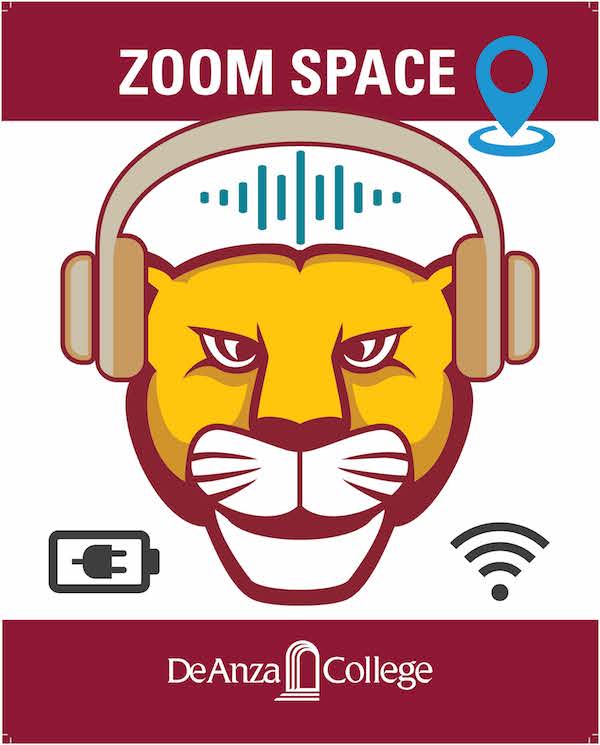 Check the Zoom Spaces map to find designated quiet spaces with power and Wi-Fi in these locations:
Campus Center
Advanced Technology Center (AT)
Media and Learning Center (MLC)
If you're taking a mix of online and on-campus classes – or are considering doing so for winter quarter – you can count on having a place to Zoom on campus.
In our last student survey, many students said they'd like to have a designated place on campus where they can log in for an online class. We heard you – and we've designated several quiet spaces where you will find power outlets and a good Wi-Fi signal. We'll be adding more spaces soon.
Look for the "Zoom Space" sign or visit deanza.edu/students/zoom-spaces to find a space on campus that's convenient for you. (And remember the Mountain Lion's example: Please use headphones so you don't disturb other students.)