Welcome!
The EOPS / CARE / NextUP office at De Anza College supports students who are economically and educationally disadvantaged – including students who are single parents or foster youths – so they can achieve their academic goals.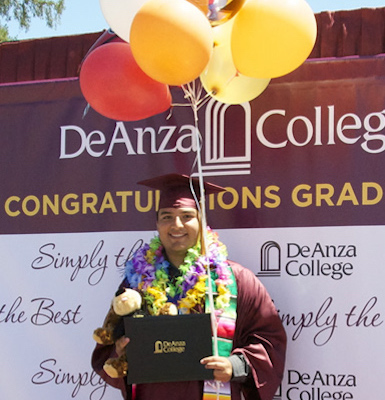 In addition to providing counseling, resources and other types of assistance, we are here to advocate for your success!
You'll find more information about our programs on this website, or feel free to contact us with any questions.
---
Fall Office Schedule
Monday-Thursday: 8:30 a.m. to 4:30 p.m.
Fridays: 8:30 a.m.-1 p.m.
Call us at 408.864.8950 or email eops@deanza.edu
Visit our Contact Us webpage for more ways to reach us
---
EOPS – Extended Opportunity Programs and Services – for disadvantaged students
EOPS provides services such as counseling, priority registration, transfer support and in some cases financial grants to eligible students who are educationally or economically disadvantaged.
---
CARE – Cooperative Agencies Resource for Education – for single parents
CARE provides additional services for eligible EOPS students who are single parents and receive public assistance.
---
NextUP and Guardian Scholars – for foster youth
These two programs are designed specifically to support eligible students who are current or former foster youth.
---
Latest Updates
If you have questions regarding book funds or equipment loans, please contact Jared Camacho at camachojared@deanza.edu
All general questions and appointment requests should be directed to our front desk at eops@deanza.edu or 408-864-8950.
Counseling and academic advising is available in person or online.
---
Internet Access
If you need internet access, you may qualify for two months of free internet service from Comcast through the Internet Essentials program. Visit internetessentials.com/covid19 to learn more.