Congratulations to Our Graduates!
---
2023 EOPS/CARE Graduation and Transfer Statistics
Transfer Students: 149
University Of California: 49
| UC | Number of Students |
| --- | --- |
| UC Berkeley | 6 |
| UC Davis | 13 |
| UC Irvine | 7 |
| UC Los Angeles | 6 |
| UC San Diego | 7 |
| UC Santa Barbara | 4 |
| UC Santa Cruz | 6 |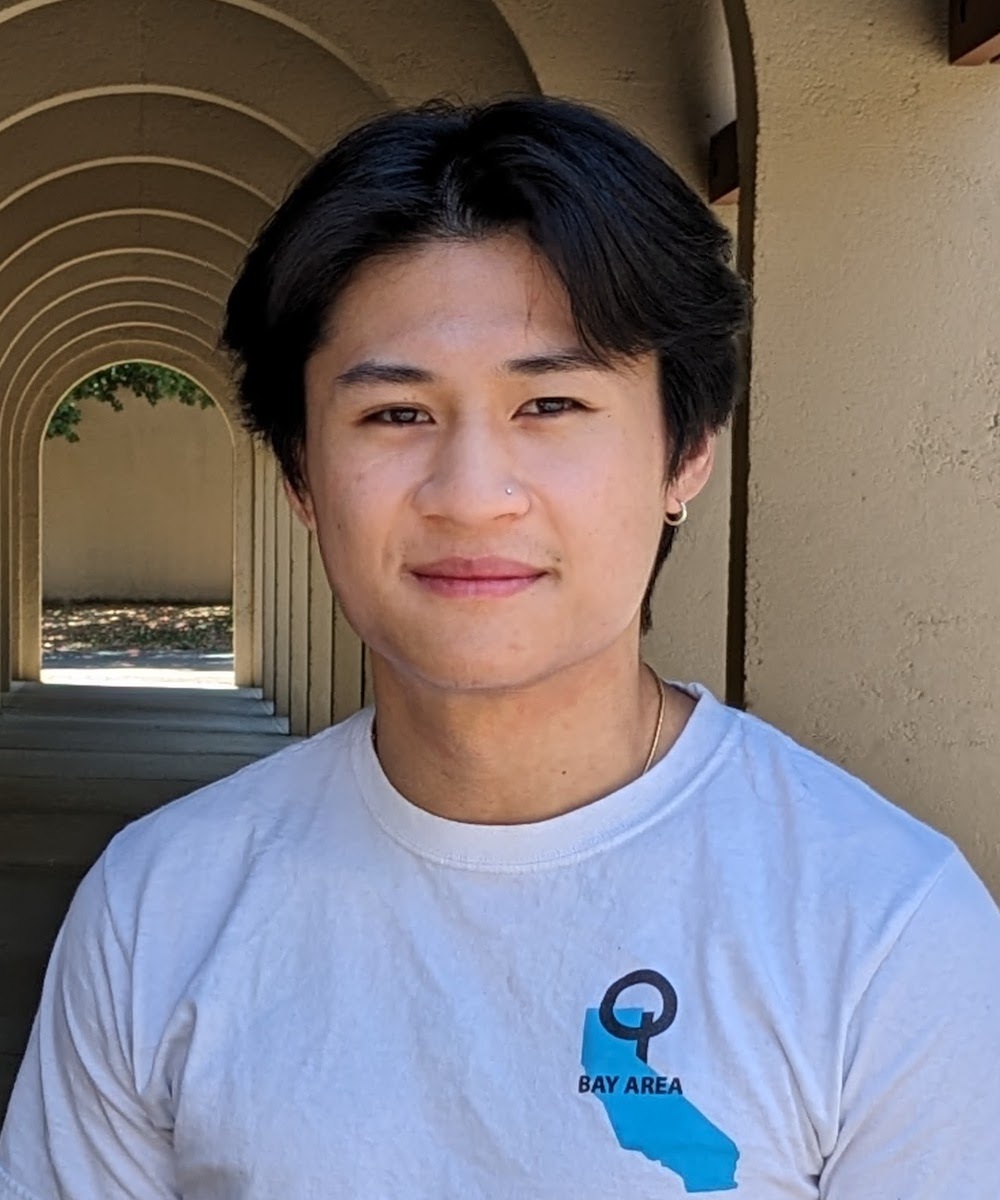 ---
California State University: 98
| CSU | Number of Students |
| --- | --- |
| Cal Poly San Luis Obispo | 2 |
| Cal Poly Pomona | 1 |
| CSU Chico | 1 |
| CSU East Bay | 4 |
| CSU Long Beach | 2 |
| CSU San Marcos | 1 |
| CSU Sacramento | 2 |
| San Francisco State University | 3 |
| San Jose State University | 82 |
---
Private/Out of State Institutions: 2
| University | Number of Students |
| --- | --- |
| Southern New Hampshire University | 1 |
| University of Southern California | 1 |
---
Associate Degree Recipients: 150
Honors: 126
| Honors | Number of Recipients |
| --- | --- |
| Summa Cum Laude | 12 |
| Magna Cum Laude | 96 |
| Cum Laude | 18 |
---
EOPS Students' Testimonials
Student Testimonials
Abdulrasol A.
Transferred to University of California, Davis

Computer Science major
My experience with the Extended Opportunity Programs and Services (EOPS) has been instrumental in my journey toward educational success. The support and services I received from EOPS have significantly contributed to my achievements in numerous ways.
One of the most valuable aspects of EOPS was the counseling services they offered. The counselors played a crucial role in my academic progress by assisting me in creating a comprehensive education plan tailored to my specific goals and needs. They took the time to understand my aspirations, academic strengths, and areas where I needed improvement. Their guidance helped me navigate through the maze of course requirements and ensured that I stayed on track towards completing my education.
Moreover, the counselors at EOPS were always available to address any questions or concerns I had. Their expertise and knowledge were invaluable in providing me with the information and resources I needed to make informed decisions about my education. Whether it was choosing the right courses, exploring transfer options, or seeking advice on career pathways, they were there to guide me every step of the way.
In addition to the counseling support, EOPS also provided financial aid assistance, which further contributed to my success. The book funds and bookstore grants offered by EOPS alleviated the financial burden of purchasing textbooks and study materials. This ensured that I had the necessary resources to excel academically without worrying about the costs associated with educational materials.
Furthermore, one of the significant advantages of being part of EOPS was the privilege of early registration for classes. This allowed me to secure the courses I needed to complete my degree requirements before they filled up, giving me an edge in planning my schedule and ensuring I had a smooth progression throughout my academic journey.
Overall, the support and services provided by EOPS, particularly the counseling assistance, financial aid benefits, and early registration, have undeniably contributed to my success. With their help, I have been able to stay focused, motivated, and on track toward achieving my educational goals. Upon completing my education, my ultimate goal is to pursue a career in Computer Science/Data Science, utilizing the knowledge and skills I have gained to make a meaningful contribution in the field of AI/Medicine.
---
Phinhas A.
Transferred to University of California, Santa Cruz

Computer Science: Game Design major
As a beneficiary of the Extended Opportunity Programs and Services (EOPS), I am grateful for the invaluable support and resources that have contributed to my success as a student. The EOPS team has provided me with academic, and financial support, allowing me to thrive in my educational pursuits.
One of the most significant ways that EOPS has helped me is by providing me with a counselor who has been a constant source of guidance and encouragement. My counselor has been instrumental in helping me navigate the complexities of college life, from choosing my classes to finding internships and job opportunities. The program has also provided me with priority registration, which has been incredibly helpful in ensuring that I get the classes I need to progress toward my degree. In addition to academic support, EOPS has also helped me with financial aid and provided me with various resources that have allowed me to overcome financial barriers that would have otherwise hindered my education. The program's book voucher program has allowed me to purchase textbooks, and the grants have helped me cover other expenses such as transportation and let me put the bulk of my effort into my classes.
Overall, I can confidently say that my experience with EOPS has been integral to my success as a student. I have been able to excel in my classes and make the most of my college experience because of the support that EOPS has provided me. After I complete my education, my goal is to use my degree to pursue a career in Machine Learning and make a positive impact in my community through promoting equity in the ever-growing AI sphere.
---
Jilaliding B.
Transferred to San Jose State University

Computer Engineering major
EOPS was definitely helpful for me during the time I was in De Anza. the EOPS grant assured me comfortably choose any class I want without worrying about the textbook cost. especially, as an engineering major student, some textbooks like calculus, c++ textbooks are very expensive. with the help of the EOPS grant, I didn't worry about textbook costs, even the costs of extra materials needed for classes. with counseling service, I was aware of what is ahead of me and my current progress. I thank the EOPS program for helping me to successfully graduate from De Anza and transfer to San Jose State University.

---
Yennie B.
Transferred to San Jose State University

Business Administration - Marketing major
EOPS relieved me from the constant stress and worry over class registration and the uncertainty of obtaining the desired or needed class. I could compile a list that fits my needs and feel good about it without having to find multiple backups or feel fear that those courses would fill up within seconds. Meeting with the counselors clarified my academic direction and simplified the class registration process. I was initially very lost and had joined a program that would only benefit me in the short run, leaving me to lose out on time; however, with their guidance, I could graduate on time with a degree that better suited my long-term goals. They also helped me in the transfer process and walked me through each step to ensure everything was clear and correct. I always appreciated the little check-ins to see if I needed anything and was content with how easy it was to reach a counselor should I need any extra assistance. After completing my education, I plan to do something I love and am passionate about. There's no exact pinpoint of that because I'm still dabbling in different areas, and that's perfectly fine. I hope to take my academic journey and everything I've learned and put it to use one way or another, whether it be the knowledge or lessons.

---
Jessica C.
Transferred to San José State University

Nutritional Science, Concentration in Dietetics B.S. major
The support and services from EOPS contributed to my success by being predisposed to apply for classes with Early Registration. Since I am in the STEM field, classes tend to be competitive so being one of the first groups was crucial to me. This allowed me to also pick out my own schedules with the teachers I wanted that best accommodated my needs. I am very grateful for my counselors in my first and second years as they guided me on which classes to take for my general education and which classes to take specifically to meet the University qualifications and to transfer to CSU. The Book Funds assisted in alleviating the financial burden of buying or renting books for each quarter. Overall, EOPS is a great program and I am very grateful for all their help.