Air Quality Measures
The following information was distributed by the office of Susan Cheu, vice chancellor for Business Services, on Aug. 8, 2021:
District staff are currently working on an air quality plan, but in the interim I wanted to provide the following guidance that will be used if we start to experience air quality issues.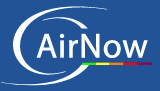 Please note we will base our determination on the anticipated Air Quality Index (AQI) scale as posted at airnow.gov
AQI of 101-150: Any employee groups that work outside, such as Grounds staff, will be moved to indoor work environments.
AQI of 150-200: Mitigating measures will be enacted, such as requesting employees to work from home when possible and minimizing outdoor activities while on-site.
AQI over 200: Campuses will be closed except where there are mitigating factors.
These are general guidelines at this point and will continue to be refined. Any questions about specific conditions should be addressed to your direct supervisor.