Registration Requirements
There are three steps to enrollment:
Place your child's name on the waiting list by completing and submitting an Application (pdf). You may scan/email it to cdc@fhda.edu or fax to (408) 864-5627.
You must resubmit a new waiting list application to continue on our waiting list, every year until your child is enrolled
After we notify you of an opening you will obtain the enrollment packet from the Center, and return the admission forms with a $500 nonrefundable one-time registration fee
Attend a mandatory Child Development Center orientation prior to admission.
Other requirements are given in the Center enrollment packet.
If you have any questions, please Contact Us.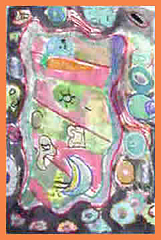 Tuition
The tuition is based on full day enrollment, Monday through Friday. Fees include all snacks and meals while your child is in attendance. De Anza faculty, staff and full time students will receive a 5% discount. Sibling discount is offered for families who enroll more than one child.
See our 2022 - 2023 school year Tuition Rates.
The CDC also participates in a state-sponsored funding to supplement tuition for qualifying households. Eligible De Anza College & Foothill College students may receive free or low cost child care services