CAN/DID Personal Stories: Our LGBTQ+ Community
Oct. 11, 2022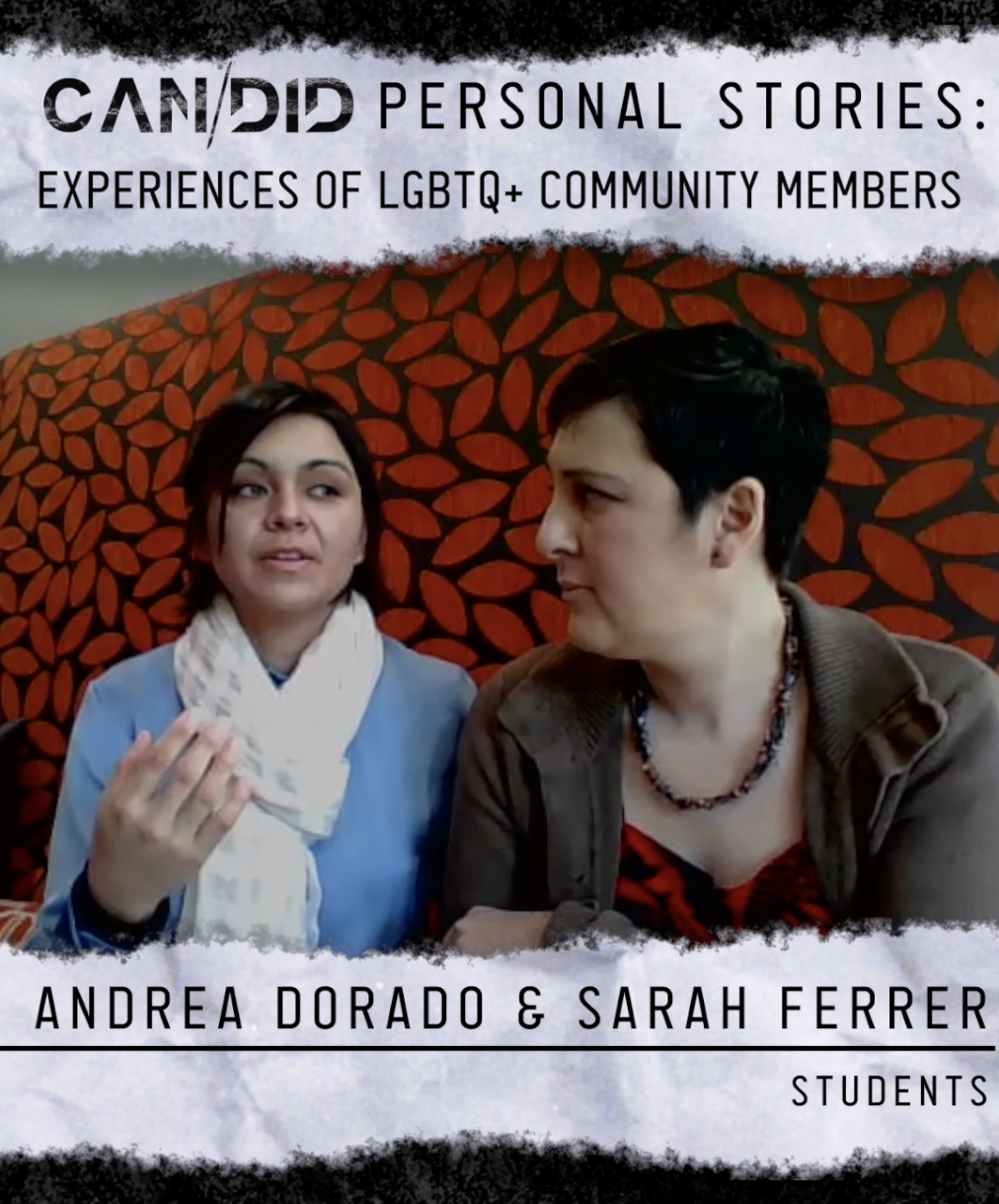 In celebration of National Coming Out Day and as part of LGBTQ+ History Month, two new videos were released today as part of the CAN/DID Inclusion Series.
These videos highlight the personal stories of De Anza College community members as they speak about their experiences of coming out. The first video features students and couple Andrea Dorado and Sarah Ferrer.
"For me coming out, it was liberating," says Dorado.
"You're coming out through your entire life," adds Ferrer. "It just gets easier as time comes by."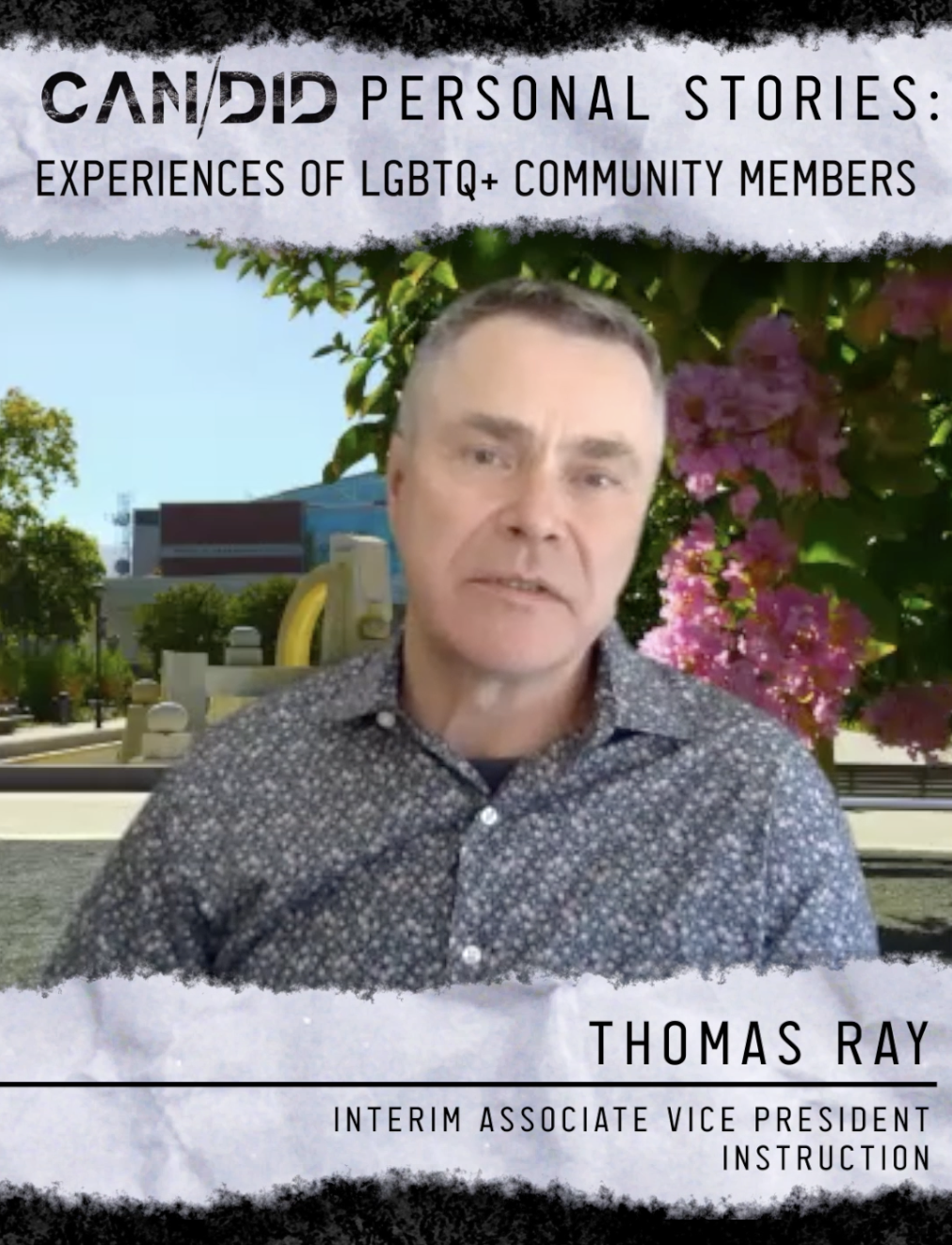 The next video features Interim Associate Vice President of Instruction Thomas Ray. Ray also speaks about how coming out never ends, noting that whenever he meets someone new he has to make a decision about whether to reveal his sexuality to that person.
Coming Soon: More Personal Stories
More videos highlighting the experiences of LGBTQ+ community members will be released this month, including the experiences of another student. This month there are also forthcoming Personal Stories in recognition of Latinx Heritage Month and Filipinx American Heritage Month. Visit the CAN/DID Inclusion Series homepage to watch all published videos from the series.
---
CAN/DID is a multimedia series that examines equity and social justice issues – with the goal of building community – by drawing on the knowledge and experiences of De Anza College students, faculty and staff. Previous videos have explored perspectives on the Black Lives Matter movement, provided context and strategies for countering anti-Asian racism and celebrated De Anza's unique Intercultural Studies programs. For more resources and information on addressing racism, visit the Standing Against Racism webpage.
CAN/DID is produced by the multimedia team and others in De Anza's Office of Communications, in consultation with the Office of Equity, Social Justice and Multicultural Education, college affinity groups, and others.
Your feedback on the series is welcome at communications@deanza.edu.