Anti-Asian Racism During the Pandemic
Feb. 17, 2021
This week's video installment of the CAN/DID Inclusion Series, presented by the Office of Communications, tackles the question: "What are the effects of anti-Asian scapegoating and racism during the pandemic?"
In this video, you'll hear from Mae Lee, chair of Asian American and Asian Studies, and Katelyn Pan, De Anza Associated Student Body president, on the impact of anti-Asian racism.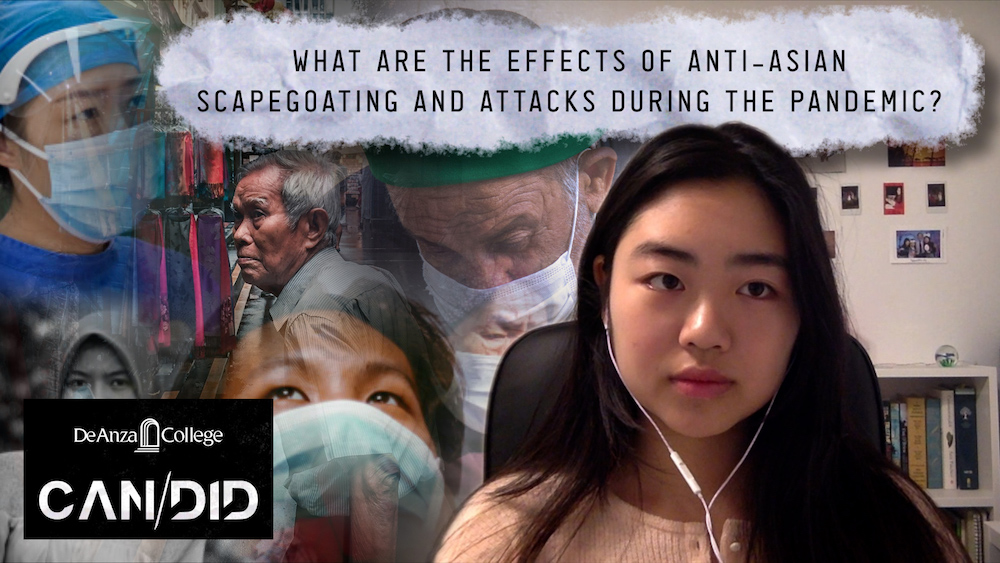 There has been a documented surge in racist attacks on Asians and Asian Americans since the pandemic began, including recent violent attacks in the Bay Area and beyond.
"I had received so many updates and notifications that it was making me really upset," says Pan, referring to reports from a social media group that tracks physical and verbal attacks on Asians and Asian Americans. One such group is Stop AAPI Hate.
"You know, I don't think we are every fully protected from the possibility that someone might see us, and because of what we look like, want to harm us," added Lee.
CAN/DID is a new multimedia series that examines equity and social justice issues by drawing on the knowledge and experiences of our own community members.
CAN/DID will continue to focus on anti-Asian racism during the coronavirus pandemic in a series of three videos, the first of which will be tied to an event developed by the Office of Equity, culturally responsive faculty and others, as noted by President Lloyd Holmes.
Future installments will address additional aspects of the Black Lives Matter movement and more issues that affect all of us at the college.
You can find all the videos and social media posts, along with resources for support and further exploration at deanza.edu/candid. For resources and information on addressing anti-Asian scapegoating, visit the Asian American and Asian Studies department's COVID-19 Resources page. We'll also highlight future installments through this email newsletter.
CAN/DID is produced by the multimedia team and others in the Office of Communications, in consultation with the Office of Equity, Social Justice and Multicultural Education.
Your feedback on the series is welcome at communications@deanza.edu.