Inclusion In Practice at De Anza
Feb. 10, 2021
The Office of Communications is proud to present, "Inclusion in Practice at De Anza College: Intercultural Studies, Part 1," another video installment in the CAN/DID Inclusion Series.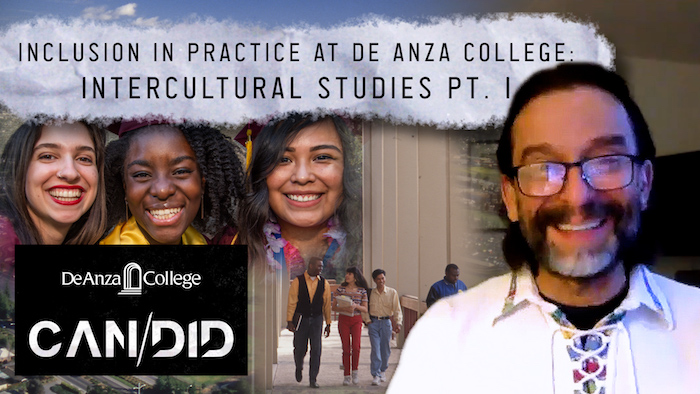 In this video, you'll learn about the origin and legacy of De Anza's pioneering Intercultural Studies program, as recounted by Edmundo Norte, dean of Intercultural and International Studies. (You can also spot a few classic scenes of students on campus in the 1970s.)
"At De Anza College, there has been a longstanding commitment to wanting to bring these histories and issues to the fore," Norte says.
He adds: "I think it was visionary and very important to create a structure ... that will demonstrate our commitment to diversity and to equity in a meaningful way."
CAN/DID is a new multimedia series that examines equity and social justice issues by drawing on the knowledge and experiences of our own community members.
The next installment of CAN/DID will focus on anti-Asian racism and scapegoating during the coronavirus pandemic. There has been a documented surge in racist attacks on Asians and Asian Americans since the pandemic began, including recent violent attacks in the Bay Area and beyond. Look for the trailer tomorrow.
Future installments will address additional aspects of the Black Lives Matter movement and more issues that affect all of us at the college.
You can find all the videos and social media posts, along with resources for support and further exploration at deanza.edu/candid. We'll also highlight future installments through this email newsletter.
CAN/DID is produced by the multimedia team and others in the Office of Communications, in consultation with the Office of Equity, Social Justice and Multicultural Education.
Your feedback on the series is welcome at communications@deanza.edu.