What Is Black Lives Matter?
Jan. 28, 2021
The Office of Communications is proud to present a new video that explores "What Is Black Lives Matter?" as the next installment in the CAN/DID Inclusion Series.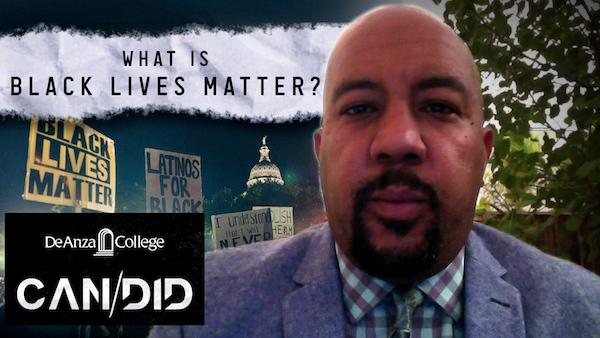 Today's video features several members from across the De Anza community, including President Lloyd Holmes, sharing their thoughts on the meaning of the Black Lives Matter movement.
"It's about people recognizing the value that Black lives have brought to this country," Holmes says in the video.
"You can't let ... history repeat itself and keep inequality just going for coming years," adds student Payton Sample.
CAN/DID is a new multimedia series that examines equity and social justice issues by drawing on the knowledge and experiences of our own community members.
Future installments will address additional aspects of the Black Lives Matter movement, anti-Asian racism and scapegoating during the coronavirus pandemic, and more issues that affect all of us at the college.
You can find all the videos and social media posts, along with resources for support and further exploration at deanza.edu/candid. We'll also highlight future installments through this email newsletter.
CAN/DID is produced by the multimedia team and others in the Office of Communications, in consultation with the Office of Equity, Social Justice and Multicultural Education.
Your feedback on the series is welcome at communications@deanza.edu.