Build Your English Skills!
The English as a Second Language (ESL) program at De Anza College can help you improve your English skills, earn an associate degree and transfer to a university of your choice.
Why Study ESL?
English skills are essential to achieving many academic, professional and personal goals – whether you live in the San Francisco Bay Area or elsewhere.
De Anza College offers ESL courses at multiple levels, so you can develop and improve your abilities in reading, writing, listening, speaking, grammar and pronunciation. You can apply these skills to earning a college degree, advancing in your job or career, or succeeding in other objectives.
Take Noncredit Classes – FREE!
De Anza offers
TUITION-FREE
noncredit courses
for students who are learning
English as a second language
and want to improve their ability to
understand, speak, read and write
in English.
New Options for Transfer to UC or CSU!
ESL 5: Advanced Composition and Reading is transferable to the California State University system (Area A2: Written Communication) and to the University of California system (IGETC Area 1A: English Composition). It also meets the General Education requirement for A.A. and A.S. degrees (Area A1: English Composition).
ESL 6: Critical Reading and Research for Writing is transferable to the University of California system (IGETC Area 3B: Humanities) and meets the General Education requirement for A.A. and A.S. degrees (Area C2: Humanities).
Why Choose De Anza?
Our instructors are amazing!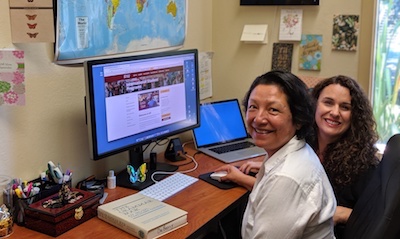 Our instructors have advanced degrees in teaching English as a second language. They also have extensive teaching experience, and are dedicated to helping you succeed.
---
We provide the support you need!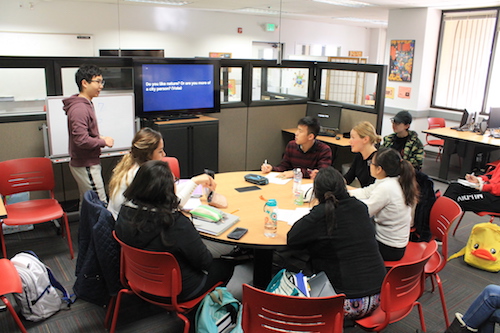 You can get individual tutoring and practice English in small groups through on-campus programs such as the Listening and Speaking Center and the Writing and Reading Center. Our ESL Computer Lab has the latest versions of leading language software programs. These and other support programs are available at no extra cost to De Anza students.
---
We care about your goals!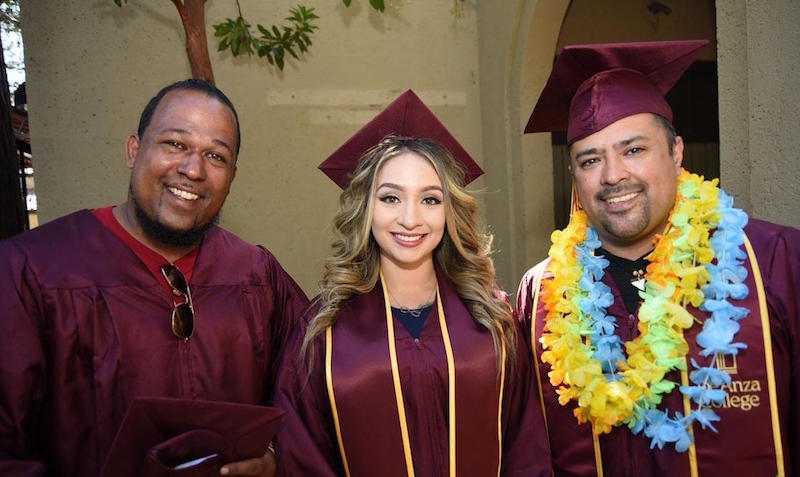 At De Anza, you can continue your education in a wide range of subjects, earn a degree or certificate, or prepare for transfer to a university! Our advanced ESL Composition and Reading courses meet General Education requirements for certificates and associate degrees, and they are transferable to universities in the CSU and UC systems.
Our instructors and counselors can help guide you on the path to your goals. And with our 12-week class schedule, you can begin studying when you are ready – in fall, winter, spring or summer.
NEW: Recent Arrivals Can Pay In-State Fees
Newly arrived
immigrants, refugees and individuals who have been granted asylum in the United States – or applied for these immigration statuses – can
take ESL credit courses for the lower fees
charged to California residents, instead of the higher tuition paid by nonresidents. State law (Ed. Code Section 76140) provides this exception only for individuals who settled in California after entering the United States and have
lived in California for less than a year.
Meet Some of Our Students
NEGIN

Originally from: Iran

Her goal: Negin wants to transfer to San José State or the University of San Francisco, where she wants to major in business

Her words: "I think what makes De Anza College ESL classes different than others are the passionate and helpful instructors who spend extra time to provide feedback."

HUY

Originally from: Vietnam

His goal: Huy is planning to transfer to San José State or Cal State East Bay, and get a bachelor in fine arts degree in graphic design

His words: "Even though I learned English in Vietnam, learning English in this country required more skills ... Most of my ESL classes were small, so students had a chance to receive individual attention from the teachers."

LIN

Originally from: China

Her goal: Lin hopes to join the nursing program at De Anza and then continue her nursing training at San José State

Her words: "ESL classes have given me an amazing transformation. All of my incredibly wonderful ESL instructors helped me to meet a new me, who could speak English confidently and pursue my dream to become a registered nurse."