Literature Today
"In the long run, a people is known, not by its statements or its statistics, but by the stories it tells."

- Flannery O'Connor
The Power of Literature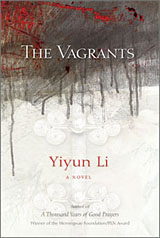 Human beings are story-telling animals. Literary study necessarily confronts us with the richness of human experiences, helping us to appreciate common values and the differences between those experiences across cultures, places, and times. Literature shows the design of the creative process, allowing us to interpret the deep motivations of human minds and societies—both in the past and today.
The Skill of Critical Thinking
The study of literary texts nourishes our critical minds and our imaginations as we journey through the rich history of British and American literature. It encourages the art of close reading, interpretation, and the skill of problem solving through critical thinking. It teaches us to express our experiences and our ideas effectively in written and verbal communications that are adaptable to a wide range of different media. The ability to analyze issues at hand, to identify core concerns, and to present relevant solutions persuasively are keys to success in any field.
English at De Anza College
Our renowned faculty are both intellectual leaders in literary studies and acclaimed writers across genres. We are also deeply involved in the digital humanities, social justice, advancement of pedagogy, and in interdisciplinary research and studies.
A diverse range of undergraduate courses are offered. Undergraduates have the opportunity to acquire fundamental writing skills, to learn about the powers of argument and analysis, and to see the big picture of literature's development from the Middle Ages to the present.
The English Department is also the home to De Anza's Creative Writing Program – one of the best-known in Northern California – that cultivates the power of individual expression within a vibrant community of writers. Many of our English majors pursue a concentration in creative writing, so sign-up for a class today.
Check out the Literature offerings: