~~ VIDA office is closed due to the Shelter in Place order due to covid19 pendemic. We are available remotely and will continue to provide resources when possible~~ More information from the campus
here
Vasconcellos Institute for Democracy in Action!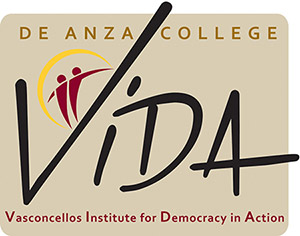 VIDA's mission is to empower students to become agents of change in their communities and beyond; to foster education that meets the needs of the communities we serve; and to help develop pathways to meaningful participation in local, state, and federal government decision making processes.
---
Justice, Nature and the Geography of Identities class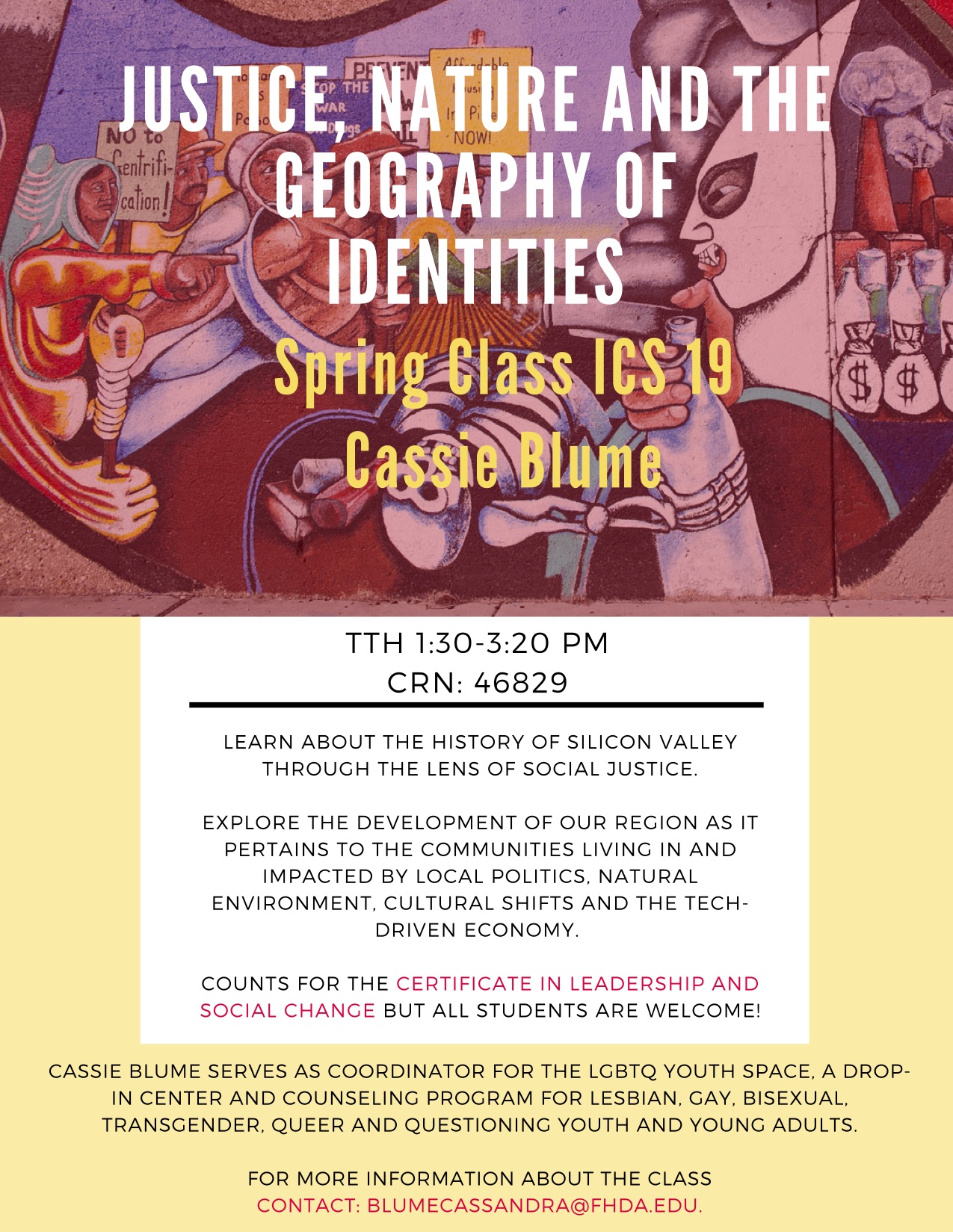 Learn about the History of Silicon Valley through the lens of social justice. Explore the development of our region as it pertains to the communities living in and impacted by local politics, natural environment, cultural shifts, and the tech-driven economy.
Counts for the certificate in leadership and social change but all students are welcome!
Spring 2020 Tuesday & Thursday 1:30 - 3:20
CRN: 46829
---
Community Service Learning
If you are looking for a community partner for your service learning class, visit our Service Learning webpage.
---
Donate to VIDA
VIDA could not exist without generous supporters who believe in the power of civic engagement. After the death of Senator Vasconcellos, VIDA received an extraordinary pledge to perpetuate the vision of the Institute of Community and Civic Engagement. Community members Jim and Becky Morgan pledged a challenge grant of $198,000 over three years in honor of Senator Vasconcellos' long history of civic work. Your gift will help the program match their generous donation.
Important information to direct your gift to VIDA:
Click the "Donate Now" button below.
Fill out the form with your information.
Under Program, choose "Other."
Type "VIDA" in the box and the amount you would like to donate.
For more information, contact Tess Chandler, Executive Director of the Foothill-De Anza Foundation, at 650.949.6149 or chandlertess@fhda.edu.
---
VIDA Celebration
Watch a short video of the VIDA renaming event here, or visit YouTube to watch in full screen.