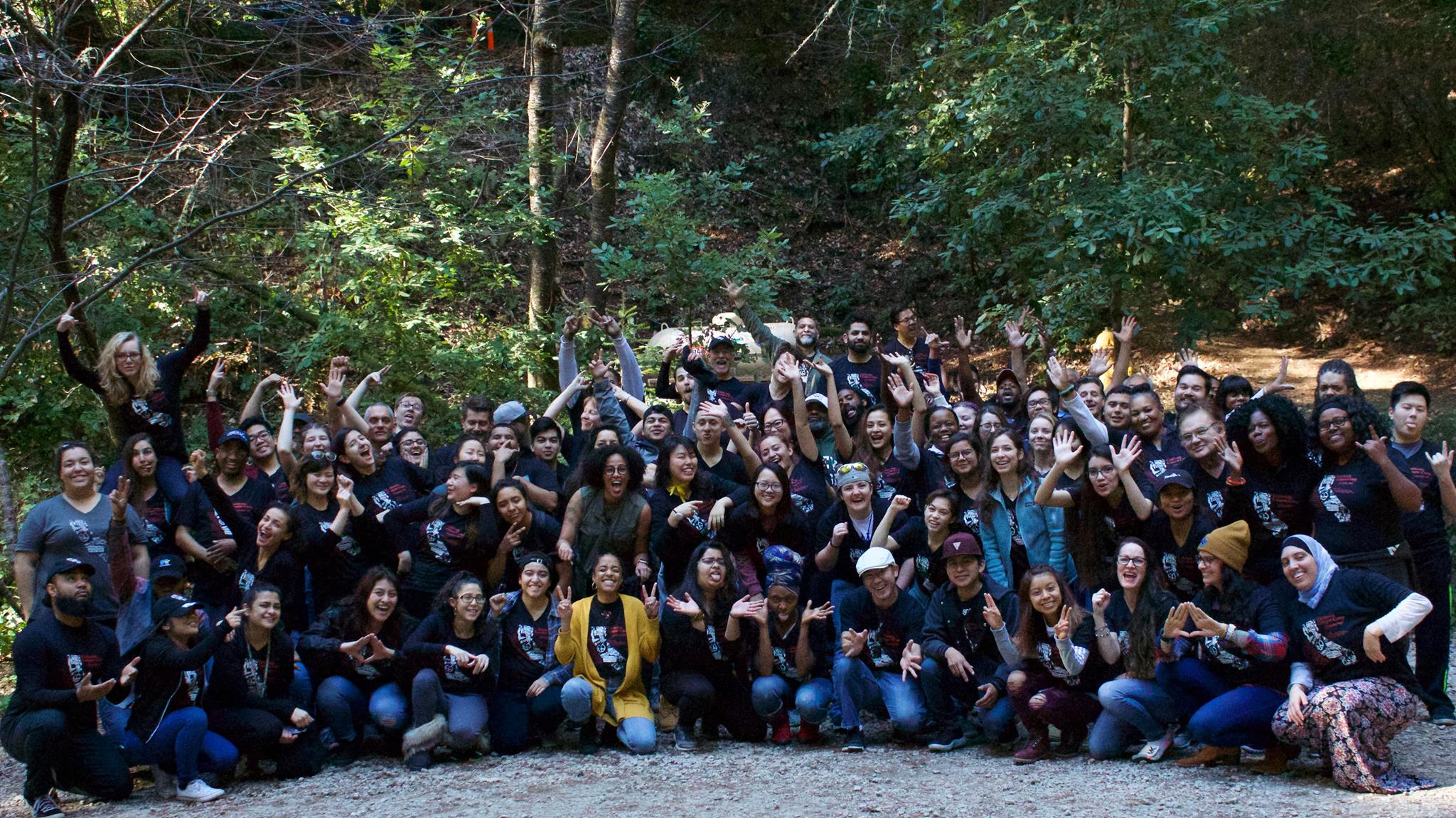 The California Campus Camp (formerly "Campus Camp Wellstone") is an intensive and energizing training program that is open to community college students, faculty and staff in California interested in gaining practical skills in democratic political action.
We believe that leadership, political action, and civic engagement can be woven together to develop a critical mass of diverse leaders with the motivation, expertise and power to build strong, healthy and
just communities. We also believe that the only way to build power is in partnership with others,
and not by ourselves. If you want to make real change on a particular issue in your community,
this is the right place for you.
Training sessions provide rich and interactive experiences that maximize participants' learning.
Inspired by the community and political organizing model pioneered by the late United States
Senator Paul Wellstone, the California Campus Camp focuses on the three elements of the
"Wellstone Triangle": progressive public policy, which lays out an agenda for action; grassroots
community organizing, which builds a constituency to fight for change; and grassroots electoral
politics, which provides tools for changing what leadership looks like and how to influence
policymakers.
Through the California Campus Camp we train participants in the nuts and bolts of effective and
democratic community organizing campaigns. We train participants how to enlarge the range of
people in our communities who participate in making our society's key decisions. In the words of
Marshall Ganz, we train people who normally don't have a lot of power and influence how "to
use what they have to get what they need to get what they want."
For the 2018-19 academic year, the California Campus Camp will be a three day Leadership
training at the Ben Lomond Quaker Center in the Santa Cruz mountains from 5 p.m. on Thursday, Feb. 7, to 5 p.m. on Saturday, Feb. 9.
The weekend is usually co-hosted by a mixture of student groups, student government, and academic departments, and has between 70 - 90 participants. All participants register for the 2-unit De Anza College class, POLI 56,Introduction to Community Organizing.
If you'd like to join the next California Campus Camp, please fill out the online application. When we receive your application, we will contact you to learn more about your specific training needs, and help
you through the process.
Want to know more?