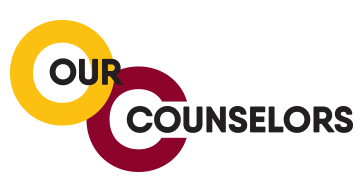 Here's How to Reach Us
You can peak with one of our counselors by phone, email or Zoom video. To schedule an appointment, please send an email to outreach@deanza.edu or use our online scheduler.
Our counselors can assist you with
Choosing classes to reach your academic goal, such as earning a degree or certificate or transferring to a university
Creating an educational plan
Finding resources on campus, such as tutoring or other academic assistance
Exploring career options
And more!
Meet the MC2 Team!
---

Erick Aragon, M.S.Ed.
Counselor
More About Erick
Erick was born and raised in Southern California. He is a proud alumnus of the California Community College system, graduating from Orange Coast College in Costa Mesa, CA. Erick transferred to San Diego State University and received his Bachelor of Arts in history with an emphasis in Asian American studies.
Erick continued his education at Northern Illinois University, where he received his Master of Science in counseling, specializing in clinical mental health counseling and career development.
He is currently pursuing his doctorate in educational leadership at San Francisco State University, focusing on identity development of men of color in post-secondary education.
Erick came to De Anza College in 2013 and has served in various roles including counselor and instructor in Initiatives to Maximize Positive Academic Achievement and Cultural Thriving Focusing on Asian American and Pacific Islander (IMPACT AAPI), Math Performance Success Program (MPS), and First Year Experience (FYE)/Summer Bridge.
Prior to coming to De Anza College, Erick served a counselor/instructor at Laney College in Oakland CA.
---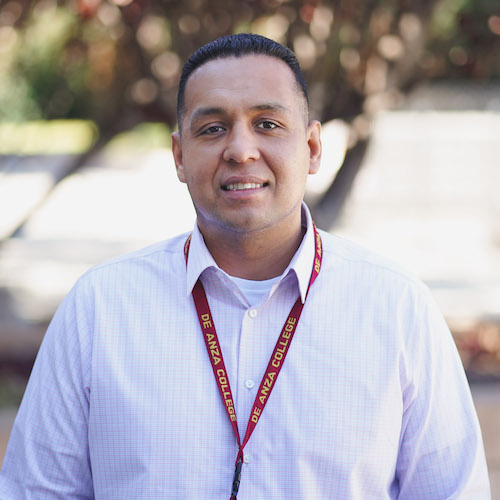 Jesus Ruelas, M.A.
Counselor
More About Jesus
Jesus is a first-generation college graduate, born and raised in San Jose. Growing up, education was not a priority. Jesus felt fortunate to have graduated high school. In 2011, Jesus enrolled at De Anza College and was part of the First Year Experience (FYE) program. He began his educational career as a peer adviser and tutor in the Student Success and Retention Services center, where he enjoyed helping new students make a successful transition.
Jesus was awarded the UC Santa Cruz Karl S. Pister Leadership Opportunity Award for students who overcome disadvantages and demonstrate a commitment to assisting others. At UC Santa Cruz, he majored in sociology and Latin American and Latino studies, while working as a Peer Adviser for the Educational Opportunity Programs Office and intern for the Ethnic Resource Center. He also worked in Retention Support Services and Services for Transfer and Re-entry Students at UC Santa Cruz. He later earned his master's in Educational Counseling at San Jose State University in 2019.
Jesus emphasizes an atmosphere of acceptance when working with students. He believes that it is important to provide an open space where students can feel comfortable regardless of class, gender, sexuality or race.
---

Charles Van Meurs, M.A.
Counselor
More About Charles
Charles was born and raised in Berkeley, California. Right after high school, he attended Berkeley City College before transferring to San José State University to earn his bachelor's degree in African American Studies, as well as his master's degree in counseling and Guidance.
Prior to joining De Anza College's Outreach Office, as a Men of Color Counselor, Charles served as a financial aid counselor at Berkeley City College and an Umoja counselor at Evergreen Valley College.
---