Announcements
2009-10 Professional Development- In October 2010, I had the opportunity to complete the professional development leave project. Thanks to the Local Early Education Planning Council of Santa Clara County, English Lerner Committee, for your support, leadership, and inspiration.

The Professional Preparation of Spanish-Speaking Early Childhood Education Community College Students and Non-Matriculated Early Educators: Approach, Curriculum and Program Implementation
Education Access and Success Program- Study and Report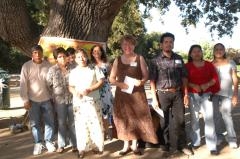 Student Orientations: See advertising for monthly orientation
Community Service Learning: Please contact ICCE staff at 408/864-8349 to earn more about service learning opportunities connected with courses in various departments.
Child Development languagecourses: In Spanish are offered Wednesday-Friday evenings at De Anza. Courses in Chinese are offered on Friday evening at De Anza.
Comprehensive Approaches to Raising Educational Standards (CARES) Advising: Fatemeh Zarghami and Diane Langfelder advise for our CARES English speaking students. Mayra is the advisor for Spanish speaking students (asesora de los estudiantes de habla hispana).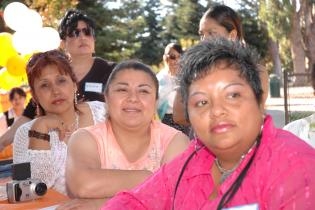 TANF/CDC Program- The program provides quality ECE educational activities, support services, and employment opportunities to TANF participants interested in early childhood. Students must complete the Associate Teacher's permit (18 quarter units in child development) and Teacher's permit (36 quarter units in child development and 20 general education units) requirements (California Child Development Permit Matrix). To be eligible, a student must currently be a TANF cash aid recipient.