About the Division
The Online Education and Learning Resources Division at De Anza College includes the Library and the Online Education Center.
---

Library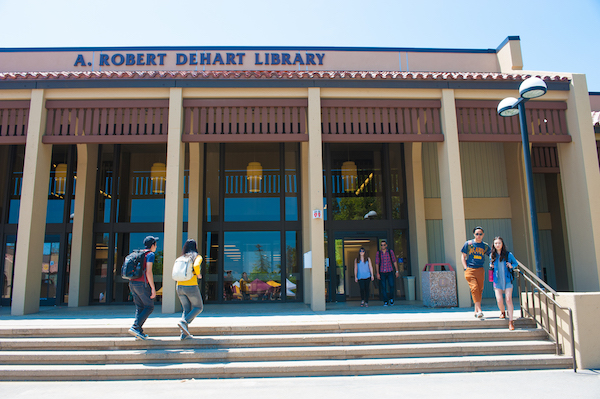 De Anza's renovated Library contains resources for students including books, e-books, periodicals and DVDs. The building has Wi-Fi access, computer workstations, group study rooms and a lending program for students who need to borrow a laptop or graphic calculator.
In addition to an extensive collection of more than 76,000 books, the Library offers a variety of online resources to students on a 24/7 basis – including databases, e-books, scholarly articles, streaming videos and other materials. The Library also offers classes for students who want to build research skills and knowledge of internet resources.
---

Online Education Center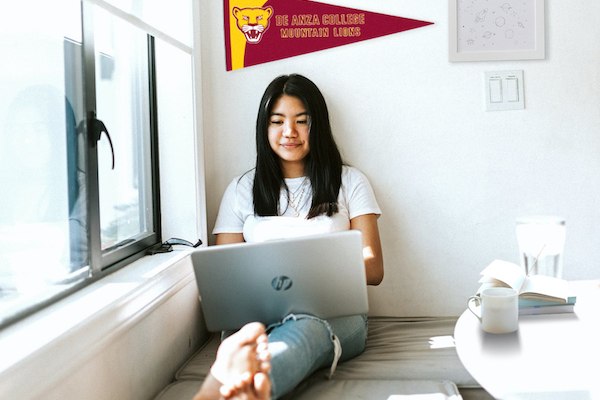 The Online Education Center provides services for students and faculty members. Students can contact the center for technical support with the Canvas online learning platform, and other resources for online learning.
The center's instructional designers support faculty members in developing online and hybrid classes with training, resources and the collaborative development of online learning policies and procedures. They also provide training and support for instructors who wish to use the Canvas online learning platform to supplement their face-to-face courses.
---