About MPS Program
Our Mission
The Math Performance Success (MPS ) program aims to close the equity gap by improving student success in math through innovative and collaborative approaches including extended lecture time, in-class tutoring, and embedded counseling services.

With the Math Performance Success (MPS) program, you'll find a team of instructors, counselors and tutors who work closely with students to provide a supportive environment and help them succeed in Math.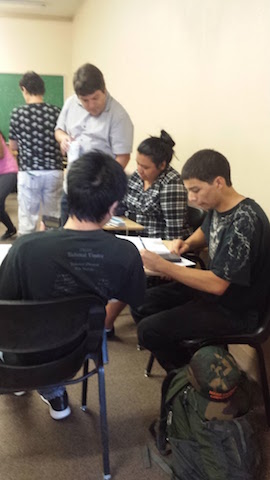 If you have had a tough time with math in the past, MPS can help!
Benefits:
MPS students receive:
Specialized instruction in a supportive and interactive learning environment
Extended instruction time
Additional tutoring services (Inside and outside of the classroom)
Specialized counseling service (Inside and outside of the classroom)
Book and calculator loan
Program activities (i.e., workshops and field trips)
Interested?
Courses Offered
Math 130
Math 109
Math 114: Intermediate Algebra
Math 10: Statistics and Probability
Math 41, 42 and 43: Precalculus
Course Schedule for Spring 2019
You'll find spring course offerings by checking the Class Schedule webpage. To identify MPS courses, look for a section number that contains "MP" – such as 01MP, 02MP, etc.

Course Offerings in Fall 2019
| | | | |
| --- | --- | --- | --- |
| Math Class | Time | Days | Possible Professor |
| Math 130 | 10:30 AM to 12:20 PM | MTWThF | Zack Judson |
| Math 109 | 10:30 AM to 12:20 PM | MTWThF | Kelly Lundstrom |
| Math 41 | 8:30 AM to 10:20 AM | MTWThF | Nahrin Rashid |
| Math 41 | 10:30 AM to 12:20 PM | MTWThF | Nahrin Rashid |
| Math 41 | 1:30 PM to 3:45 PM | MTWTh | Cheryl Balm |
| Math 43 | 10:30 AM to 12:20 PM | MTWThF | Danny Tran |
| Math 10 | 8:30 AM to 10:20 AM | MTWThF | Greg Stachnick |
| Math 10 | 10:30 AM to 12:20 PM | MTWThF | Rani Fischer |
| Math 10 | 1:30 PM to 3:45 PM | MTWTh | Doli |
| Math 10 | 4:00 PM to 6:15 PM | MTWTh | Mo Geraghty |
| Math 10 | 6:30 PM to 8:45 PM | MTWTh | Mo Geraghty |