Upcoming Events: Winter 2019
---
Club Day: January 24, 2019
11:30 a.m.-1 p.m. on the Main Quad
Take the pledge to help keep women and men safe from sexual assault.
Learn the warning signs of relationship violence and how to help a friend.
Be a part of the event and get a T shirt (while supplies last).
---
There is still time. Free Flu shots still available!
Stop by or call for appointment 408.864.8732
Lower level of Campus Center (across from College Life Office)
---
Blood Drive: February 13, 2019, 8 a.m. to 7 p.m. in Conference Room A & B
Sponsored by Stanford Blood Center
---
Art with Impact: March 12, 2019
11:30 a.m.-1:30 p.m. in Conference Room A & B
Movies for Mental Health:

Join us for free food, short films and discussion.
---
Chill City: March 21, 2019
11:30 a.m.-1:30 p.m., S Quad (in case of rain, moved to Student Chambers)
Relax before finals with games and furry friends
---
Vaccine Walk-In Clinic: April 1-5, 2019, 8 a.m. - 4 p.m.

Student Health Services is open for spring break for immunization consult only
Walk-ins welcome, no appointment needed
Licensed provider to assist students requesting immunization clearance including TB screening and testing, MMR, Varicella and Hepatitis B vaccines or blood titers
---
Basketball Team Shows Strength, Supports #That'sLove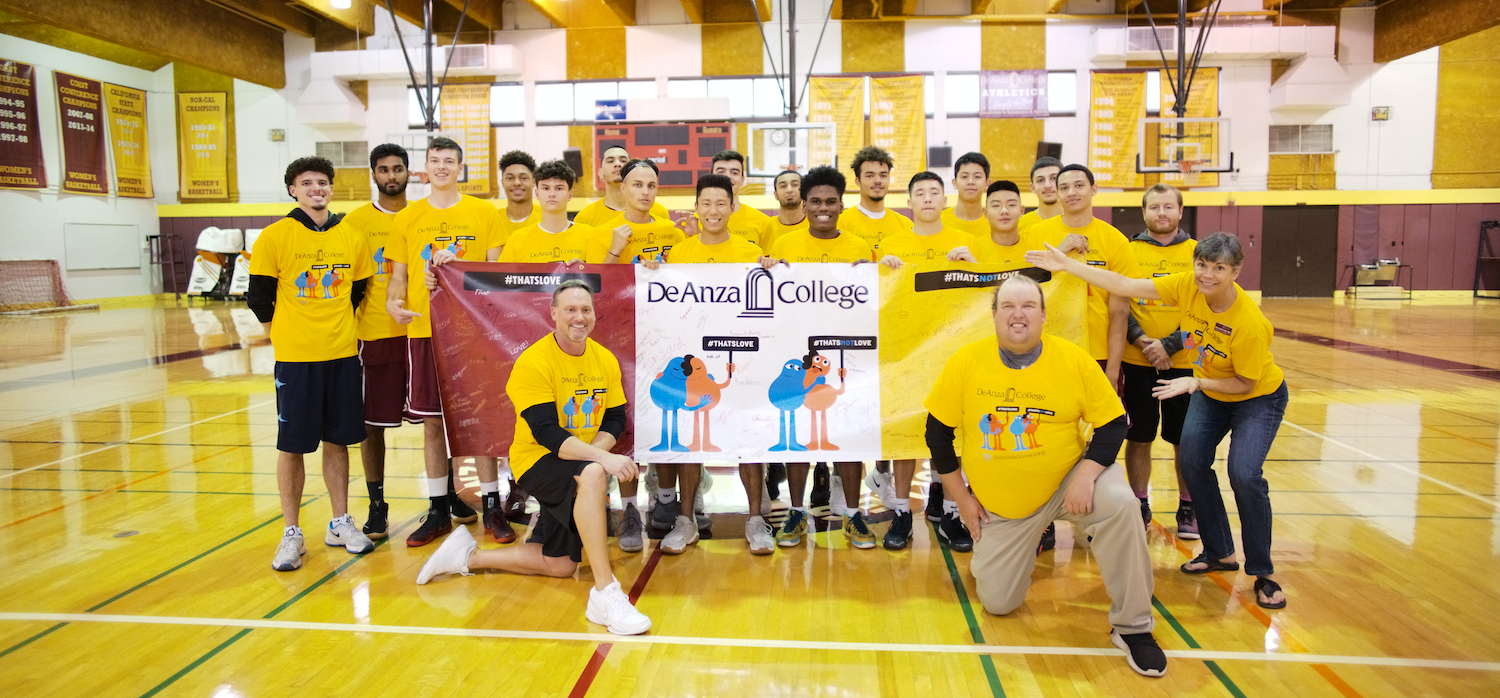 Members of the Men's Basketball team showed their strength by signing the #That'sLove campaign banner – and making their mark against relationship violence.
---