Upcoming Events: Fall 2018
---
Club Day: Oct. 11
11:30 a.m.-1 p.m. on the Main Quad
Take the pledge to help keep women and men safe from sexual assault.
Learn the warning signs of relationship violence and how to help a friend.
Be a part of the event and get a T shirt (while supplies last).
---
Free Flu Clinic: Oct. 17, 18, 24 and 25
10 a.m.-2 p.m.
Don Bautista Room, Campus Center (next to Conference Rooms A&B)
---
Blood Drive: Oct. 31
8 a.m.-7 p.m., Conference Rooms A&B, Campus Center
Sponsored by Stanford Blood Center
---
Chill City: Dec. 6
11:30 a.m.-1:30 p.m., S Quad
Relax before finals with games and furry friends
---
Basketball Team Shows Strength, Supports #That'sLove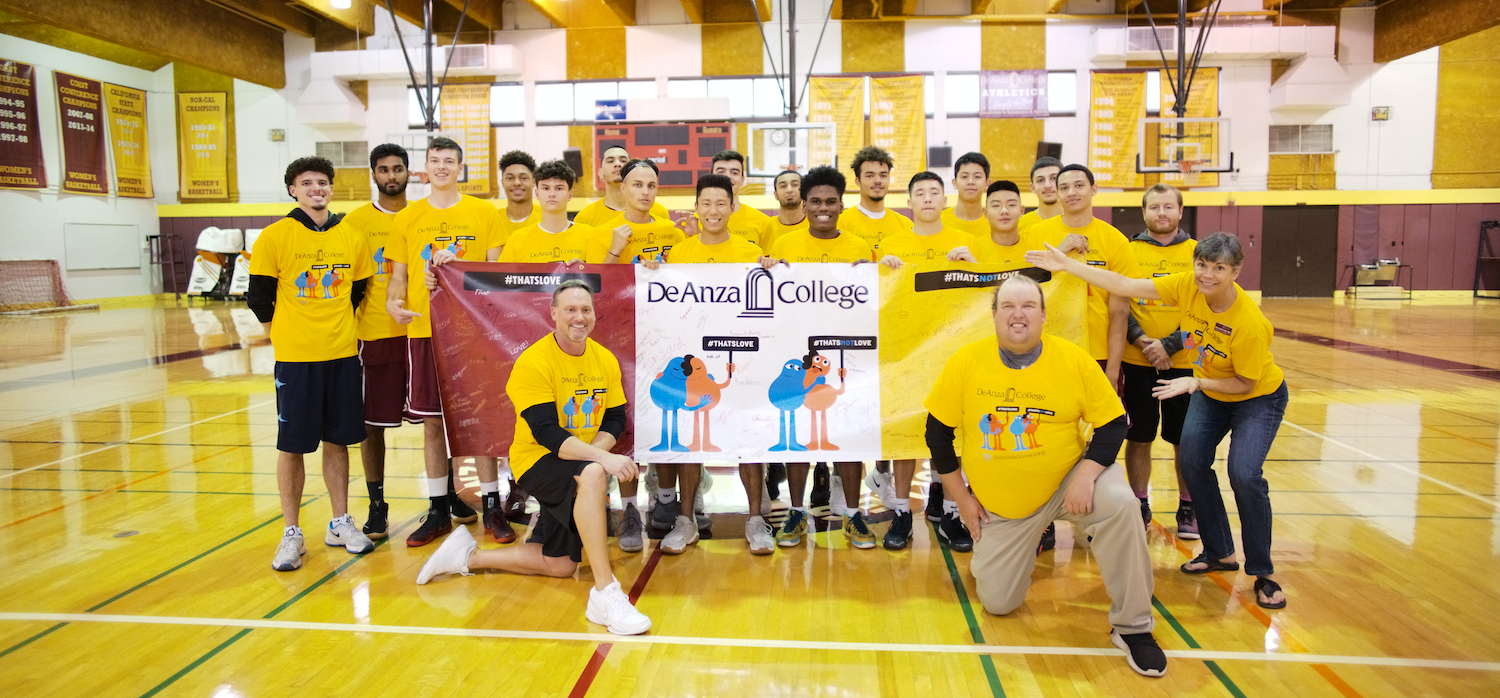 Members of the Men's Basketball team showed their strength on Oct. 31, 2018, by signing the #That'sLove campaign banner – and making their mark against relationship violence.
---