What's New
Online Student Health & Wellness Magazine
Check out the January issue and Enter to win $1,000!!!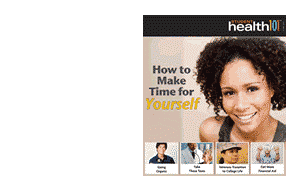 Getting Health Coverage Just Got Easier

Get the information you need about affordable health insurance at coveredca.com. Fact sheets and call centers are available in multiple languages.


Quick List of Call Centers
English 1.800.300.1506
Spanish 1.800.300.0213
Vietnamese 1.800.652.9528
Chinese 1.800.300.1533


TB Skin Test Supply Restored

The nationwide tuberculin solution shortage has resolved. See times for testing.
Psychological Health Counseling Available

Free counseling services for currently enrolled students. Drop-in or call for an appointment — 408.864.8732.
Visit the Psychological Services website for more information.
"Go Ask Alice!"
Looking for answers to your health

questions? Be curious...Ask Questions...STAY HEALTHY!
Visit:
http://goaskalice.columbia.edu/

Dr. William C. Dement presents during a popular Health and Wellness Event.