Office Hours
Spring 2013

Monday-Friday
8:00 a.m.-12:00 p.m.
1:00 p.m.-5 p.m.

Closed
Mon, May 13, 8:00am-12:00pm
Fri, May 17, 3:00-5:00pm
Welcome to our Division!
As you will soon discover, the Intercultural/International Studies Division (IIS) includes:
-19 Diverse Instructional Programs
-The Multicultural/International Center
Activities, such as:
-The Asian Pacific American Leadership Institute (APALI)
-Latino Empowerment at De Anza
¡LEAD! and
-The LGBTQI Community and Studies

Click the information pages identified on the left to get degree and certificate requirements and links to other similar resources. If you cannot find the information you're looking for, please call the IIS division office at 408.864.8769 or e-mail okabekubojoann@deanza.edu.
Thanks for visiting our site. We look forward to seeing you soon in class!
IIS Departments
The Intercultural/International Studies Division provides programs of study that increase understanding of the many cultures and languages of the world today.
Click on the links below to explore what we have to offer.
World Languages
Students registering for any World Language courses numbered 2-6 (e.g., SPAN 3), please refer to the World Language Prerequisites to the left.

* departments closed due to low enrollments and budget cuts

NEW Spring 2013 Classes!
Peace and Conflict Studies!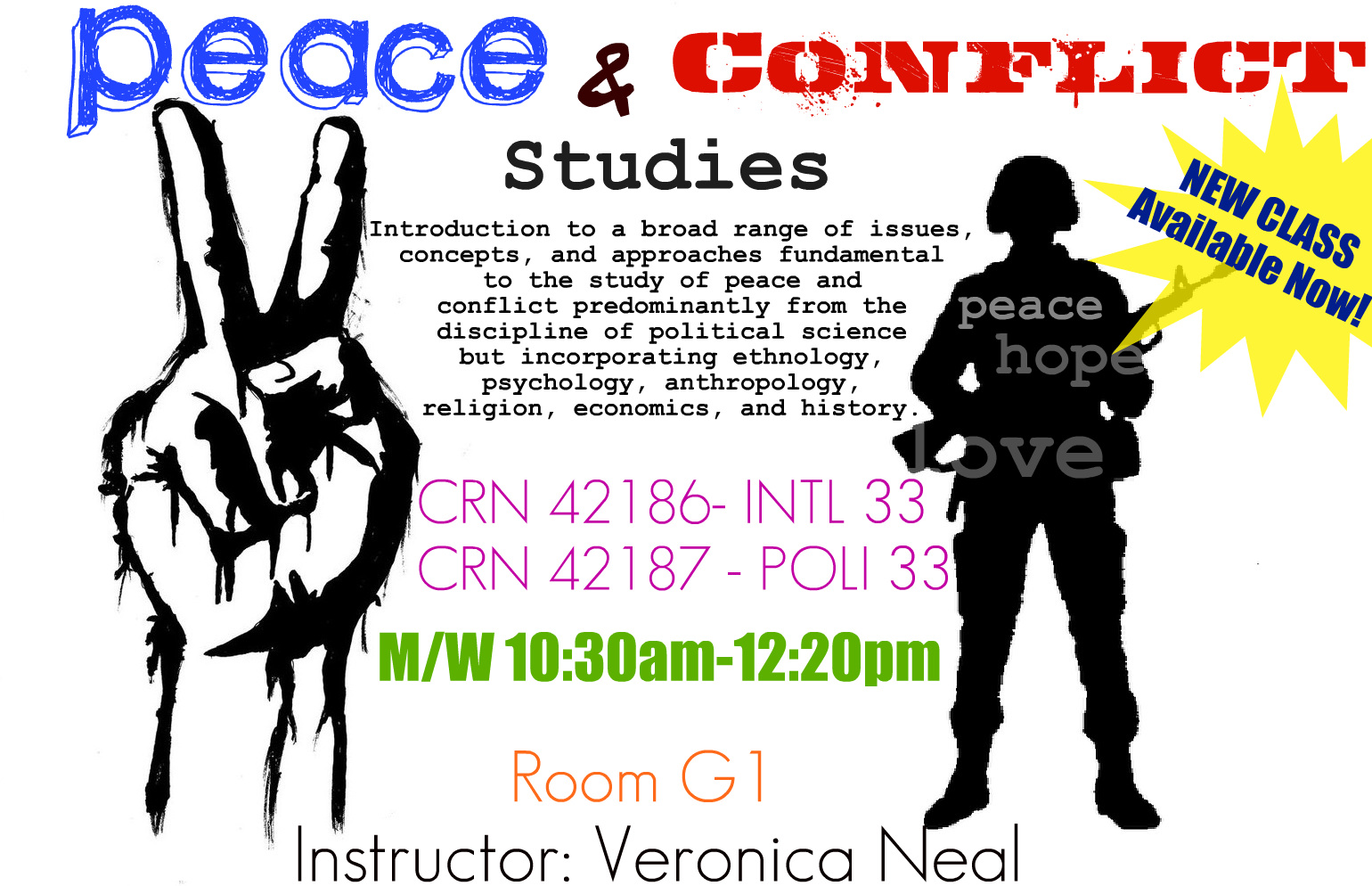 NEW! Peace and Conflict Studies Course!
M/W 10:30 a.m.-12:20 p.m.
CRN 42186- INTL 33
CRN 42186- POLI 33
Instructor: Veronica Neal
Room: G1
DROP IN FOR A VISIT!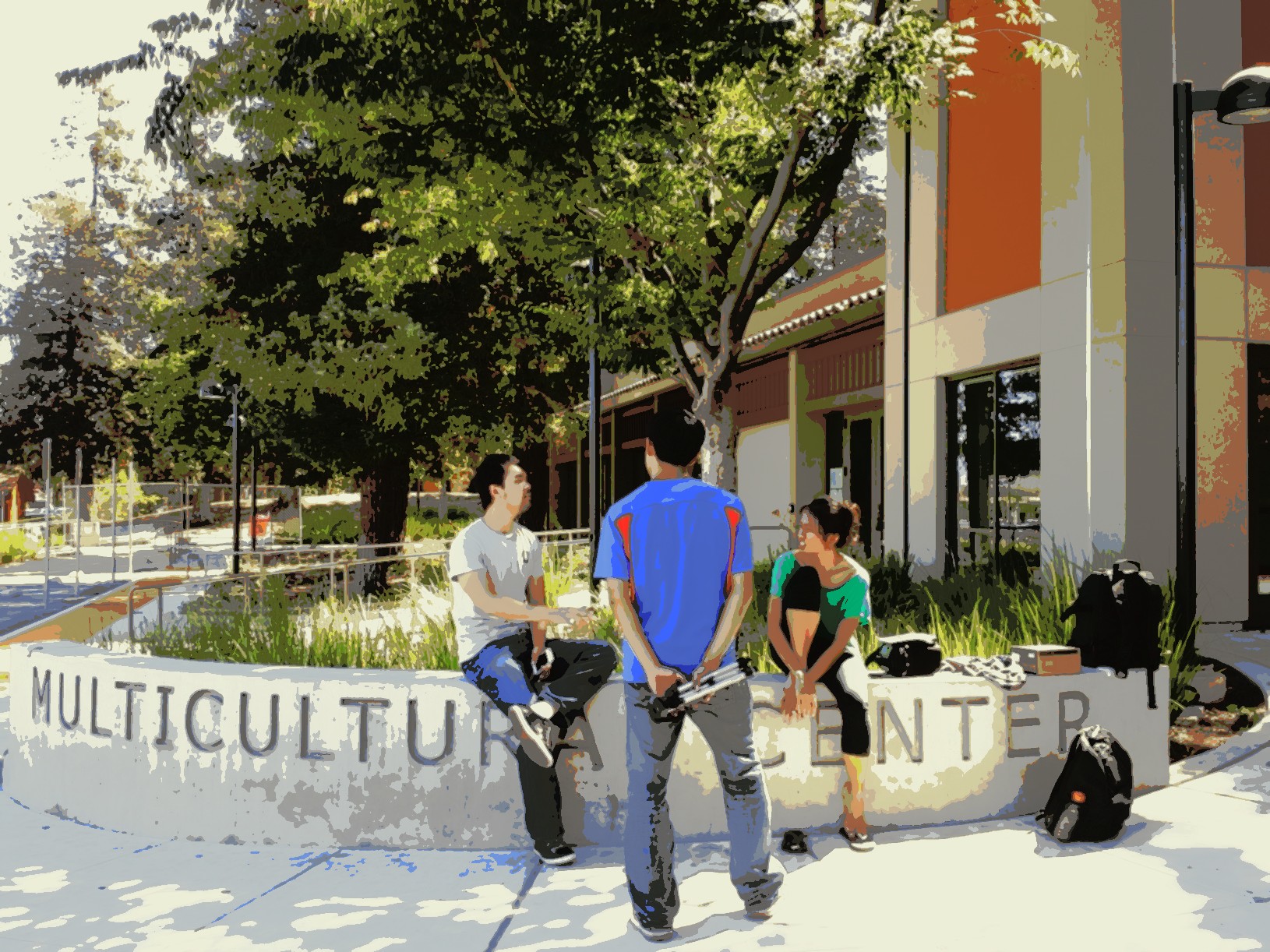 Come visit us or if you need to reserve a space for your meeting or event please click below!
Click to RESERVE A ROOM and see the Calendar of Events at the MCC.
The old MCC building was reworked into a Multicultural Center with facilities that integrate academic programs with community-oriented learning experiences.
It will help prepare students to be civic-minded, cross-culturally competent, well-informed and active participants in the communities where they live and learn.
Read more about Multicultural Center and how to sponsor its renovation.