Office Hours:

Monday-Friday
8:00am-12:00pm
1:00pm-4:45pm
Closed:
Thursday, December 3, 1-3pm
Friday, December 4, 1-3:30pm
Tuesday, December 8, 1:30-3:00pm
Wednesday, December 9, 2:00-5:00pm
Winter Break:
Thursday, December 17, 2015 through Sunday, January 3, 2016
Welcome to our Division!
About:
The Intercultural/International Studies Division provides programs of study that increase understanding of the many cultures and languages of the world today.The Intercultural/International Studies Division (IIS) includes:
Programs:
Departments and Areas of Study:
Location:
We are located at the Multicultural Center (MCC), see a campus map here.
The Multicultural Center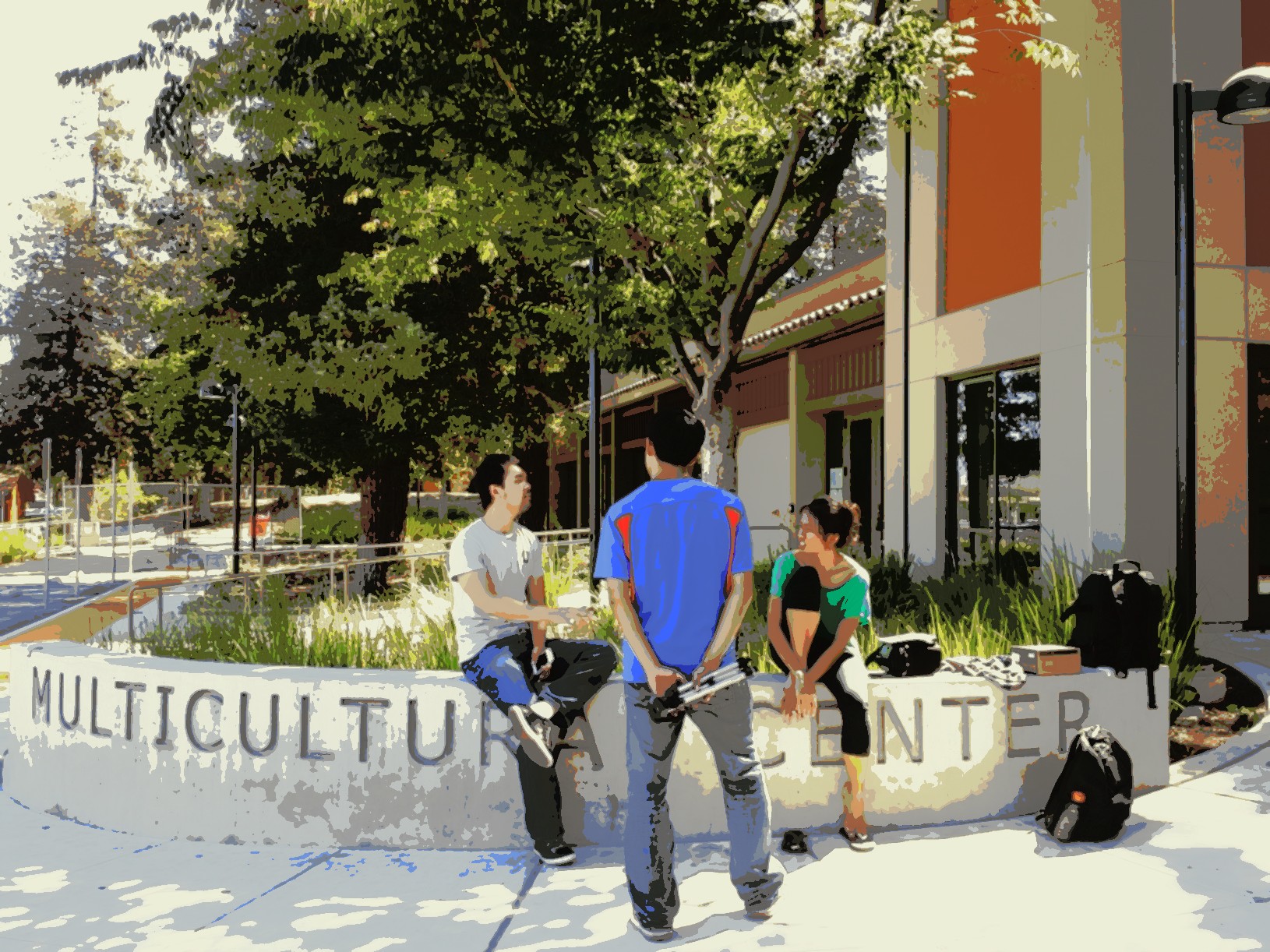 Come visit us or if you need to reserve a space for your meeting or event please click below!
http://www.deanza.edu/iis/mccroomrequest2015-2016.html
The Multicultural Center at De Anza College is a gathering place for intellectual and cultural enrichment, programs, services, and facilities for students, faculty, staff, and our community. The goal of the Center is to provide an environment that recognizes cultural differences, respects cultural uniqueness, and facilitates cross-cultural interaction, learning and appreciation.
Read more about Multicultural Center.
World Languages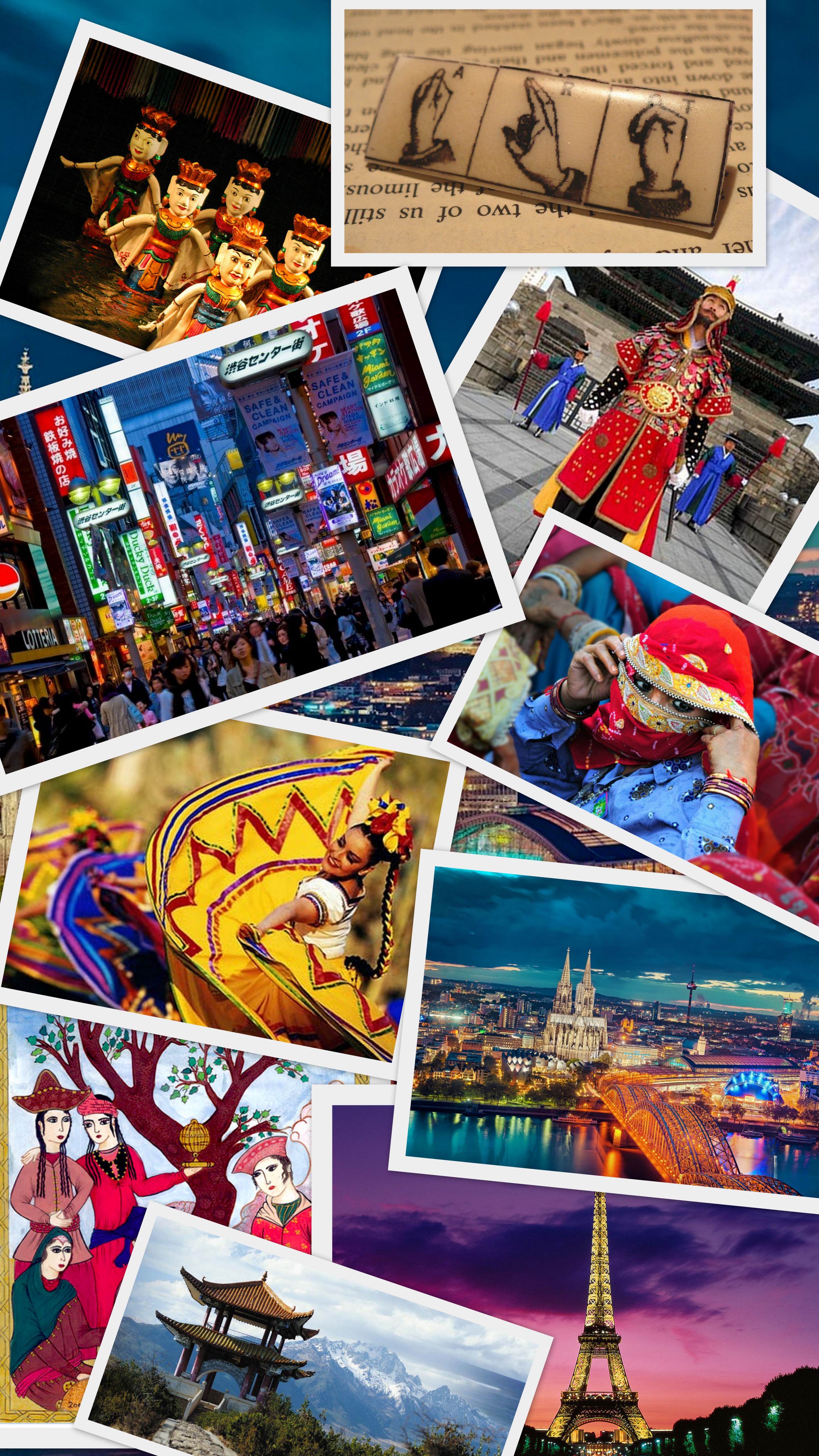 To see the World Language Proposed Offerings for Fall 2015, Click here.
World Language Prerequisite Clearance
Please see World Language Prerequisites if you are registering for any World Language courses numbered 2-6 (e.g., SPAN 3).
Don't forget to fill out the World Language Prerequisite Form, 4 weeks prior to enrollment!
For more Information CLICK HERE
Winter 2016 Seats Available:
ICS D005.61/ARTS D002F.61
History of Art/Multicultural
TTH 4:30-6:20PM VPA 132
Lee, So Kam
ICS/SPCH D007.01
Intercultural Communication
MW 8:30-10:20AM MCC-12
Piper McNulty
ICS/SPCH D007.06
Intercultural Communication
MW 3:30-5:20PM MLC 113
Cole, Constance
ICS D010.01
Intro to African American Studies
TTH 10:30AM-12:20PM L65
Lewis, Julie
ICS/HIST D016A.01
History of Africa to 1800
TTH 4:00-5:50PM L61
Brown, Tamika
ICS D042.02
California Native Americans
TTH 3:30-5:20PM L66
de Bourbon, Soma
ICS D045.01
Survey Native American Arts
TTH 6:30-8:20PM MCC-13
de Bourbon, Soma
Save the date! Everyone is invited.
Thursday, March 3, 9:30-4:30
Campus Center
9th Annual LEAD Global Issues Conference
this year featuring speakers and workshops that tell the stories of Migrants and Refugees
"Out of Time, Out of Place"
On the main stage:
10:30-11:20 Professor Catherine Ramirez – "Assimilation and Non-Citizenship"
11:30-12:20 Professor Tony Samara – "Innovations in Segregation: Displacement and Unequal Development in Silicon Valley"
12:30-1:20 Journalist Reese Erich – "The Syrian Crisis Explained: Civil War, ISIS, Refugees, and US Foreign Policy"
1:30-2:20 Photojournalist David Bacon – "Illegal People: How Globalization Creates Migration"
2:30-3:20 Moderated Panel Discussion with featured speakers
And featuring student led workshops throughout the day from 9:30-4:30.
The LEAD Global Issues Conference
is sponsored annually by DASB
LEAD is a program of VIDA –
The Vasconcellos Institute for Democracy in Action
For more information, please contact coronadomarc@fhda.edu
The following World Language Classes are proposed for Winter 2016:
FREN 1 Elementary French 1st Qtr
FREN 2 Elementary French 2nd Qtr
GERM 1 Elementary German 1st Qtr
GERM 2 Elementary German 2nd Qtr
HNDI 2 Elementary Hindi 2nd Qtr
ITAL 2 Elementary Italian 2nd Qtr
JAPN 1 Elementary Japanese 1st Qtr
JAPN 2 Elementary Japanese 2nd Qtr
JAPN 3 Elementary Japanese 3rd Qtr
JAPN 5 Intermediate Japanese 2nd Qtr
KORE 1 Elementary Korean 1st Qtr
KORE 2 Elementary Korean 2nd Qtr
MAND 1 Elementary Mandarin 1st Qtr
MAND 2 Elementary Mandarin 2nd Qtr
MAND 5 Intermediate Mandarin 2nd Qtr
PERS 2 Elementary Persian 2nd Qtr
RUSS 2 Elementary Russian 2nd Qtr
SIGN 1 Elementary American Sign Language 1st Qtr
SIGN 2 Elementary American Sign Language 2nd Qtr
SPAN 1 Elementary Spanish 1st Qtr
SPAN 2 Elementary Spanish 2nd Qtr
VIET 2 Elementary Vietnamese 2nd Qtr
---
If you have successfully completed the First Quarter coursework at another institution (including high school), and plan to register for the second quarter, please submit the World Languages Prerequisite Clearance Form.