Faculty Resource Hub
This page will be used to provide resources for faculty who are teaching online this spring. We'll add new workshops weekly! Please bookmark this page and check back often.
Resources & Training Opportunities
Canvas Certification Training
We've updated our Canvas Certification Training process to reflect the need for providing remote training to faculty who are new to Canvas.
Certification training is divided into four parts:
Module 1 - 1 hour, online/self-paced
Module 2 - 2 hours, workshop/webinar
Module 3 - 3 hours, online/self-paced
Module 4 - 1 hour, workshop/webinar
Your Canvas account will be created when you sign up for a Module 2 workshop date and you will receive an email with instructions.
Upon completion of Module 3, you will be prompted to sign up for your Module 4 workshop/webinar.
Module 2 - If you are new to Canvas, this is where you start. After you sign up for Module 2, you will receive a first email within a few days giving you access to Canvas and our online Certification Training course. There you will read through Module 1 and complete the activities at the end of Module 1 on your own before attending the Module 2 workshop via Zoom.
You will receive a second email within a day or two of the Module 2 workshop you choose with the Zoom link.
Tuesday, February 8 - 10:00am-12:00pm
Monday, March 21 - 2:00pm-4:00pm
---
Fast-Track Certification Training

If you are an experienced Canvas user, but new to Canvas at De Anza, you can sign up for Fast Track Training, which includes Module 1 of our traditional certification training (1 hour online/self-paced) and a 1-hour workshop via Zoom that covers Course Activation at De Anza.
Tuesday, March 1 - 10:00am-11:00am
Wednesday, March 23 - 2:00pm-3:00pm
Beyond the Basics Canvas Workshops
Beyond the Basics
Expand your knowledge of Canvas and online teaching with these stand-alone workshops that go beyond the basics.
Using Video Online
Monday, February 28 - 4:00pm-5:00pm
Student Surveys
Wednesday, February 9 - 10:00am-11:00am
Cheat-Resistant Assessments
Friday, March 11 - 12:00pm-1:00pm
Accessibility in Canvas
Tuesday, February 1 - 12:00pm-1:00pm
Canvas Quick Tips
Tuesday, March 8 - 10:00am-11:00am
Zoom Resources
Please visit our Zoom Resources Page for up-to-date information about using Zoom and Zoom Training.
ZOOM Quick Instruction Videos

Zoom - Student Perspective

Online Office Hours/Scheduling Zoom Appointments

---
Open Labs and Pop-Up Workshops
Week of January 17, 2022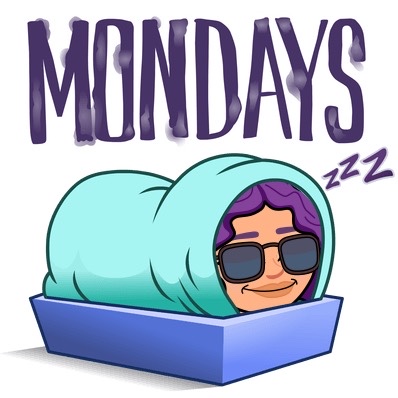 1/17/22
---
1/18/22
Canvas Open Lab - 4:00-5:00pm - Join

---
1/19/22
Canvas Open Lab - 4:00-5:00pm - Join
---
1/20/2021
Canvas Open Lab - 11:00am-12:00pm - Join

---
1/21/2021
Canvas Studio
Canvas Studio
Are you interested in any of the following:
Boosting student engagement with your course videos (whether with videos you create or videos you share from sites like YouTube) by embedding comments or quiz questions that prompt student responses?
A way to guarantee students watch your entire video?
A simple way of recording your lecture videos?
A simple way students can record and share their presentations?
Knowing how long students watch a video and when they stop viewing it?
Learn more about Canvas Studio:
Sign up for an asynchronous ~1 HR Canvas Studio Training Course:
Learn more about implementing Canvas Studio:
PlayPosit
Interested in learning more about PlayPosit? PlayPosit offers different video quiz options than Canvas and is available. Click below for recordings and resources about this tool:


Recordings of Previous Webinars (Alphabetized)
Guides, Resources and External Training
Internal Resources
Beyond the Basics Canvas Course - Resources for some more advanced features of Canvas. Email onlineeducation@fhda.edu to gain access to this course.


Have You Explored Our FAQs? In the Canvas Certification Training Course available on your Canvas Dashboard, click on Modules. The first Module is a Toolkit that has valuable links and instructions to some commonly asked Canvas questions, including a Faculty FAQ page.
External Resources
Tips on Zoom Security
These articles explain some easy steps to make your Zoom sessions more secure.
J1 Admin/Peer and J2W Student Evaluations
Get information about requesting J1 administrative/peer or J2W student evaluations on our Online Course Evaluations page.