¡Bienvenidos!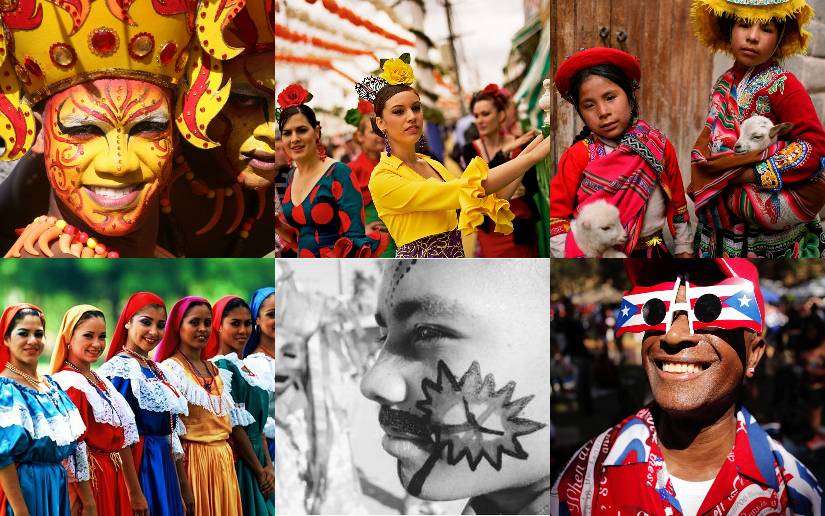 The Spanish Department at De Anza College is housed in the Intercultural International Studies Division, along with the various other world languages departments. It is staffed by three full-time instructors and half a dozen adjunct (part-time) faculty members who are native Spanish speakers or individuals with near-native language skills.
Through cultural heritage, education, and/or travel, our instructors bring to the classroom a wealth of long-term exposure to the ethnically and linguistically diverse geographical areas of the Spanish-speaking world.
The Spanish Department offers first and second year, quarter-long language courses (including summer session) that build practical communication skills (reading, writing, listening, and speaking) within a culturally rich context. Our courses are taught primarily in Spanish from the very beginning. They all fulfill GE requirements, are transferable, and meet a requirement of the A.A. Degree in Global Studies.
The first-year Spanish series consists of three elementary-level courses that share the same textbook: SPAN 1 (for absolute beginners; no pre-requisites), SPAN 2, and SPAN 3. Completion of these three courses fulfills requirements for the Certificate of Achievement-Advanced in Global Studies. In order to enroll in levels above SPAN 1, students need to meet the corresponding pre-requisites (e.g., having completed SPAN 1 or its equivalent is a pre-requisite for SPAN 2).
The second-year series consists of three intermediate-level courses (SPAN 4, SPAN 5, and SPAN 6), and the curriculum has more emphasis on reading and discussing texts that reflect the literary, artistic, historical, and geographical aspects of the Spanish-speaking world.
Students who enroll in our courses come from local high schools, other community colleges, four-year colleges, and the community at large, including mature learners, professionals who seek to acquire or enhance their Spanish skills, and individuals whose personal and family relationships have led them to interact with Spanish-speakers on a daily basis.
Given the many opportunities to use Spanish that are available in the Bay Area, our students are encouraged to try their skills at local venues such as La Biblioteca Latinoamericana, The Mexican Heritage Plaza, museums with exhibits on artists or themes that are relevant to our curricula, international film festivals, and non-profit agencies seeking volunteers to interact with local Spanish speakers, among others.
---
Yearly Course Offerings at a Glance!
Level
Fall
Winter
Spring
SPAN 1

Morning
Afternoon
Evening
Saturday

Morning
Afternoon
Evening

Morning
Afternoon
Evening
Saturday

SPAN 2

Morning
Afternoon
Evening

SPAN 3
SPAN 4
SPAN 5
---
Spanish Language Prerequisite Clearance
Which Level is best for me?
One year of high school language is equal to one quarter of De Anza language. For example, if you took Spanish 1 & 2 in high school, you can continue with Spanish 3 at De Anza.
Regard the following when deciding which course is best for you:
---
Useful Links to Study Spanish
Other Resources
---
*If you inadvertently reached this department Web site while searching for the International Student Programs (ISP) office, please visit the International Student Programs Web site for further assistance.